India is the land of culture and traditions. There are many factors that make our country a unique one when compared to other parts of the world. You will find variety in everything here, be it language, ethnicity or food. Every state has its own distinct flavours, and dishes. When it comes to Gujrat, the natives have so much to offer that you might get tired of keep trying new dishes, but Gujratis will not run out of options!
It's not just taste what we Indians go after, the health factor also plays a major role. Most of the traditional recipes are not just scrumptious, but also amazingly healthy. The staple of Gujrat, thepla is one such food. Easy-to-make, the ingredients in it can benefit you in various ways. So much so that after getting well versed with its wholesomeness, you might ditch your cliché breakfast and will start consuming thepla every day!
Simple Thepla Recipe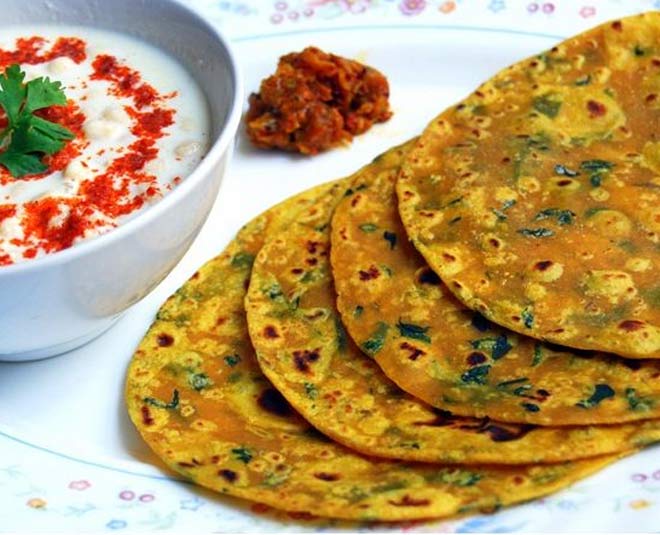 Ingredients
1 tablespoon oats flour
1 tablespoon barley flour
2 tablespoons soya flour
1 tablespoon chopped methi leaves
A pinch of turmeric
Salt to taste
½ teaspoon chilli powder
½ teaspoon cumin powder
¼ teaspoon sesame seeds
2 tablespoons curd
Oil to cook
Steps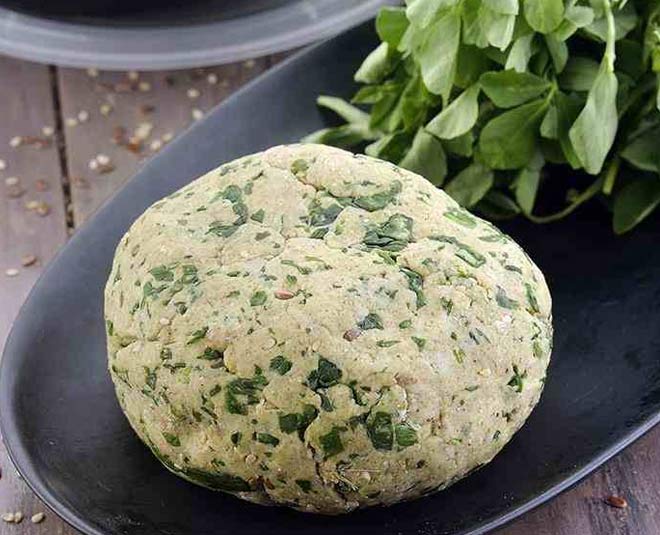 Take a bowl and begin mixing all your ingredients. Once done, add methi leaves and start kneading your dough.
Do not add water to bind everything together. However, you can a little bit of curd if you want.
Once done, make medium-sized balls from the dough.
Using the rolling pin, roll the thepla to a round of about 5-6 inches in diameter.
Place a tawa on the stove, heat it medium flame. Put your thepla on the tawa and cook it from both the sides.
Once done, transfer the thepla to a serving plate.
Health Benefits Of Thepla
Assists In Weight Loss
In order to lose weight, a person should not only depend on exercises and workouts. Her focus should also be in improving daily eating habits. Thepla is one such food, that can help you with weight loss, due to the presence of elements like vitamin B-complex, and fiber in it. Both of these ingredients can help burn those extra calories and will provide you with energy. However, without any physical activity, you won't be able to shed any fat. So, club a simple workout regimen along with this food for better results.
Enhances Skin & Hair Quality
Every girl wants to flaunt flawless skin and long beautiful tresses. But with unhealthy eating habits, pollution and a few other factors, achieving seems a little difficult. Methi leaves are known to have antifungal and moisturising agents that can nourish your scalp and skin from within. The same ingredient can also be advantageous in enhancing the health of your eyes, liver, and other body organs.
Don't Miss: Have Ghee & Jaggery Post Meals, Recommends Nutritionist Rujuta Diwekar, Here Is Why!
Boosts Immunity
Given the current time, when the world is facing a pandemic due to the novel coronavirus, it is of great significance that we eat foods that can strengthen our immune systems. The stronger the immune system, the better we will be able to fight bacteria and viruses trying to enter the body. Antioxidants in methi and other spices keeps diseases a bay. You can also add other veggies, such as spinach and bottle gourd to further increase thepla's nutritional value.
Improves Bone & Oral Health
Both teeth and bone in the body are made up of one element, calcium. This nutrient is loaded in thepla that comes with methi. Methi, also known as fenugreek is known to have the right amount of calcium and magnesium. Therefore, by consuming thepla daily, you will be improving both bone and teeth health.
Don't Miss: Why You Should Skip The Last Meal? Benefits Of Not Having Dinner

Lowers Blood Pressure
Stable blood flow is important in the body to stay fit and fine. If you are suffering from hypertension or high blood pressure, eating protein-rich foods as thepla can help significantly. Soya flour is the element that adds this important nutrient to your food.
If you liked this article, do comment on our Facebook page. Stay tuned to HerZindagi to read more such stories.
Picture Courtesy: Pinterest, Freepik