Third Trimester Of Pregnancy: Expert Shares Do's And Don'ts Every Woman Should Keep In Mind
In the last phase of pregnancy, you might face a lot of physical and mental challenges.
Stepping into the third trimester can be overwhelming. This is the time when you have already crossed 2 major hurdles of your pregnancy - 1st and 2nd trimester. Just like the first two phases, this third phase too brings along some challenges for the mother-to-be.
After reaching the third trimester, you should continue to be vigilant and not leave yourself loose to ensure your pregnancy has a happy ending.
In the third trimester, you will enjoy seeing your baby bump. Your baby will start to kick in the 7th and 8th months and the movement will gradually decrease in the 9th month when the ration of water around the baby and the size of the baby will reverse. You will have to keep a strict check on the number of your baby movements throughout the day.
This is the time when you will have to be more careful with everything. Recently, we spoke to Dr. Sahana Deshpande, Consultant - Obs & Gynec, Cloudnine Group of Hospitals (Bengaluru- Kanakapura Road branch), and asked her to share some do's and don'ts women should follow in the third trimester for a happy and healthy pregnancy. Read on.
Do's To Follow During The Third Trimester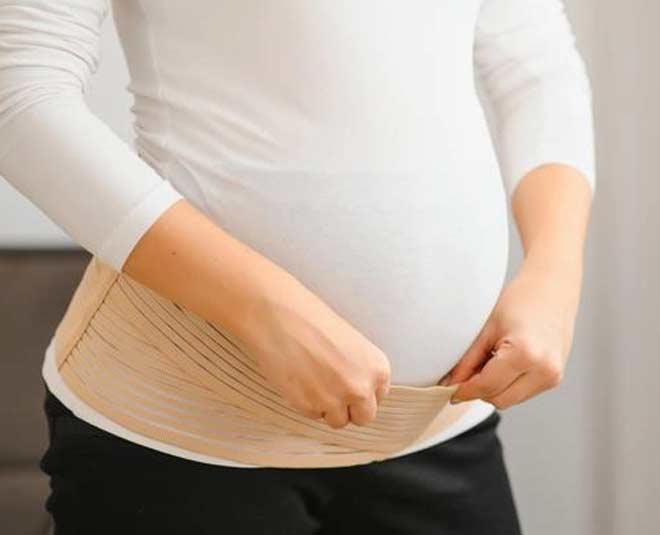 Daily squats are a good exercise to do and make it easier for you to have a normal delivery.
Daily walking 20 minutes in the morning and evening (unless you are a high-risk patient and have been advised bed rest) is good for you.
Follow pregnancy yoga to avoid back pain.
Having an active lifestyle will help you have a healthy and happy pregnancy.
Listen to good music. Keep in mind that your baby can listen to what you listen.
Keep your mind calm. Practise meditation.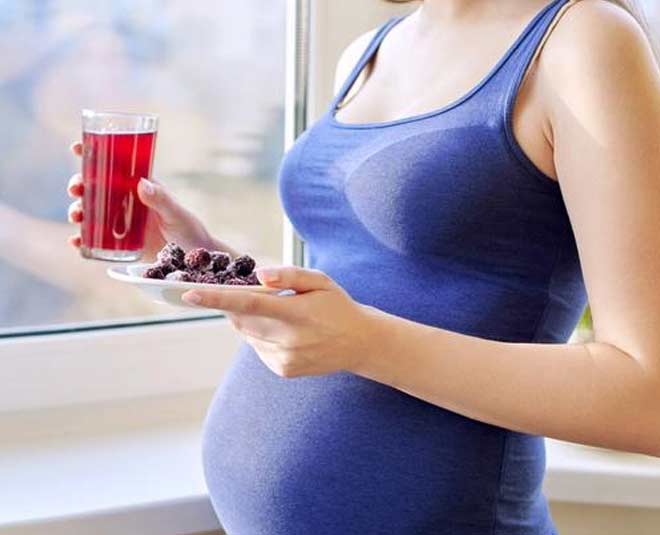 Consuming a healthy diet is important to ensure the baby is growing to a normal extent. Eat all varieties of seasonal fruits and vegetables.
Dry fruits, eggs, milk, and protein supplements should be taken as advised by the doctor.
In case you are diabetic, a diabetic diet should be followed as given by a dietician.
Attending lamaze classes with your partner will help you mentally prepare yourself for the childbirth.
Don'ts To Follow During The Third Trimester
During the 3rd trimester, your periodic ANC check-up frequency will increase. During the 7th and 8th months, these check-ups are done every 15 days. This is to detect any late onset high BP, sugars, growth restrictions in the baby. So don't miss these check-ups. They are crucial.
Do not panic if you see any cord around the neck of the baby on the scan. Baby tends to entangle the cord around their neck during movements in the womb. Don't worry. These movements keep the baby happy.
Don't Miss: Second Trimester Pregnancy Dos And Donts By Expert
Common Signs During Third Trimester Which Should Be Taken Seriously
Decreased or no movements felt - In this case, you can go to the hospital for NST which is a Non-stress test. It is like an ECG of the baby and helps reassure of their wellbeing.
Abnormal discharge - This can be early water breakage (leaking) and this can infect the baby and needs immediate treatment.
Foul-smelling white discharge - It can be because of infection in the vagina and can lead to preterm delivery. This needs treatment.
Vaginal bleeding - Patients with Placenta previa, short cervix and high BP are more at risk of this issue.
Recurrent UTI - Though urine infection isn't a common symptom in pregnancy. However, frequent urine check is required to recognise and treat it timely. Otherwise, it can lead to preterms and other complications.
Don't Miss: Dos And Donts For Women In Their First Trimester
Sticky vaginal discharge with blood stain - This is quite common at the beginning of labour and is called show. You can wait at home till the discharge or pain increases.
In case you have the following signs, you should reach the hospital immediately -
• Decreased or no foetal movements.
• Increasing pains on and off.
• Leaking vaginally.
Overall, the expert shared that one must enjoy their pregnancy to the most and not get tensed about anything for a happy pregnancy. If you have any questions related to pregnancy, write to us on our Facebook page and we will be happy to bring you answers from our experts. For more such stories, stay tuned!