Between weeks 13 and 26, the woman is in the second trimester of her pregnancy. Pregnancy is usually categorised as early, middle and late and the second trimester represents the middle pregnancy.
For more pregnant women, the second trimester is the best period because this is the time nausea begins to settle and other major symptoms like abdominal cramps, vomiting too start to fade.
It is the second trimester when you become visibly pregnant, however, the bump isn't too heavy so you won't find it difficult to get around.
This is the time when the baby is growing rapidly and there are certain things you need to keep in check.
We spoke to Dr. Usha BR, Consultant - Obs & Gynec, Laparoscopy Surgeon and Fertility specialist, Cloudnine Group of Hospitals, Bangalore and asked her to share do's and don'ts for the second trimester.
Do's To Follow In The Second Trimester
Stay Hydrated
Drink a lot of water and other liquids. Fuel your body with at least 2 litres of drinks. Other than water, you can consume juices, buttermilk, coconut water.
Take Care Of Those Stretch Marks
You will notice a lot of stretch marks around your tummy around this time. For that, apply a good moisturiser like olive oil, coconut oil, cocoa butter twice a day all over the body just after bath and before bedtime. Keeping your skin moisturised and hydrated will help prevent stretch marks.
Go For A Dental Checkup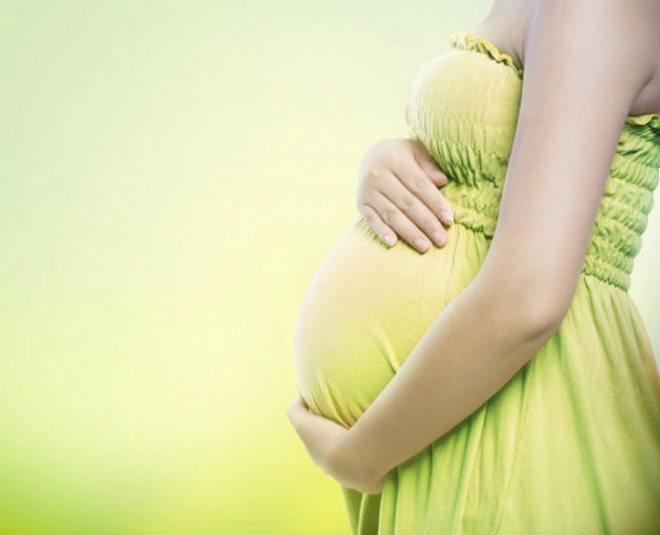 Toothache, bleeding gums are quite common during this stage of pregnancy. Do meet your dentist for further evaluation. Avoid x-rays and drilling procedures during the treatment.
Visit Your Gynae
Go for routine visits to your Gynecologist every 4 weeks or frequently if recommended by your doctor. At each visit, your doctor would be assessing the growth of your baby and the baby's heartbeat.
Go For Anomaly Scan
Make sure you go for the Anomaly scan or ultrasound. It is usually scheduled for the end of the 5th month to assess your baby for abnormalities from head to toe.
Have a Balanced Diet
Nutrition is very important during pregnancy. Make sure you have a balanced diet. Intake a lot of protein-rich foods and foods rich in iron and calcium. Your doctor might prescribe you essential nutrients including iron and calcium tablets. Make sure you have them timely. To avoid constipation during this time, have a fiber-rich diet.
Exercise
Exercise or Yoga in pregnancy is essential. Yoga in pregnancy reduces backache, energises the body, and keeps you fit in pregnancy.
Don't Miss: How Common Is Back Pain During Pregnancy? Tips From Experts To Feel Better
Don'ts To Keep In Mind During Second Trimester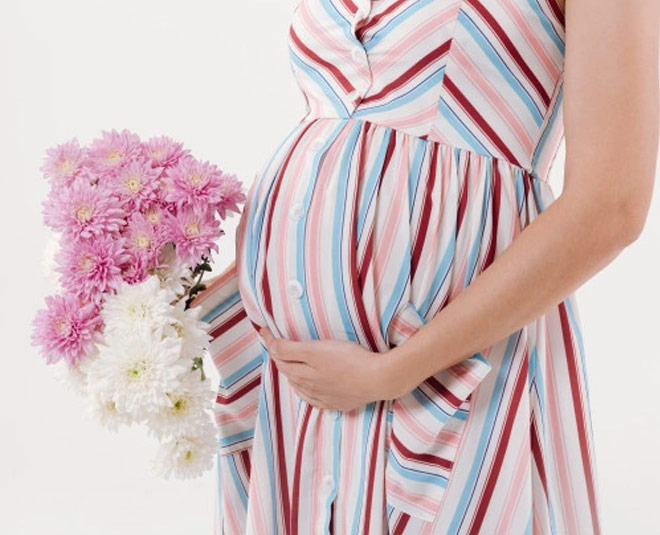 The expert suggested that during the second trimester, the woman should avoid a few things like over-the-counter medication, COVID exposure, excessive caffeine, alcohol, smoking, and X-ray exposure as they could be detrimental to the baby.
Don't Miss: Dos And Donts For Women In Their First Trimester
The woman should avoid eating unhygienic or undercooked food. Instead, eat home-cooked and hygienically prepared food. Lastly, the woman should avoid travelling for long distances and if required, should ask the doctor for advice.
During the second trimester, your body undergoes a lot of changes. You might feel the skin around your belly and breasts is stretching, you are getting stretch marks around these areas. Emotionally too, you might feel anxiety occasionally. You might feel worried about the birth or coping up with it all as a parent in the future. However, make sure you stay happy and healthy as much as possible. It will ensure the health of you and your baby.
Do you have any questions related to these do's and don'ts during the second trimester? Share with us on our Facebook page and we will get them answered for you by our expert. For more such stories, stay tuned!
Did you like this article ?