Protein bars are getting quite popular these days. One reason why is that they are a quick snack to fuel your body with protein and other nutrients on the go.
Protein bars are now available in a wide variety. From dry nuts and fruits to whole grains like oats, you can now find it all in a protein bar. They can thus be picked according to your nutritional requirement or taste preferences.
If you haven't tried a protein bar ever or still thinking if you should try it then read on to know why you should already!
Guilt-Free Snacking
Dietician, Jaya Johri, LNJP Hospital talked about how protein bars are a healthy alternative to unhealthy snacks. She said, "It's a good idea to have a protein bar when one is hungry. Instead of choosing any fast food, these bars full of proteins are always the best option."
She added, "These protein bars not only provide satiety but also impart major nutrients to the body which are sometimes overlooked in today's busy life."
Munching on a protein bar helps in making you feel full for longer and prevents hunger pangs in between meals.
Great Pre And Post Workout Meal
If you are someone who undergoes intense workout sessions almost every other day then these protein bars are your best friends. These bars are packed with protein and carbohydrates which give you energy to workout well.
Having a protein bar after working out is great because that's when your body needs a good amount of nutrition. Protein bars help in building new muscle tissue right after your heavy workout. (homemade granola bar recipe)
Don't Miss: Munch On These Healthy Oats And Peanut Butter Energy Balls Post Workout
Helps In Weight Loss
You can make protein bars a part of your diet if you are on a weight loss journey. It is high in protein which keeps your hunger pangs away. It also helps in boosting the metabolic rate of the body which further helps lose weight quickly. However, when picking a protein bar, make sure you pick the one which has natural sweeteners instead of refined sugar or you can end up putting on those calories. (protein bars to lose weight)
On The Go Energy Bar
There are days when it all gets hectic and you get absolutely no time to relax. These days need a lot of energy and nothing like having a protein bar handy. Because they are packed with ingredients like healthy nuts, dried fruits, and whole grains, they provide the much-required energy to the body to function all day long.
Don't Miss: Take Charge of Your Health And Eat These Eight High-Protein Foods
Alternative To A Full Meal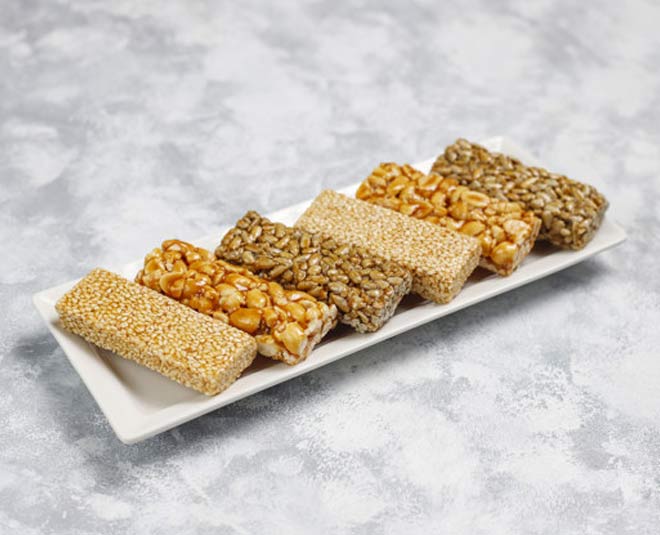 On days when you don't feel like having a proper meal but still want to fuel your body with a good amount of nutrition, having a protein bar can do the trick. It has protein and fiber which gives your body the much-required nutrition and helps you stay active all day long.
Even if you aren't a fitness enthusiast, you can munch on a protein bar for its amazing health benefits. Also, make sure you don't overdo having these protein bars as they do have carbohydrates too present in them which can make you gain weight.
The expert also shared that protein bars are great for children in their growth years.
Do you have any other questions related to adding protein bars to your diet? Share with us on our Facebook page and for more such health-related stories, stay tuned!