The Kapil Sharma Show recently went off-air and is reportedly to come back after the host Kapil Sharma joins back post his paternity leave. Now the good news is that the Kapil Sharma Show will see a special comeback in the new season.
According to several reports floating in, Actor-Comedian, Sunil Grover will be joining The Kapil Sharma Show team again in this new season. For those who don't know, things haven't been very smooth between the comedians - Kapil Sharma and Sunil Grover in the last 5 years. Things have gone wrong between the two more than once.
Kapil Sharma Vs Sunil Grover
When Sunil Grover Walked Out Of Comedy Nights With Kapil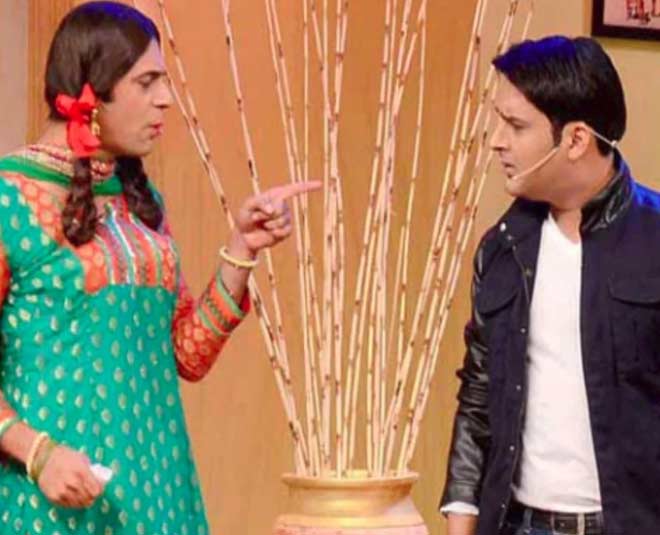 Sunil Grover's character, Gutthi got a lot of love from the viewers of the show. Reportedly, Sunil Grover wanted a fee hike (Kapil Sharma team members salary) but the producer of the show and host Kapil Sharma denied it. Talking about Sunil Grover walking out of the show, Kapil Sharma in an interview shared that Sunil Grover must have been provoked by someone around him to take such a step.
When Sunil Grover's Movie Was Not Promoted On The Show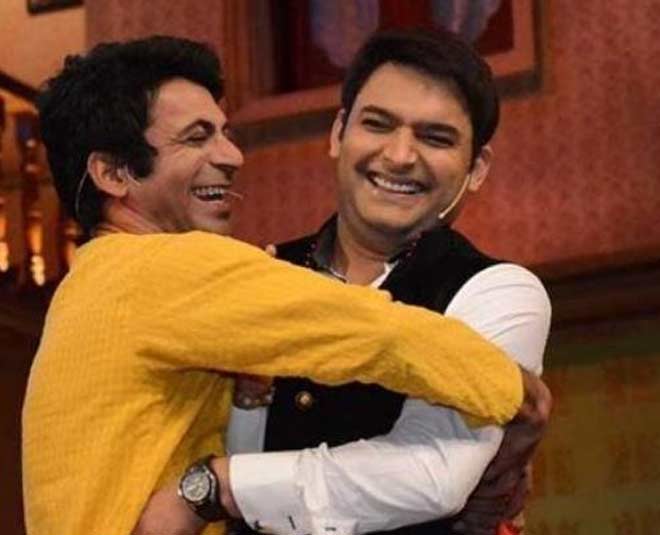 After their tiff, Kapil Sharma and Sunil Grover decided to come back together with The Kapil Sharma Show. However, things didn't go well soon after.
When Sunil Grover starred in the movie Coffee With D, it wasn't promoted on their show. Reportedly, Kapil Sharma was not very happy with Sunil Grover stepping into films and did not promote his movie on the show for the same reason. However, Sunil Grover in an interview cleared that it was not Kapil Sharma who had refused to do it.
Don't Miss: Here Is Why Comedian Kapil Sharma Is Being Trolled After The Birth Of His Second Baby
When Kapil Sharma Abused Sunil Grover
According to a report, while the Kapil Sharma Show team was on their way back to Mumbai, Kapil had an arguement with Chandan Prabhakar and he started hurling abuses at him. When Sunil Grover tried to resolve the problem, Kapil Sharma got mad at him and assaulted him verbally and physically.
A women passenger travelling on the same flight asked Kapil Sharma to check his tone and stop abusing, he abused again. Apparently, Kapil Sharma also assaulted other team members including Ali Asgar and Kiku Sharda. Kiku Sharda, however, disagreed with the reports.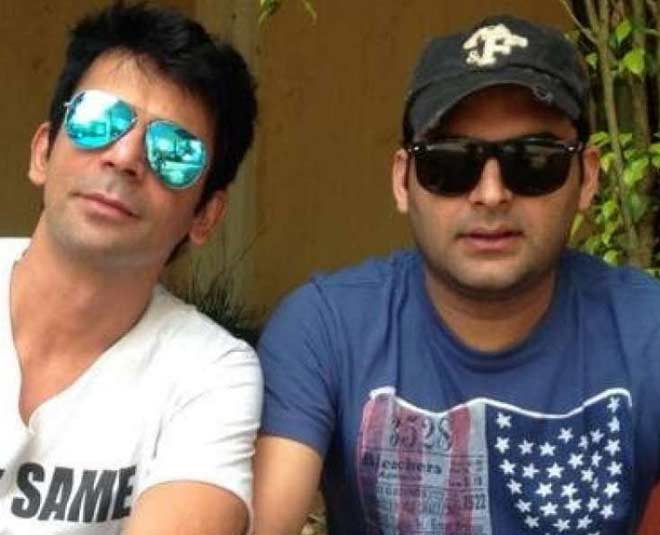 Kapil Sharma later apologised to Sunil Grover with a tweet that read, "Paji @WhoSunilGrover sry if I hurt u unintentionally. u knw vry well how much I luv u. M also upset. love n regards always."
Sunil Grover replied to him via Twitter and shared how deeply hurt he is. He wrote, "Bha ji!! Yes, you hurt me deeply. Working with you has been a learning experience. Just one advice, start respecting human beings also apart from animals. All are not as successful as you are. All are not as talented as you are. But if they all are talented like you, who will value you. So have some gratitude towards their existence. And also, if somebody is correcting you, don't abuse that person. Refrain from using foul language in front of women who have nothing to do with the stardom you carry, they are by chance just travelling with you. Thanks for making me realise it was your show and you have power to throw out anybody, anytime. You are the wittiest, and the best in your field. But don't act like a 'God'. Take good care of yourself. Wish you lot more success and fame."
Kapil Sharma And Sunil Grover Coming Back Together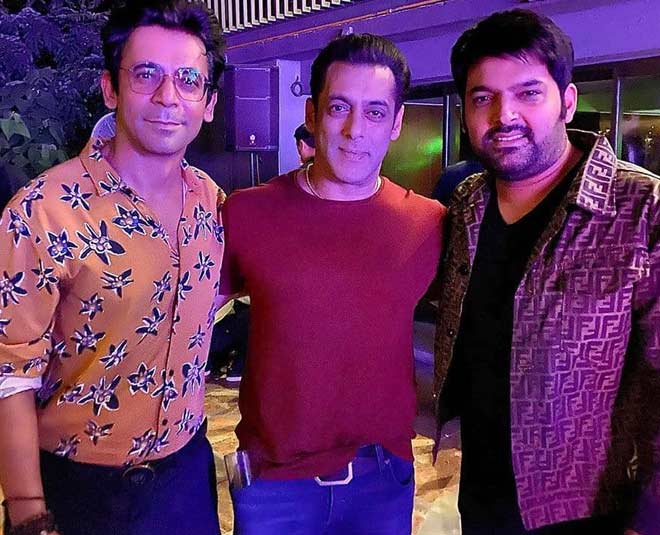 Ever since the two had a fallout, their fans have been waiting to see them together back again. With the new reports doing rounds, looks like they are all set to come back together. Salman Khan who is the producer of the Kapil Sharma Show now is trying to make them combeback again like old times. It is being said that Salman Khan is trying to make peace between the two comedians and they are likely to be on the show again in the next season.
Well, let us also tell you that after Sunil Grover stepping out of the show, he has been spotted with Kapil Sharma multiple times. For many special events, they came together and also sent across congratulatory messages over social media on different occasions.
Don't Miss: Sunil Grover To Sugandha Mishra, Comedians Who Made An Exit From The Kapil Sharma Show
Both Kapil Sharma and Sunil Grover were a part of Salman Khan's birthday party in Mumbai last year. They not just came for the party but also got a picture clicked together.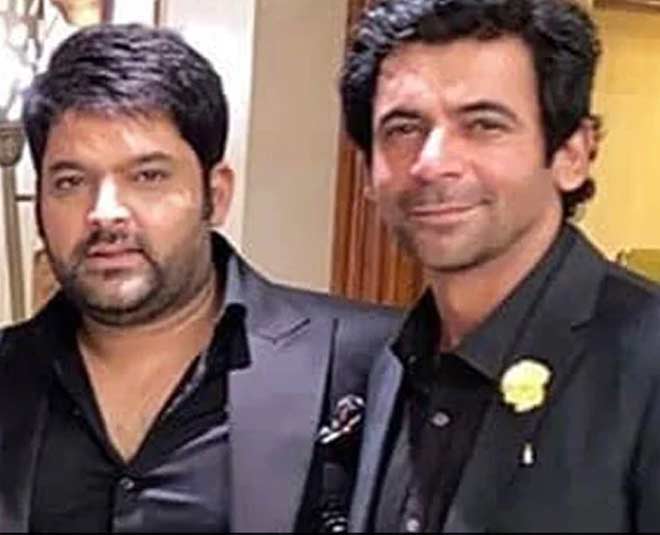 They also performed at a wedding together and a video clip where they were seen sharing the stage went viral over social media.
Kapil Sharma and Sunil Grover always wish each other on special occasions like birthdays on social media. Sunil Grover also tweeted a congratulatory message for Kapil Sharma and Ginni Chatrath when they announced the arrival of his baby girl.
Kapil Sharma had earlier in an interview shared his desire to work with Sunil Grover again and we can't wait to see the two sharing the screen once again! What are your thoughts? Share with us.