The Kapil Sharma Show is one of the most popular shows all across the world. The comedy show that airs every weekend is loved all. Not just the host, Kapil Sharma but other members including Krushna Abhishek, Kiku Sharda, Sumona Chakravarti, Chandan Prabhakar, Archana Puran Singh also play a key role in the success of the show.
For those who don't know, this is the second season of the show. The first season of the show ran on another channel and was a huge success. However, the season went off the air in the year 2017. According to reports, Kapil Sharma and the channel took this decision mutually to take the show off the air.
There were a lot of reasons behind the show going off fair, one of them being Kapil Sharma's tiff with Sunil Grover. There were also rumours that Kapil had a drinking problem back then and he used to cancel a lot of shoots. While a lot of people were thinking it is the end of his TV career, he returned with a new show after a year. This time, on a new channel and with new producers. This season, Salman Khan is one of the producers of the show.
However, this season a lot of old members of the show didn't continue to be a part. There were earlier rumours that Sunil Grover will come back to the show. However, he didn't. Recently when asked about the show while he was promoting his movie Tandav, during a rapid-fire he said that he can't hate Kapil Sharma because he is funny.
Sugandha Mishra, who was a key member of the show too didn't continue to be a part of the new season. In one of the interviews, she talked about the same, she said, "Every show has a journey. After Sunil Grover ji left, there were many changes happened in the format of the show. And we were not called again. I was going with the flow and I feel my journey with the show halted there."
The Kapil Sharma Show is receiving an amazing response this second season, getting great numbers. Now coming to the earnings of the members of the show per weekend, read on to know.
Kapil Sharma
Host Kapil Sharma is charging a lower amount than he did for the last show. For the last season of the show, Kapil was charging Rs 60 to 70 Lac per weekend episode. This time Kapil Sharma is charging a whopping 1 Crore Rs for the weekend episode reportedly. The ace comedian recently welcomed a baby boy to his family. He shared the news on his Twitter handle.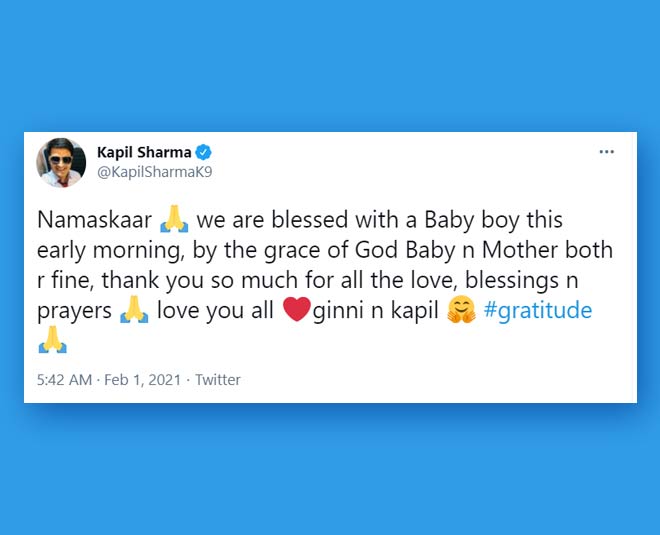 Krushna Abhishek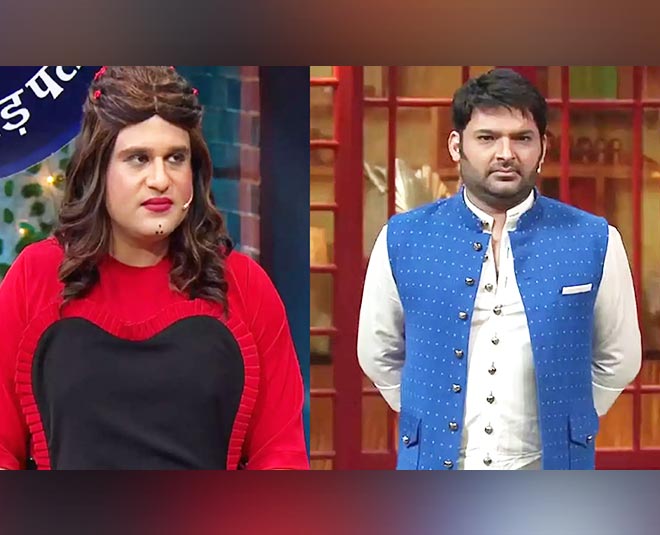 Krushna Abhishek, who played one of the most loved characters on the show, Sapna, reportedly charges Rs 10-12 Lac per weekend episode. However, in an interview, he cleared, "These pay cut rumours are false. We are getting our stipulated amount. We are extremely happy working together. Anyways, money is secondary. No one can beat the fact that The Kapil Sharma Show is the biggest comedy show in the country."
Bharti Singh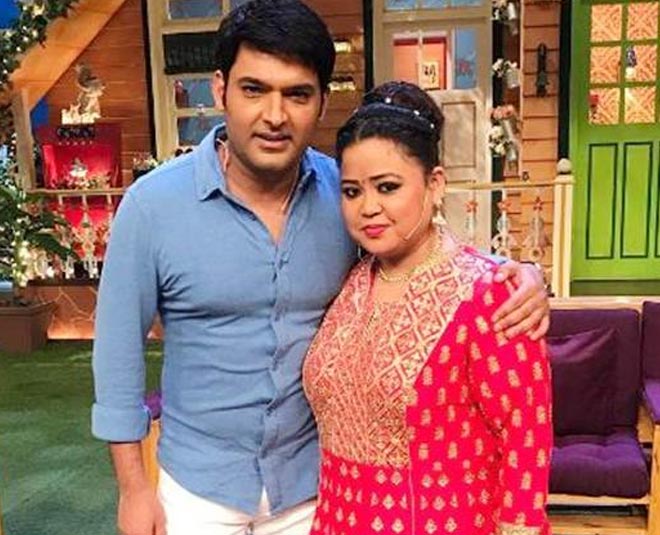 Bharti Singh is seen playing different characters on the Kapil Sharma Show. These days, she is usually seen playing Kapil's Bua and the viewers are loving her! Bharti Singh charges Rs 10 to 12 Lac per weekend episode. The comedian Bharti Singh was last making news due to her arrest on drug charges. 86.5 grams of cannabis was found in her home and both Bharti and her husband Haarsh accepted its consumption. The two were, however, later granted bail.
Chandan Prabhakar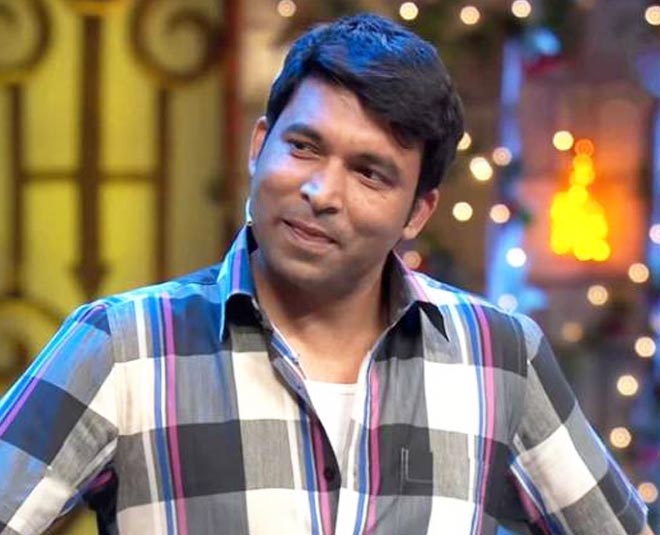 According to reports, Chandan Prabhakar takes home Rs 7 Lac after a weekend episode.
Don't Miss: First Anniversary: Here Are Some Unseen Pictures From Kapil Sharma & Ginni Chatrath's Wedding Functions!
Kiku Sharda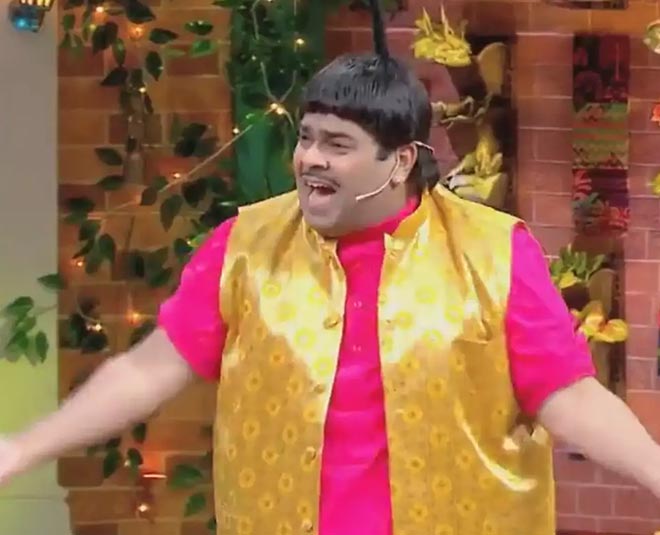 Kiku Sharda plays a lot of characters on the show and charges Rs 5 to 7 Lac per day reportedly.
Sumona Chakravarti
Sumona Chakravarti has been an important part of the Kapil Sharma Show. She was a member of the first season of the show too. She charges Rs 6-7 Lac per day as per reports.
Archana Puran Singh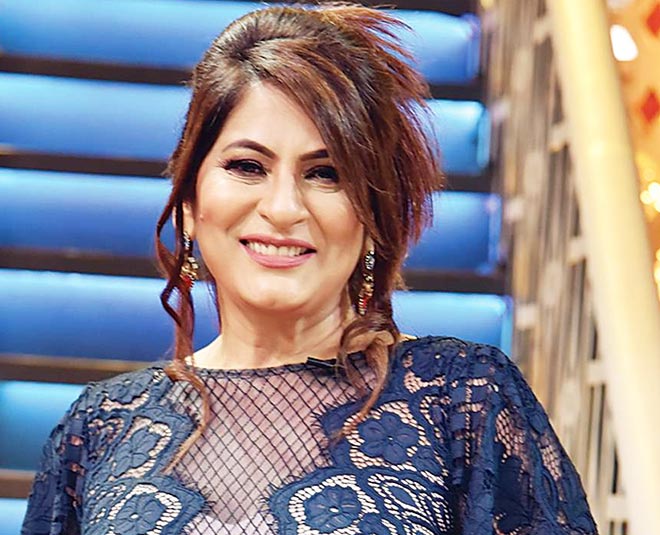 Archana Puran Singh, who replaced Navjot Singh Sidhu on The Kapil Sharma Show overnight is being paid Rs 10 Lac per episode according to reports. In one of the episodes, Archana Puran Singh talked about the gender pay gap. When asked what she would like to become if given the power of a shape-shifting snake, she said she wants to become Navjot Singh Sidhu as he takes home double salary than her.
Don't Miss: Blessed With A Baby Girl! Kapil Sharma & Wife Ginni Chatrath Have Just Become Parents!
There were reports that Archana Puran Singh will be paid Rs 2 Crore for the entire season. That's way less than Navjot Singh Sidhu, who took home Rs 25 Crore per season.
For those who don't know, Navjot Singh Sidhu had to exit from the show after his comments on the Pulwama attack. In an interview he said, "For a handful of people, can you blame the entire nation and can you blame an individual? It (the attack) is a cowardly act and I condemn it firmly. Violence is always condemnable and those who did it must be punished."
His statement didn't go well with many and #BoycottSidhu started trending on Twitter. Netizens demanded him to be sacked from the Kapil Sharma show and the rest is history. Reportedly, producer Salman Khan has been trying to bring back Sidhu but there is no confirmation on the same.
Well, the bad news is that the show is coming to an end soon. One of the reasons behind this break is that the host Kapil Sharma has taken paternity leave to be with his family and spend some time with his new born baby. The makers are planning to re-launch the show later with a revamped avatar.
Do you love watching the Kapil Sharma Show? What would you miss the most about this show and why? Share your thoughts with us and for more such stories, stay tuned!