Laal Singh Chaddha is one of the movies that we are waiting for very eagerly because the movie stars Aamir Khan in the lead and we all know how special his films are. The film is still under making and is being directed by Advait Chandan and produced under Amir Khan Productions, Viacom 18, and Paramount Pictures. It is an adaptation of Forest Gump (1994) and is set to release this Christmas.
Interestingly, this film has been shot in more than 100 cities in the country and we recently caught the crew in action in Srinagar. The shoot became all the more special as a visually impaired girl from the school where the film was being shot, interviewed Aamir Khan in her own adorable yet strikingly confident way. Read on and find out all that she asked the actor and more.
About The Special Shoot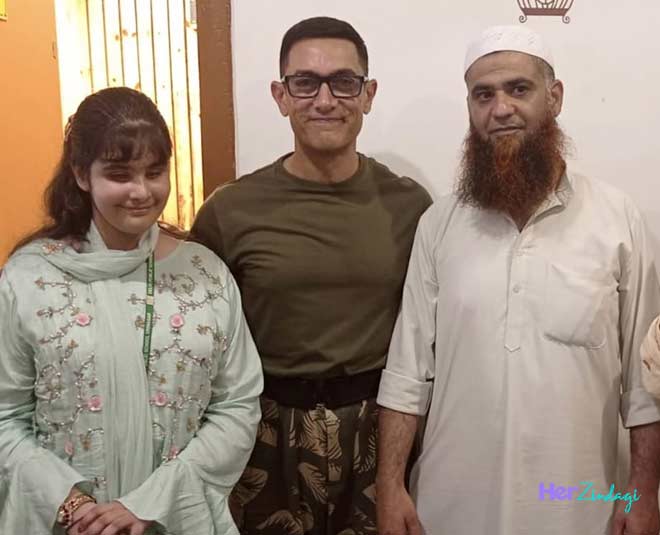 (Image Credits: Pallav Paliwal)
The intriguing interview took place in Srinagar's DPS school when the entire team of Laal Singh Chaddha was present there for the shoot. And Aamir was also snapped with the little girl in his Laal Singh Chaddha look. After the shoot, Aamir Khan was interviewed by visually impaired Zainab Bilal whose confidence and positivity spoke volumes about her talented self while she conducted the radio interview with him very gracefully. Zainab is a host for a radio show run for the students in the school and thus she also got the opportunity of her lifetime. The little lady at no point did sound nervous or insecure about her disability. In fact, her positive aura was so overowering that it was also appreciated by Aamir and he too sounded very happy being Zainab's interviewee.
Zainab started introducing the guest of the radio show by addressing the actor as," The one and only, MR. Perfectionist, Superstar Aamir Khan."
The radio program named 'Chai Shai' continued for 9-10 minutes wherein, Zainab, the host asked him questions related to his hobbies, his non-profit organisations along with his upcoming projects. Here's a breakdown of the interview, take a look.
The Interview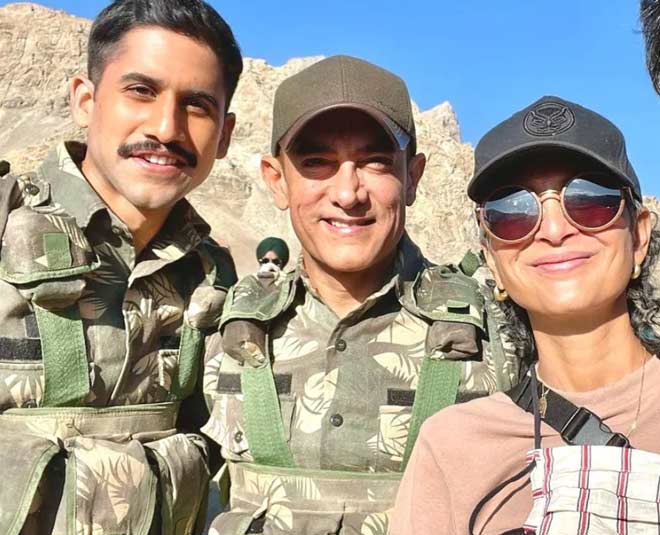 Talking about the interview, in brief, it all began with a question as to how the actor was liking in Kashmir. To which he responded, "I feel really nice being in Srinagar. We were shooting in Kargil for the past one month and we have now successfully completed that shoot and have come to Srinagar. Here we have a week of shooting and so, we are very happy to be here. The atmosphere is so good, Srinagar is so beautiful. We also went on a cruise with Kiran, her parents, my Ammi, and our family in Dal lake. So, I think Srinagar is one of the most beautiful cities in the country."
Further, Zainab also inquired what did Aamir love to do when he was her age and why he didn't continue playing tennis, to this the actor very honestly replied," I used to play a lot of tennis and I was more interested in sports rather than studies. I played all games like table tennis, tennis, hockey, field hockey squash, and more."
The Paani Foundation
In addition to the above-listed pointers, Zainab also asked about Aamir's Paani Foundation. And describing his non-profit initiative with his ex-wife Kiran Rao, he said, "Paani Foundation is technically a company which works professionally to help with the water problem in Maharashtra. Now we have completed 5 years and we are really enjoying working with the farmers in Maharashtra and it is an enriching experience,"
Don't miss: Aamir Khan And Kiran Rao Announce Divorce After 15 Years Of Marriage
Conclusion Of The Radio Show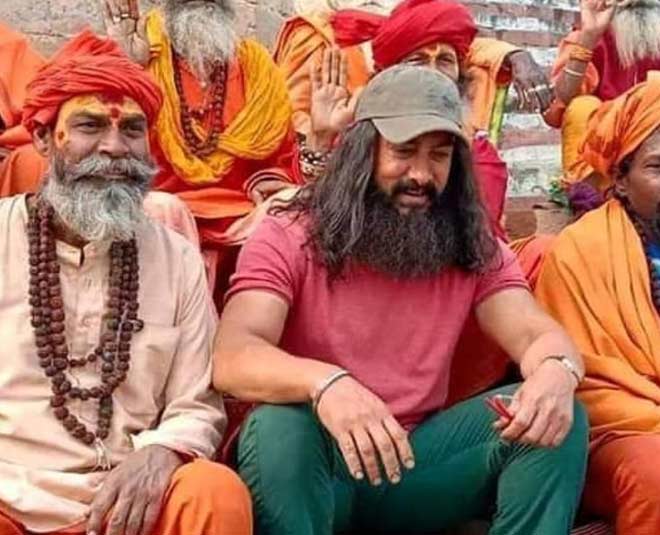 The fun radio show not only had a great start but a perfect conclusion too, the little girl impressed Aamir with her vocals, and then Aamir was keen on ending the show with his favorite song.
Yes, that's right, Aamir himself sang a beautiful number for the girl and the children of the school and they then wrapped up with the amazing show. And later, they were also clicked together.
Don't miss: Here Is Why Aamir Khan, Kiran Rao, And Fatima Sana Shaikh Are Being Trolled Callously
If you enjoyed reading this fun story then stay tuned to Her Zindagi for more updates about upcoming movies.