Bollywood superstar Aamir Khan and his wife Kiran Rao have been married for the past 15 years and have a son together named Azad through surrogacy. The two have been happily married for many years but have now decided to file for divorce.
Aamir Khan and Kiran issued a joint statement on their official social media accounts announcing their separation.
The statement read: "In these 15 beautiful years together we have shared a lifetime of experiences, joy and laughter, and our relationship has only grown in trust, respect and love. Now we would like to begin a new chapter in our lives - no longer as husband and wife, but as co-parents and family for each other. We began a planned separation some time ago, and now feel comfortable to formalise this arrangement, of living separately yet sharing our lives the way an extended family does."
The statement further read, "We remain devoted parents to our son Azad, who we will nurture and raise together. We will also continue to work as collaborators on films, Paani Foundation, and other projects that we feel passionate about. A big thank you to our families and friends for their constant support and understanding about this evolution in our relationship, and without whom we would not have been so secure in taking this leap. We request our well wishers for good wishes and blessings, and hope that - like us - you will see this divorce not as an end, but as the start of a new journey."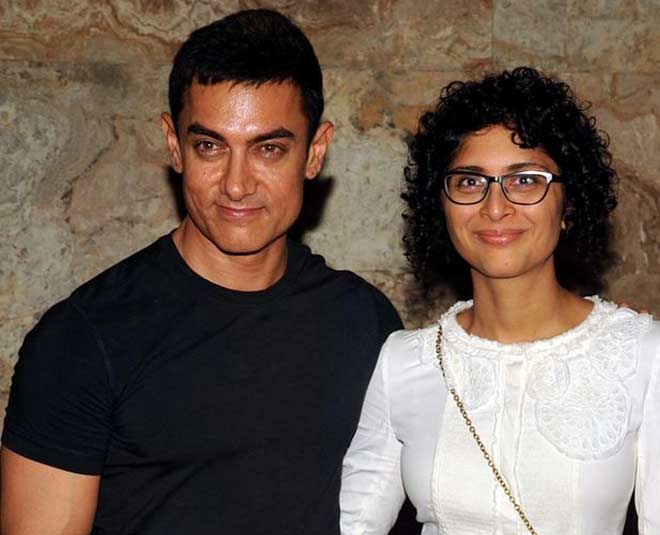 Along with the official statement released by the duo, they told their fans through the medium of Zoom TV that they shouldn't get disheartened. They said that their relationship has definitely changed but they are still a family. Even though they are separated, they will still be seen together for work. Apart from this, they will always be together for Pani Foundation as they consider it just like their son Azad. They also urge their fans to wish for their happiness.
View this post on Instagram
Aamir and Kiran first met on the sets of Lagaan in 2001 and later reunited on the sets of other films where their love brewed. Aamir said that they were only good friends while working on Lagaan and fell in love later on. Although, if rumours are to be believed, then it is said that they both fell in love with each other while shooting for Lagaan when Aamir was still married to his first wife, Reena Dutta.
Don't Miss: Bollywood Actresses Who Have Tied The Knot With Men Who Were Once Married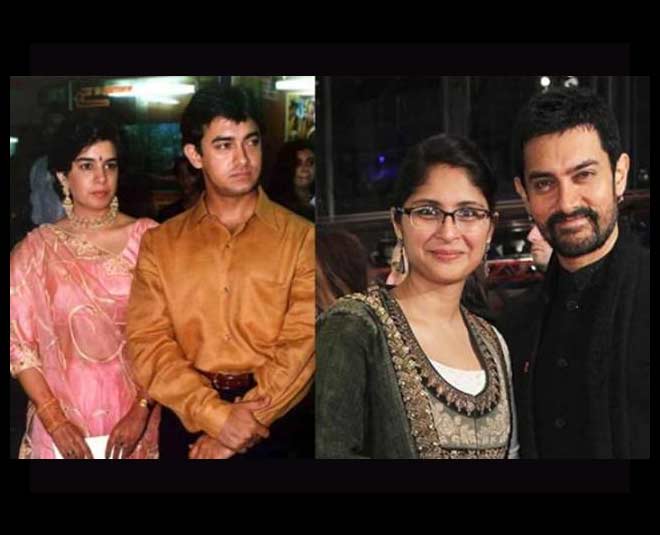 Aamir Khan and his childhood sweetheart, Reena Dutta tied the knot in the year 1986 against the wishes of their parents. The duo was blessed with two kids, Ira and Junaid. However, childhood romances do not always last long as the two divorced in the year 2002. Aamir Khan termed his divorce from Reena Dutta as a traumatic experience but he was glad that the two spent 16 years of their life together.
Aamir Khan reminisces how he felt happy with Kiran Rao when he was going through a dark phase in his life during his divorce from Reena. He could share his deepest darkest worries with Kiran and she always uplifted his mood.
Don't Miss: Who Are Some Of The Most Educated Actresses In Bollywood?
The duo has worked together on several films together. In fact, Kiran even made a hit-and-miss cameo in Aamir's film, Dil Chahta Hai where she was also an assistant. After spending this much time together and liking each other's company, they decided that they wanted to spend their life together.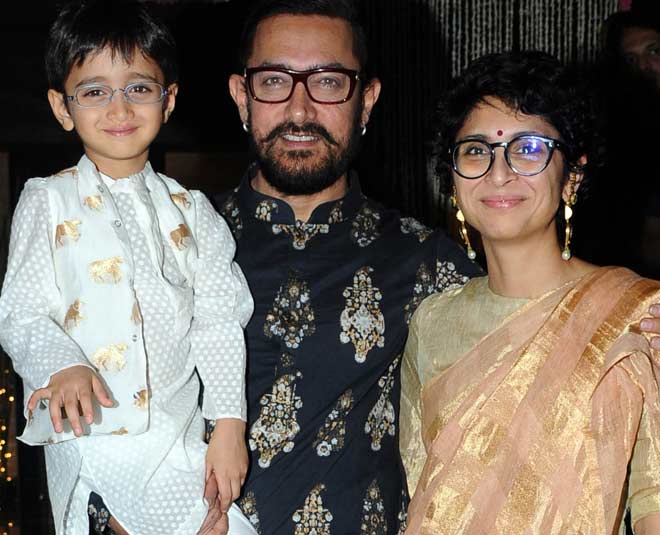 After dating for quite some time and living together for 1.5 years, they tied the knot on 28th December 2005. In December 2011, they became parents to a son named Azad Rao Khan who was named after the former President of India, A.P.J. Abdul Kalam. They were not able to conceive a child for a long time and finally Azad was born through surrogacy.
Even though the two have decided to file for divorced after 15 years of marriage, they won't let this affect their son and act as co-parents to him.
For more such Bollywood gossip and news from the world of entertainment, stay tuned to HerZindagi!