Chocolate boy, sensitive man, method actor, Mr. Perfectionist and Khan of Bollywood – We all know different sides of Aamir Khan. But why exactly do we go weak in the knees for him? What makes him different from Shah Rukh Khan who is the eternal romantic man of Bollywood, Akshay Kumar who is the ultimate Casanova that we fantasise about or Hrithik Roshan who has a huge fan following among women? From his drool-worthy good looks and acting talent to the way he conducts himself, don't we just love everything about Aamir Khan?
Aamir-The Sensitive Renaissance Man
There are few actors who have managed to do what Aamir Khan has done and clearly there is way more than he is capable of. Apart from acting, he has successfully played the role of a director, producer, screenplay writer, scriptwriter and has also hosted his very own TV show Satyamev Jayate which dealt with social issues which had a remarkable effect. He was also part of several protests that were associated with various causes and is a staunch supporter of feminism. But even before he began acting, Aamir was a state-level tennis champion. His actions were also applauded as strongly supported the MeToo movement by walking out of a project wherein a person was accused of sexual misconduct. He is sensitive, he is fair and that makes him oh-so-loveable.
His Dedication To Work Is Exemplary
Aamir Khan's dedication to work is pretty famous in the industry. Not one to be swayed by success, Aamir has chosen to do fewer projects than his contemporaries to try giving quality work. This has resulted in his immersion in the roles that he portrays.
He Is Mr. Perfectionist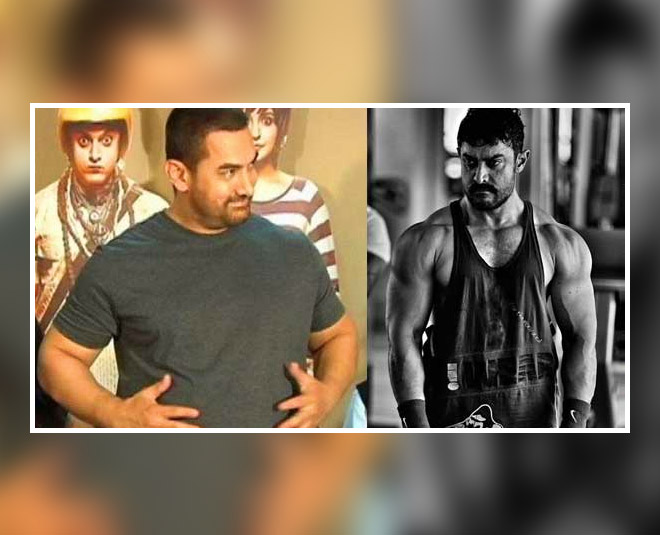 This moniker wasn't earned by Aamir Khan in a day. Whether it was directing a movie like Taare Zameen Par which was about a dyslexic child or playing the memorable goofy character of PK in the movie about religious fanaticism – he aced them all. His dedication for the craft keeps coming to the fore as he molds himself to become the character and the best example of this was nothing other than the movie Dangal. Aamir Khan played the role of a wrestler at different stages of his life and for the role, he gained 30 kg and had to lose it again to look the part. He carries his looks from the movies with ease whether it is the heavily mustachioed look of Mangal Pandey or rocking a nose pin for his look of Firangi Mallah in Thugs of Hindostan.
Don't Miss This: Priyanka gets expensive Mercedes Maybach from Nick-5 Times Gifting In Bollywood Made Us Feel So Gareeb!
He Is Man Enough To Cry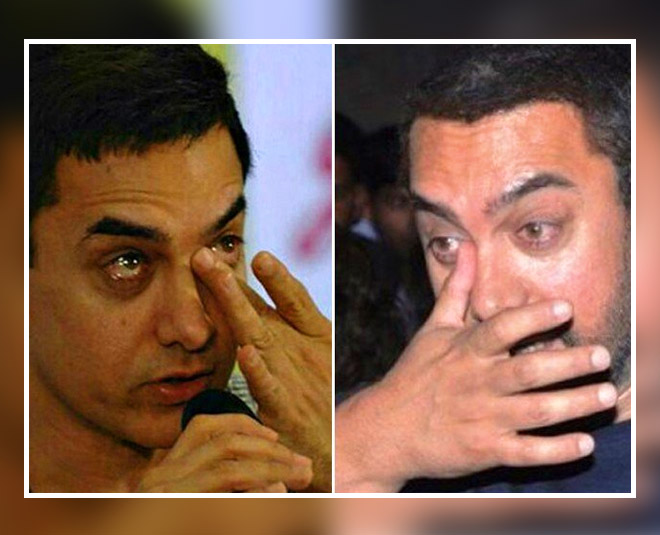 You will seldom see a man from the film industry give into his emotions to cry when he feels like it. But Aamir is an exception as he doesn't hold back his emotions. He cried in public after he was moved after watching Salman Khan's Bajrangi Bhaijaan and he also let his tears flow after watching the climax of his nephew Imran Khan's film Katti Batti. The actor also became emotional quite a number of times on the sets of his TV show. While this may seem like a lot of crying, this open expression of his emotions makes Aamir all the more endearing to ladies.
Respects Ex-Wife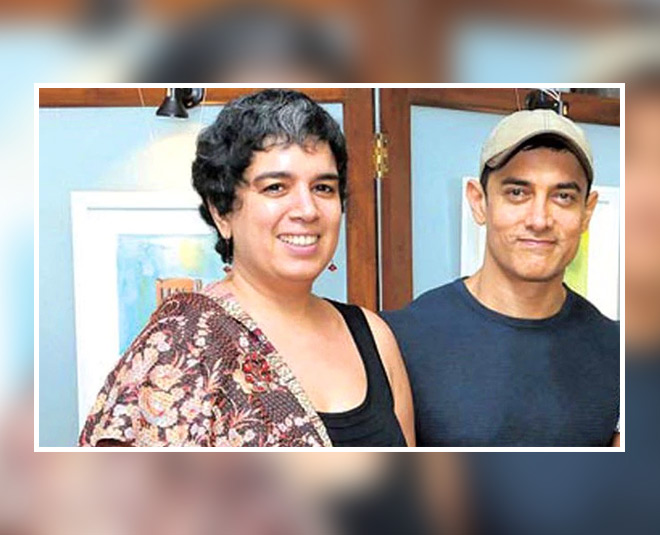 Aamir may have separated from his wife Reena Dutta but the two continue to maintain a sweet, cordial relationship. There were no spats during their divorce, it was just that they grew out of their relationship. Aamir has two children Junaid and Ira with Reena and is often seen hanging out with them. Aamir has time and again said that he considered himself lucky that he had an enriching experience of being with Reena for 16 years and both of them value that. Another interesting thing is that his wife Kiran Rao also has a very warm relationship with his ex.