3 Quick Snacks You Can Make Using Crunchy, Healthy Spring Onions
One easy way to add this winter vegetable to your daily diet is by making these easy, delicious snacks.
Spring onions or green onions are packed with the goodness of essential nutrients which are great for our overall health. Traditionally, the use of spring onions was limited to just Chinese cooking but now with people realising its amazing benefits, this vegetable is used in so many different ways in Indian kitchens.
If you too have been looking for ways to add spring onions to your daily diet then here we have some interesting snack recipes for you. These are so easy to make and turn out to be delicious.
Snacks Using Spring Onions
Spring Onion Pancakes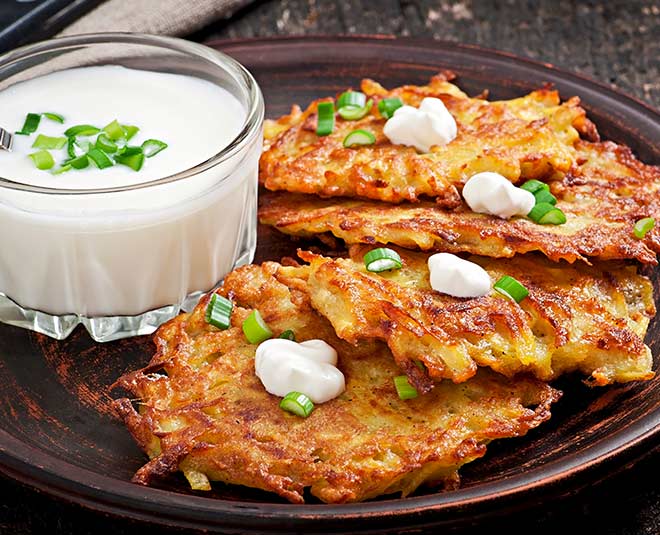 On days you wish to have something light for breakfast, this spring onion pancake or chilla is just the best option.
Ingredients Required
1 Cup Wheat Flour
1/4 Cup Chickpea Flour
1/4 Cup Semolina
1 Cup Spring Onions
3/4 Cup Buttermilk
1/2 Tsp Garlic Paste
1/2 Tsp Ginger Paste
1/4 Tsp Turmeric Powder
1/4 Tsp Chilli Powder
1/4 Tsp Pepper Powder
Salt To Taste
1/4 Tsp Sugar
Oil As Required
Directions
In a big bowl, add all the ingredients except spring onions. Mix well and keep aside for 15 minutes.
Finely chop spring onions and then add to the bowl. Combine.
Take a non-stick pan and pour some oil over it. Spread the batter all over and let it cook.
Cook both sides until golden and crisp.
Serve with coriander chutney or tomato sauce.
Paneer And Spring Onion Paratha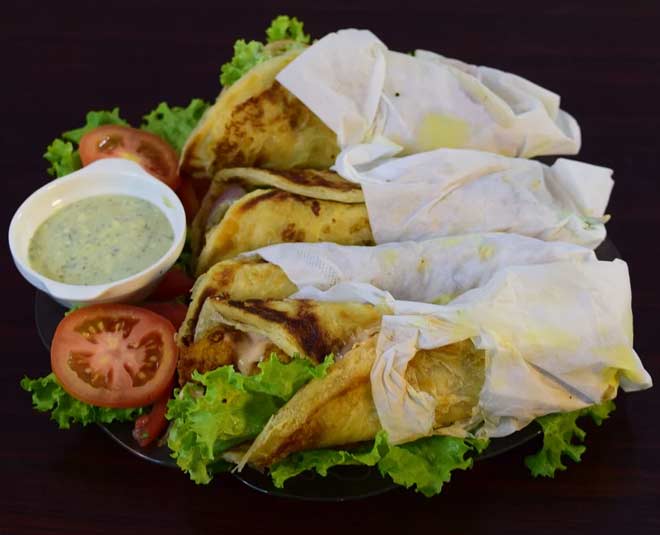 This is a very filling lunch box recipe for kids. It is highly nutritious for your kids and tastes amazing!
Ingredients Required
1/2 Cup Chopped Spring Onions
1/2 Cup Grated Paneer
3/4 Cup Wheat Flour
1/2 Tsp Chopped Green Chilli
Oil For Cooking
Salt To Taste
Directions
In a bowl, add all the ingredients and knead a soft dough.
Divide the dough into equal portions and using a rolling pin, roll out parathas.
Take a non-stick pan, spread some oil, and place the paratha over it.
Cook the paratha from both sides till golden and crisp.
Let the parathas cool completely and then wrap for lunch. You can also make a fun roll for your kids by adding some homemade chutney and fresh cut vegetables to the paratha.
Spring Onion Fritters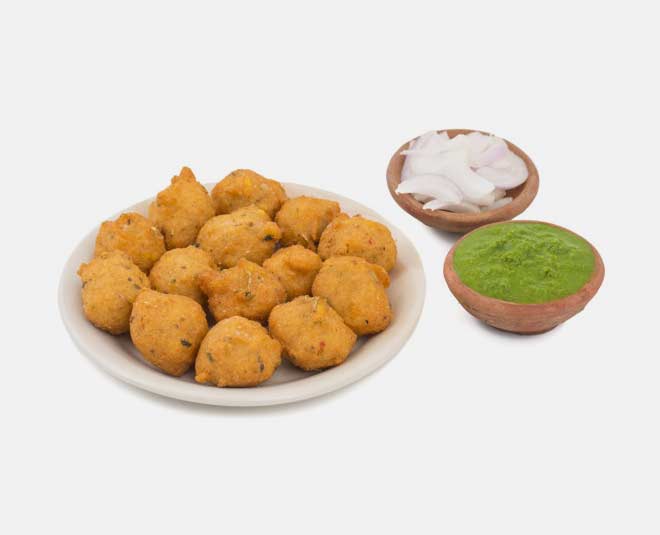 Bored of regular potato and paneer fritters or pakore? Try preparing these crispy spring onion fritters and enjoy with your cup of evening tea.
Ingredients Required
2 Cup Finely Chopped Spring Onions
1 Cup Besan Or Gram Flour
1 Cup Rice Flour
1 Tsp Chopped Green Chilli
1 Tsp Coriander Powder
1 Tsp Red Chilli Powder
1 Tsp Turmeric Powder
1/2 Tsp Baking Soda
1 Tsp Chopped Coriander Leaves
Oil And Salt As Required
Directions
In a big bowl, add all the ingredients except oil and mix well.
Add oil to a kadhai and turn on the flame.
Using a spoon, drop the fritter batter to the kadhai and cook till golden and crisp.
Transfer the fritters to a kitchen towel to remove excess oil.
Serve hot with homemade chutney or tomato sauce.
Recommended Video
Spring onions are one of the most loved winter vegetable and to enjoy its amazing health benefits, you must make it a part of your daily diet this season. For more such easy recipes, stay tuned!