Bored of your traditional boiled or fried eggs? This winter try something different. We have a few sumptuous egg dishes to beat the winter blues!
Here are three yummy egg recipes you must try this winter.
Egg salad with tossed winter vegetables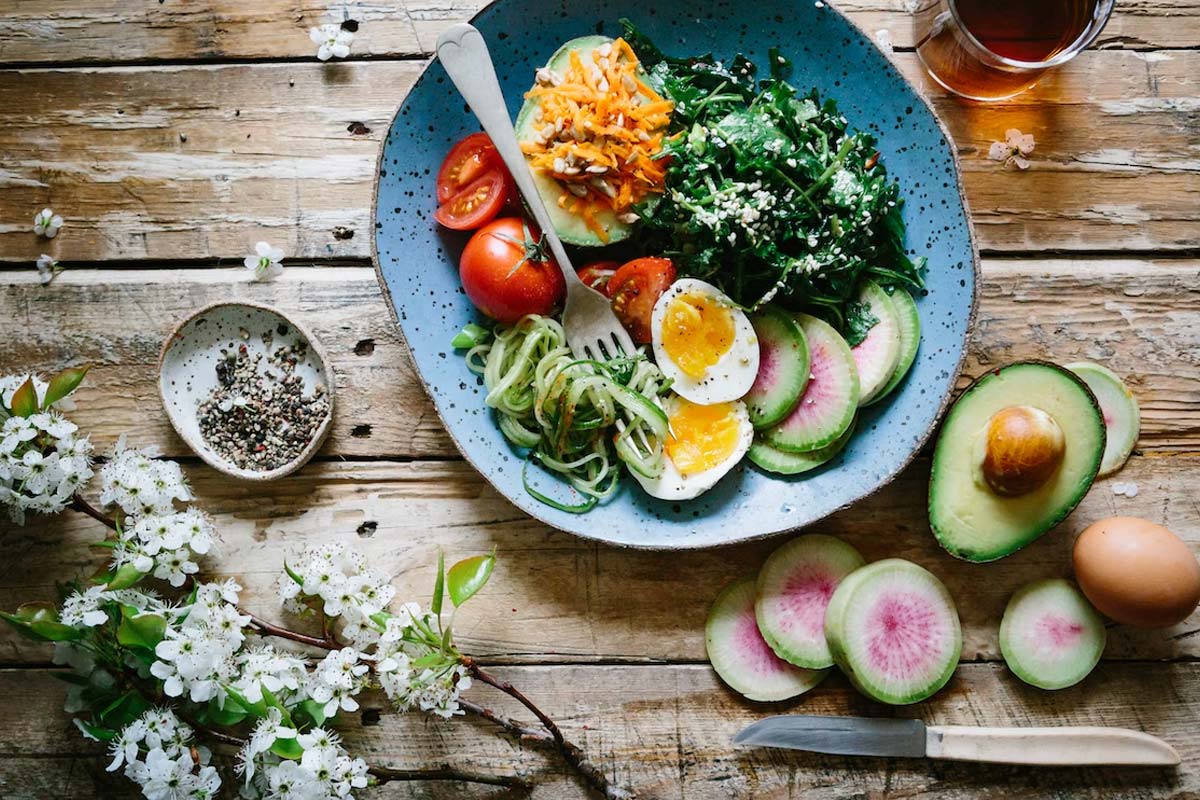 Ingredients:
2 soft boiled and peeled eggs
5 to 6 pieces of sliced carrots
8 to 10 pieces of french beans, cut into medium sizes
3 to 4 pieces of sliced onions
4 to 5 pieces of sliced sweet potatoes
4 to 5 pieces of sliced tomatoes
1 tsp of finely chopped garlic
½ tsp of finely chopped green chillies
1 tsp of black sesame seeds
1 tablespoon on lemon juice
1 tablespoon of olive oil
Method:
Blanch the french beans, sweet potatoes and carrots. Strain the excess water.
Add olive oil in a nonstick pan and heat it.
Add garlic and saute it till it gets golden in colour.
Add the veggies and sprinkle some salt as per taste, and toss lightly.
In a mixing bowl, pour the tossed veggies.
Dry some sesame seeds in the same nonstick pan.
Mix the sesame seeds, tomatoes, sliced onions and chopped chillies. Add some salt and pepper along with lime juice.
Add the eggs and sesame seeds, and give it a light handed toss.
Add some seasoning and your salad is ready to eat.
Pro tip:
Store the extra vegetable stalk as it can be used later in curries or soups.
Greek yoghurt can be used as dressing for the salad.
Crepancakes with creamy yolk spread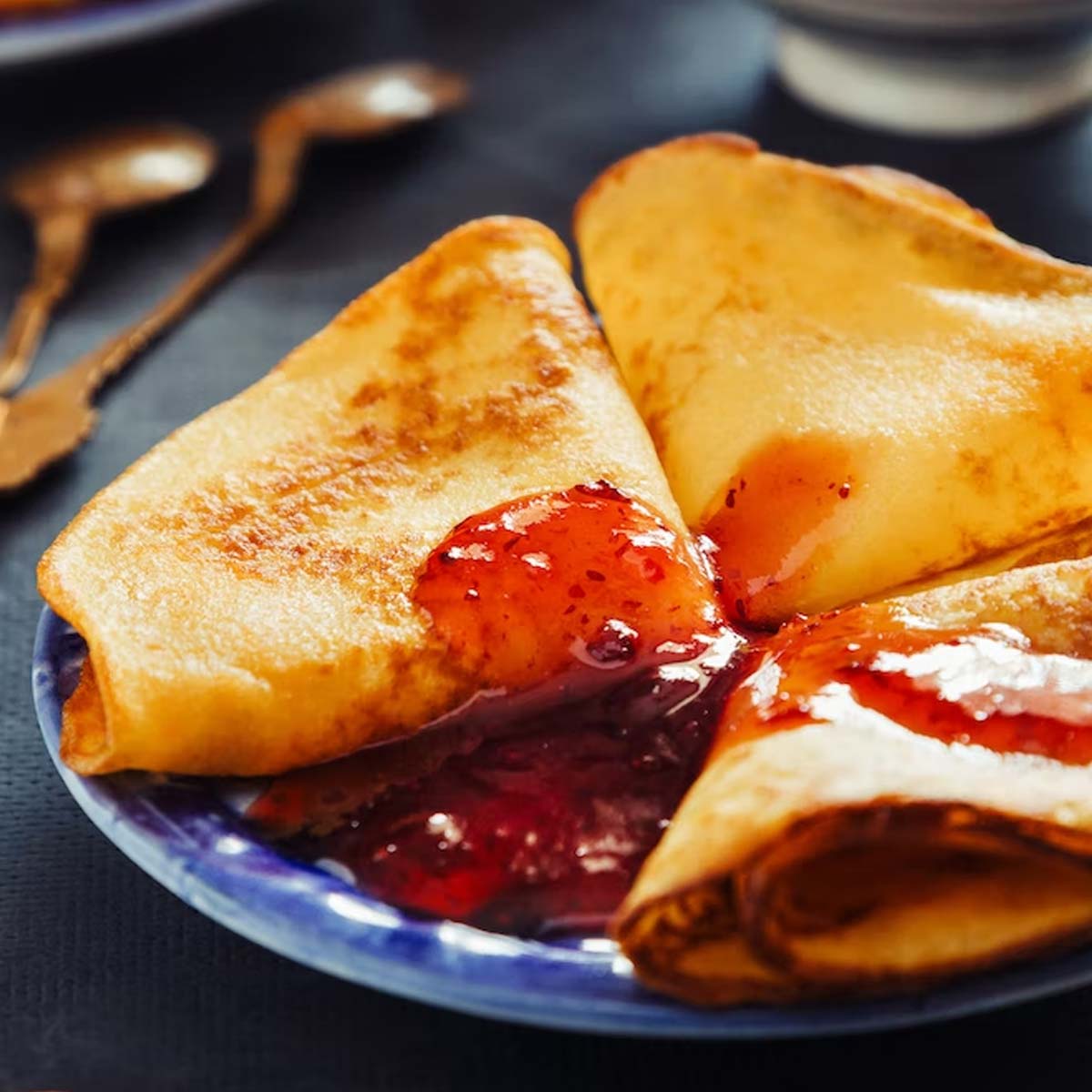 Ingredients:
For crepancakes:
4 to 5 tablespoons of powdered sugar
4 tablespoons of butter for preparation, and 2 to 3 tablespoons for making the crepes
For egg yolk spread:
4 egg yolks of half-boiled eggs
5 to 6 tablespoons of cream cheese
3 to 4 tablespoons of icing sugar
Method:
Sieve the flour and baking powder.
Beat the eggs till they are light and fluffy.
Beat the butter too till it's light.
Mix the eggs and butter together. Beat it for one minute and then give it a quick, light-handed single fold.
Now add flour, salt and fold the mixture gently.
On a nonstick pan, brush better and heat it.
Add a small amount of the batter and spread evenly on the pan, while keeping the flame low.
Cover the pan and cook the batter for a minute, then flip.
Brush some more butter and cook it till both the sides are golden-brown.
For the egg yolk spread, mix the egg yolks, cream cheese and icing sugar together, until it's light and fluffy.
To assemble it together, take one crepancake and add some yolk filling and fold it like an omelette.
Gooey Scrambled Eggs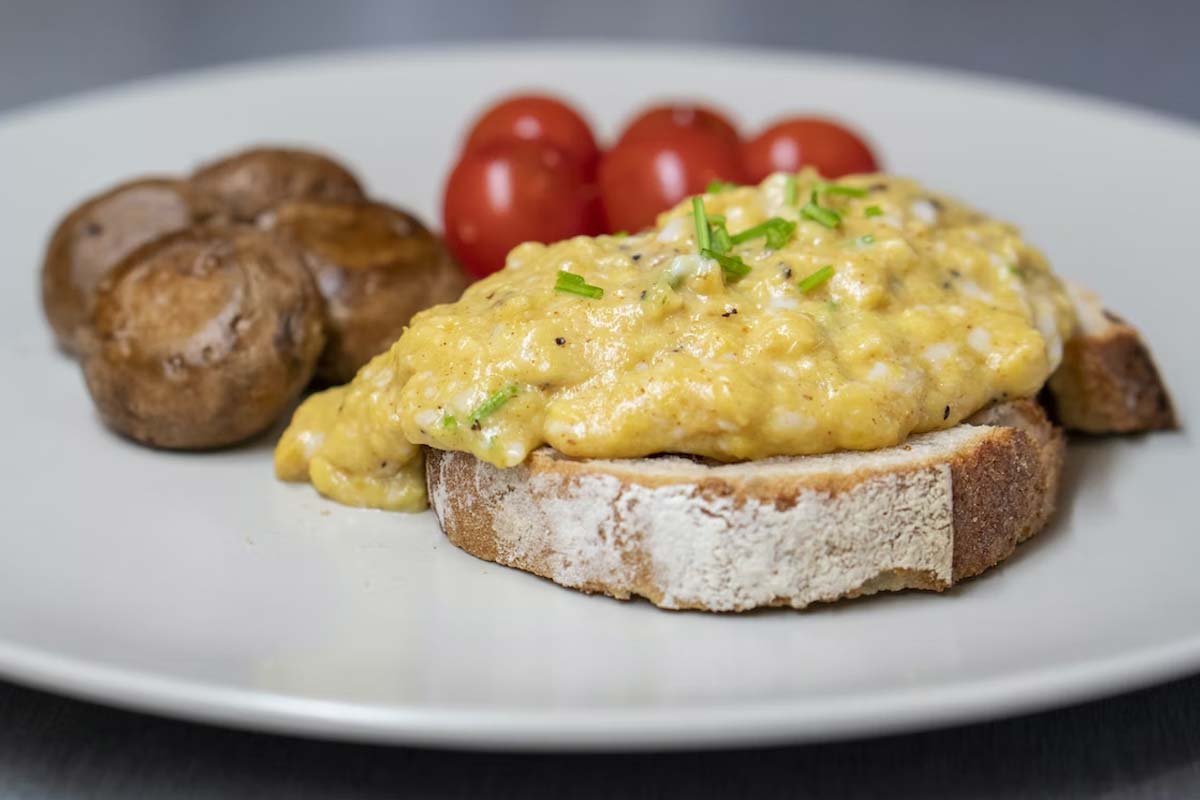 Ingredients:
1 tsp of black pepper powder
Method:
On a nonstick pan, add butter and heat it on a low flame
Break the eggs and put them in the pan, one by one.
Scramble the eggs slowly and add a little milk in between breaks
Once the entire milk has been utilised, you'll see that the eggs are scrambled. Add the grated cheese and mix well.
Add seasonings and cook the mixture for two to four minutes till there is no residual liquid on the pan.
Once the eggs are gooey, switch off the heat and enjoy the scrambled eggs with a slice of toast.
Did you like this article ?