Most Loved Egg Dishes In India
If you are a fan of eggs, then you should definitely try these popular dishes.
Egg is one of the most popular ingredients. This ingredient is good on its own and also, can be paired up with several other things. Eggs can take up various forms and none of it will disappoint you. From basic recipes to traditional delicacies to modern delights, eggs can never disappoint.
If all this talk about eggs has made you hungry, then you should instantly head out and prepare some delicious eggs. If you are confused about how you want your eggs, then here are a few ideas that are a definite hit.
Masala Omelette
Have the Europeans given it to us or did we figure out this delicacy on our own? This flat form of egg studded with veggies including tomatoes, onions and green chillies in a staple breakfast in most Indian households. It is extremely delicious and the best part is that it is easy to make. Just beat the egg and put it on the pan and it is ready. Serve it with a piece of bread for a more filling meal.
Nargisi Kofta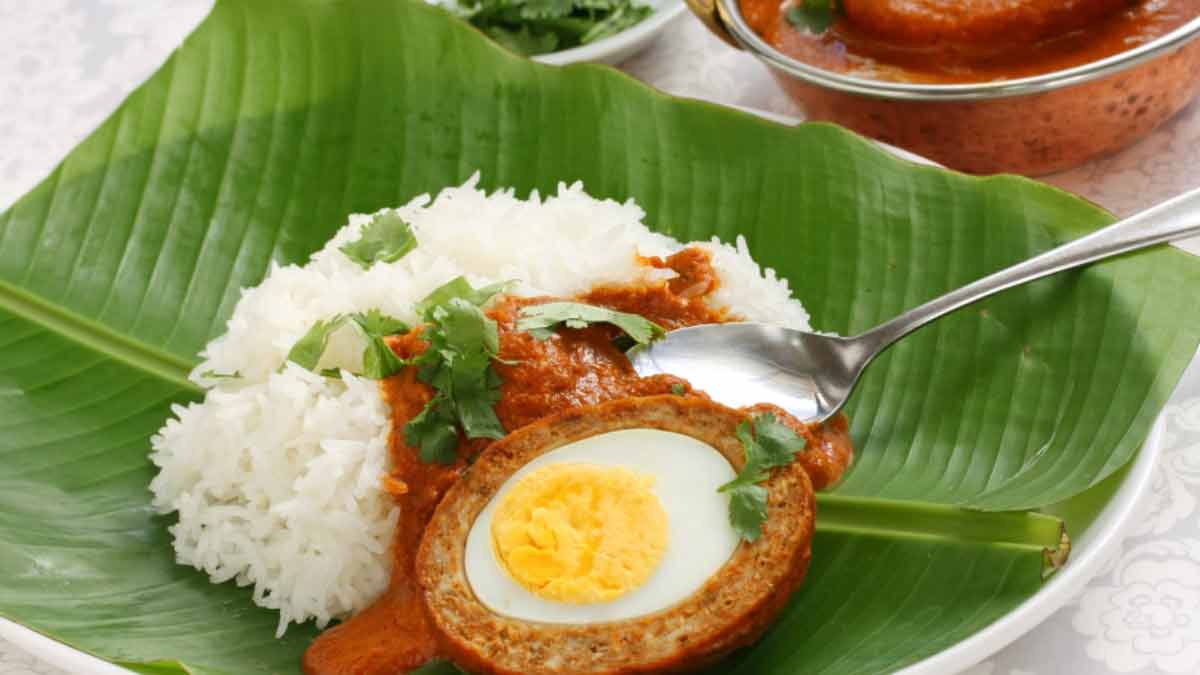 Nargisi kofta is probably my favourite one from the list. Eggs are usually viewed as a breakfast delicacy but this one is main course. Boiled egg wrapped in the goodness of keema and fried can't be beaten. It is an absolute delight. This dish has existed for years and only gained popularity when the British took it with themselves and gave it a form of the scotch egg.
Forms Of Scrambled Egg
Scrambled egg is another popular breakfast delicacy in India. Different parts have given it a different name and have added there own twist. From egg bhurji to akoori to khagina, each of them is prepared in its own way but the basic recipe remains the same. With an added goodness of veggies and spices, this dish remains our favourite and we just can't get enough of it.
Don't Miss:Craving For A Sweet Treat Here Are Some Of The Most Famous Indian Desserts
Egg Roast
Egg roast is surely a misleading name as there is nothing roasted about this semi-dried boiled egg dish that is popular because of its delightful flavours. This 'masaledar' dish owes it all to the onions and Kerala spices. If you want to enhance the taste of this dish, then eat it with appams and you will surely be impressed. This delicacy can't be missed at any cost because the burst of flavours will definitely be a fulfilling experience for you.
Papeta Par Eeda
If you ask any Parsi, then you will only get one answer that eggs are a man's best friends. This is because they put eggs on almost everything but this one dish is surely the alpha. If you don't believe me, then you should try it for yourself.
Starting with a bed of sautéed potatoes, the eggs are fried until the yolks are molten and then, you can enjoy it to the fullest. Even the thought of it brings water to our mouths, so imagine what would happen when you actually eat this masterpiece.
Don't Miss:Street Foods You Should Try When You Visit Kochi
Eggs Kejriwal
The name might sound weird to you but trust me, it is definitely a dish that you will relish till the last bite. Starting with toasted bread, put some topping on top of it along with cheese and butter for extra taste and finish off by topping it with fried eggs. It sounds complicated but the recipe is extremely easy and you should definitely try it.
For more such stories, stay tuned to HerZindagi!