There is nothing like enjoying a nice, gooey slice of banana cake with your hot cup of tea. Banana cake is one of the most loved treats enjoyed with tea. Today we are sharing with you an interesting and really easy recipe of banana cake. Prepare this soft, delicious banana cake at home. This requires really few ingredients and gets prepared quickly. And you don't even need eggs.
You can even quickly bake this cake for weekends or pack it for lunch for your kids. They will simply love it. Read on for this easy recipe:
Eggless Banana Cake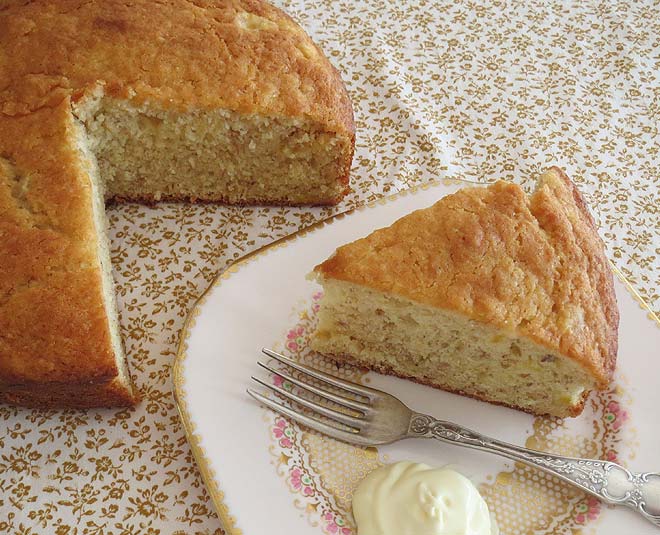 Ingredients
200 gm whole wheat flour
2 pcs overripe banana
100 ml milk
50 ml oil
1/4 tsp vanilla extract
1/4 cup cocoa powder
80 gm sugar
1/2 tsp Baking Powder
Pinch of salt
1/2 tsp Baking Soda
Salt
Directions
1. Take a bowl and add 2 bananas. Mash the bananas and then add oil to the bowl. Next add vanilla extract, sugar and mix well for a few minutes. The sugar must dissolve in the mix completely. Buy Ossoro Natural (Real) Vanilla here for ₹ 300.
2. In another bowl, sieve wheat flour, baking powder, baking soda, and salt. Buy Tata Salt here at a discounted price of ₹ 18 here.
Don't Miss: Don't Throw Banana Peels, From Cleaning Your Silver To Reducing Acne They Have Lots Of Benefits
3. Add this flour mixture to banana mixture. Now add milk and cocoa powder. Mix well to make a smooth batter. Buy looms & weaves Special Dark Cocoa Powder here at a discounted price of ₹ 299.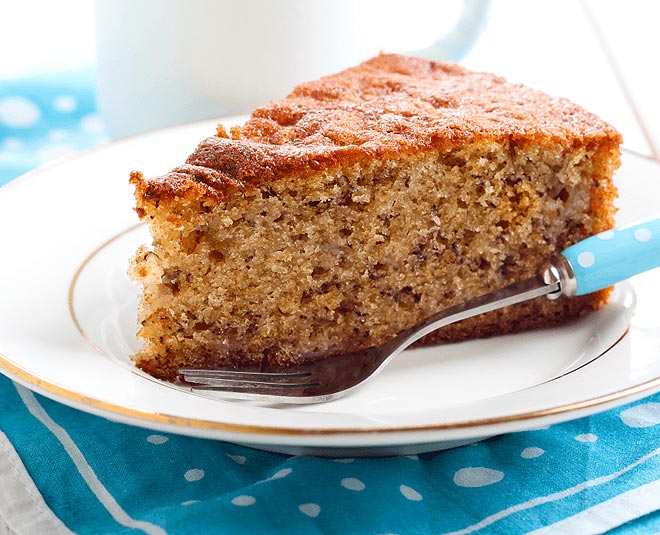 4. Take a baking tin, grease it with butter and then pour the batter.
5. You can top the batter with walnuts or chocolate chips if you want to add to the taste of the cake.
6. Now bake the cake in a preheated oven at 160°C for 30 minutes. Don't demould it before doing the toothpick test. Insert a toothpick and if it comes out clean, your cake is ready!
Now that your cake is ready, enjoy it as is or your can serve it with a scoop of vanilla ice cream. If your kids love chocolate then you can add some chocolate syrup to it. Banana cake is really delicious and it is also a good recipe to make your kids enjoy bananas if they don't have it otherwise.