Masaba Gupta is perhaps the most celebrated fashion designer in the Indian subcontinent. Hence when she puts out a face to grandstand her collection, it will undoubtedly acquire everybody's attention. And there was something astoundingly alluring about her most recent work and it was the face wearing it. Sobia Ameen, the Bangladeshi model, is all the rage, because of her awe-inspiring presence in the most recent Masaba campaign. The model has grabbed the subcontinent's attention and like how!
In this exclusive chat with HZ, we will take you inside the world of Sobia which is just about as captivating as the woman.
On Working With Masaba Gupta
On a boring afternoon, I was giving an interview for a local newspaper where I was asked the same old boring questions about cakes when I got a call from @toral_parekh17 asking me if she could talk to me. I was taken aback because she had never called me before and it made me super anxious (I hate calls); not because she was intimidating, but because it sounded like she meant serious business, and she did.
She called me to tell me that Masaba Gupta wanted me to model for her new line. For a second I thought I was dreaming considering I was almost asleep from the interview I was giving, but then I realised she left me a message asking for my measurements, so that's when I knew it was real.
View this post on Instagram
It took us four months to execute everything because of the pandemic. However, once the trackees reached me, I couldn't wait any longer. The dog print had me swooning and I was sure it was going to be my new staple for everyday wear!
I kept this information to myself so long that every time someone told me how good I looked in my @houseofmasaba lehenga, I would panic about revealing what was to come. I am so happy that everything worked out in the end, and that we could all pull it off across borders during a freaking pandemic!
Grateful to every single person who was a part of this crazy adventure. Here's to more! 🥂

Shooting Amidst The Pandemic
I usually end up shooting at home anyway. I am extremely lucky to have lush green space that works as a great outdoor set so I wasn't too worried about the location but my dates to shoot were right after a strict lockdown for the country had ended. The team that was allowed to come in contact with me physically during the shoot were all close friends so I was sure about the safety, everyone was double-masked and maintained all the protocols. I'm very specific so I actually edited the pictures first before sending them to the editor.
Pre-Shoot Jitters
There were so many pre-shoot jitters, like I mentioned, it took us 4 months to execute it all. I was so nervous about something going wrong. I knew this was my debut outside Bangladesh and I kept it a secret because I really didn't want it to be hyped up before it was already shot. There were so many setbacks that it was getting really frustrating but in the end, it all worked out!
You May Also Like: Masaba Gupta On Her Fear Of Being Mediocre And More

A Wishlist That's Straight Out Of A Dream!
I do sure have a wishlist of designers I want to collaborate with. So many, in no particular order Sabyasachi, Anamika Khanna, Rahul Mishra, Shivan & Narresh, Payal Singhal, Papa don't preach by Shubika, Amit Aggarwal, Anita Dongre and the list goes on.
We aren't amused!!
Body Issues Since There's A 'Defined' Ideal Beauty
I have always been on the heavier side and I was darker skinned when I was growing up because I was on the swim team throughout my school life which meant at least 3 hours in the sun.
I was often given weight loss and skin whitening tips like every other brown woman out there. Bullied, shamed, harassed just to name a few. From an early age, I had the tendency to really look at the finer details, it could be the lack of melanin on a specific part of the body making the hair grow out white or a birthmark, basically, anything that made the person stand out (in most cases they were things they were bullied for).
So while I understood that the standard of beauty was always thin, fair-skinned, tall for women, I had always chosen to ignore it. I think it was definitely influenced by the art that I would see as a child, artists would draw women in all forms and I always found that is what beauty meant to me.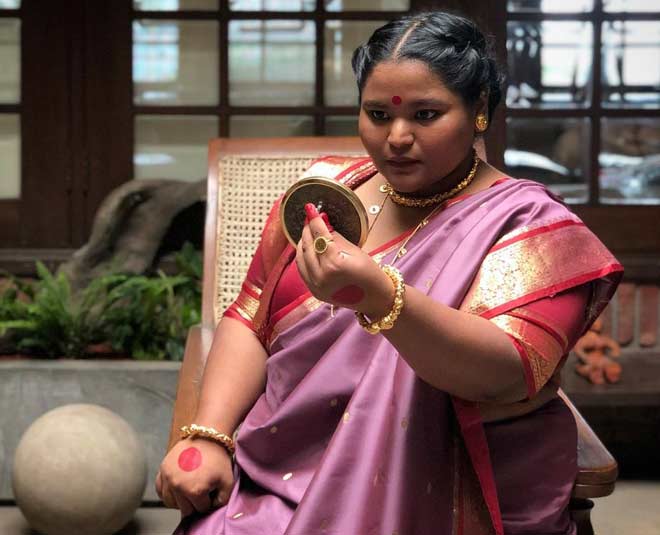 Forever a Confident Woman Or The Journey No One Knows
It was my time away from home while I was studying architecture in Sydney, when I look back I realise it was because I had an incredibly strong tribe of women who helped me heal from the trauma I grew up with. I learned to value myself and look after myself better-to feel worthy. I think I was always stubborn enough to get my point across but I wouldn't say I was always confident and carefree- I am still learning to be those two things.
You May Also Like: I'm Varshita Thatavarthi, The Sabyasachi Model Who is Punching Beauty Stereotypes in the Belly
The "Unconventional Model" In A Land Of Only Fair Is Lovely
To be fair, I had only worked in Bangladesh where I am in no way conventional. It is the same or even worse towards dark skin here. I honestly never had a problem accepting my skin colour past the age of 8 or 9 maybe. I was bullied for it at a very early age by my extended family and in school, but my mother was always very strong and affirmative about not making me feel any less about my worth based on my skin color. I'm sure she had faced the same discrimination- it has been passed on for generations but I was more concerned about how my body would be criticised when I initially started.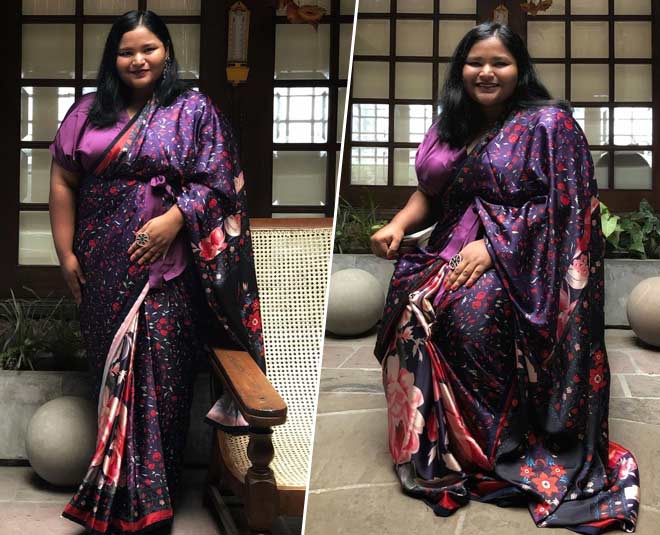 The Strong Demeanour We Are In Awe Of
I think people know I am very strong about my stance and I would just refuse to work with people who make me feel uncomfortable or unaccepted, I don't need them if they think I'm beneath them.
Dancing Is A Great Therapy
I have always been inclined towards art, whether it is visual, performative, or musical. My current obsession is Bharatanatyam, I started around November last year and I haven't looked back. It has helped me be more disciplined and know my body better. It has definitely helped me cope with the pandemic and what a beautiful (but painful) dance form to learn.
Positivity Even In The Face Of Challenges
There are too many songs and books to choose from but "This too shall pass" helps me get through my worst days.
In case you would like to read more about Sobia Ameen, please do reach out to us.
For more such inspiring stories, keep reading HerZindagi.