We have to give beauty advertisements due credit for building unrealistic beauty standards. Making promises to give you fair, glowing, whiter, lighter-toned skin is not just their way to market their products but also to set stereotypes for Indian skin tones.
These stereotypes are so deep-rooted that there comes a time that you may feel like just another shade on the card they are trying to sell.
Few months back, the Black Lives Matter movement changed things for real. It was more like a wake-up call for many of us who didn't realise that the idea of fair skin had been hammered into our minds. What was next? Many there were many protests against racial discrimination all over the world and they soon reached these 'fairness' selling brands too.
HUL faced a lot of backlash on social media during the protests against racial discrimination a few months back. The brand decided to make a move by changing their name. So, the brand dropped the word 'fair' from its product 'Fair And Lovely' and renamed it as 'Glow And Lovely'.
While a lot of people came out in support of the brand for making such a move after decades of selling the product, many others felt that the rebranding made no difference to the product.
The brand was quick to release a new TVC by changing the name on the bottle. Now the brand has shared its first campaign as 'Glow and Lovely'. Have a look here:
View this post on Instagram
'Glow And Lovely' New Lyrics
Here are the campaign's new lyrics:
Lyrics:
Rok ke dikha
Yeah! Cmon!
Naya daur, Nayi pehchaan
Bane kaam se mera naam. Dee MC.
Namumkin me naam
Bane kaam se pehchaan
Yaha ziddi hai josh
Chaahe saamne toofaan
Kahani meri bohot khaas
Manzil jo dur lage bohot paas
Mera glow
Mera glow meri pehchaan
Mere rang ka na socho
Pure ho iraade khudse yeh vaadaa,
Mere saath me aap ho toh
Saara desh
Bolega meri bhaasha, mere
Glow ko na roko
Himmat se ladu main
Lage faasla yeh asaan
Mere glow ko na roko
Chehre, ke piche chupa kya hai raaz
Aakhir main, toh hu main, sirf ek insaan
Syaahi, ruke na, tode har lagaam
Khule pankh, udne ko, upar asmaan
Naqab dhake par chale yeh zubaan
Log jo toke toh khudko sambhaal
Rang anarth iss baat ko to dekh
Har rag me daude jo uska rang toh ek
Mera glow
Mera glow meri pehchaan
Mere rang ka na socho
Pure ho iraade khudse yeh vaada
Mere saath main aap ho toh
Saara desh
Bolega meri bhaasha
Mere glow ko na roko
Himmat se ladu me lage faasla yeh asaan
Mere glow ko na roko
Yeah…na roko.
Don't Miss: Matrimonial Website Face Backlash, Takes Down Bride's Skin Tone Selection Option
Why No Dark Skinned Girls?
The whole idea behind the brand receiving the backlash earlier was that it focused on making dark-skinned women fairer. The brand never said that a dark skinned girl can look beautiful or natural glow. Basically, it celebrated beauty but only of those with fair skin. With this new campaign, many were expecting to be more inclusive.
In the new AD, we can see dusky girls but netizens are curious to know did the brand not take dark skinned girls for it. A user wrote, "So now it's fair girls and "dusky" (Light brown) girls being represented. I still don't see dark girls here? Reminder: India has a lot of them and they're just as beautiful and capable."
Many Calling It Better Than The Last AD
Many social media users are liking the new track and enjoying it. One user wrote, "I'm soooo loving this add.... 10000 times better now❤️."
Don't Miss: Abhay Deol Takes Down Top Beauty Brands For Selling Fairness Creams, Celebs Support!
Another one wrote, "AMAZING 👏🏽 Thank you bringing in more inclusivity in your brand, the right step towards making up the damage tht had been done!."
Is The New AD Making Any Difference?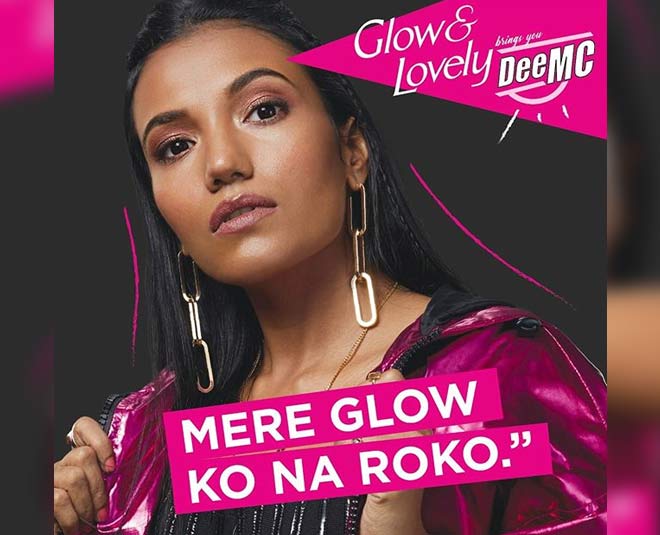 Well, if you read the new bottle it says, 'Fair And Lovely is now Glow And Lovely'. We wonder why the brand didn't drop the former name completely and made it a part of the new packaging and that's what everyone on social media is eager to know.
Do you think this new campaign will change the way people have been looking at the product for so many decades now? Share your thoughts with us. For more such stories, stay tuned.