While the world is already facing pandemic due to the novel coronavirus, all of us should stay way more cautious in order to not catch any other disease. However, given the current situation, wherein the air quality is dropping to severe, chances of suffering from ailments like pneumonia is likely to increase.
Also, there is a direct connection between both of these diseases. We know that COVID-19 19 belongs to the coronavirus family, and it also includes the SARS virus (Severe Acute Respiratory Syndrome) and MERS (Middle East Respiratory Symptoms) virus. This means that the deadly disease affects the lungs and further causes death due to pneumonia.
That's why everyone, but especially people with pre-lung conditions are advised to stay home and look after themselves. However, if you experience subtle symptoms such as coughing, fever sweating or chills, shortness of breath, chest pain, fatigue, loss of appetite, nausea, etc firstly consult your doctor. And meanwhile, you can also try some of the home remedies suggested by Dr Piyush Goel, Senior Consultant- Pulmonary and Critical Care, Columbia Asia Hospital, Palam Vihar, Gurgaon.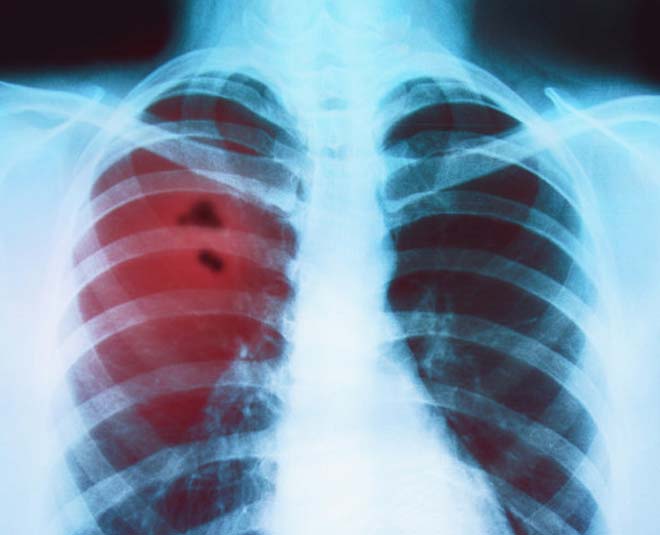 Salt Water Gargle
Our throat really happens to suffer during the cold weather. The condition worsens when there is pollution added to it. To provide comfort to your throat and to put yourself at ease, you can try saltwater gargle. It is one of the most effective and very easy home remedies to do. It can ease a sore throat, throat pain and constant cough caused by pneumonia.
Steam
During cold and cough only ingesting hot food can not give you utter comfort. You might need something extra, such as this therapy, wherein you compress a towel after soaking it in lukewarm water. You should compress the towel on your forehead for maximum comfort. This can help ease the discomfort caused by fever.
Homemade Herbal Tea
You must ingest foods known to beat the signs and symptoms of a cold. If you can't have them directly, the easiest and the most calming thing to do is preparing homemade herbal tea. Made using ginger-tulsi, or ginger-honey-lemon, the hot drinks can be very wholesome in controlling cough and congestion. Other than providing relief to respiratory organ, these teas can also aid weight loss and boost immunity.
Drink Fluids
No matter what, our body must always remain hydrated to fight external bacteria and viruses and to maintain the proper body function. Drink at least 8 cups of water or any other fluid at room temperature every day to thin mucous. It will become way easier thereafter to release it mucous and you won't face much difficulty and pain in the lungs (signs of unhealthy lungs).
Don't Miss: 5 Nutrients That Are A Must-Have For Women
Vegetable Or Chicken Soup
While the body is vulnerable you just don't want comfort in the throat, but also nutrition to back the organs to function properly. One of your best options is soup packed with robust veggies or wholesome chicken. Especially if you are experiencing chills, take hot water or other warm fluids, or vegetable or chicken soup (weight loss chicken recipe).
If you liked this article, do comment on our Facebook page. Stay tuned to HerZindagi to read more such stories.
Image Courtesy: Freepik