While we cherish most of the social media challenges, the latest salt challenge that is going viral among the Tik Tok users is dangerous and can take a toll on health. What is it? The participants of the salt challenge are supposed to consume oodles of salt. The video of people pouring a handful of salt directly into their mouths is surfacing all over the video-sharing platform. The rules or condition of winning this challenge has not been made clear, but Tik Tokers are seen first eating copious amounts of salt and then trying not to spill it out. the maker of this bizarre challenge garnered around 13,000 likes and some 200 comments.
Such challenges can have serious repercussions according to a few health experts. Her Zindagi team showed the viral video to Motherland Hospital's Dietician, Anuradha Bhattacharya after which she told, "such action can cause vomiting, nausea and in some cases, it might also turn fatal. The amount of salt eaten directly affects the blood pressure and if consumed in large amounts may cause the brain to swell up against the inside of the skull. Excessive eating of salt may lead to a sudden rise in blood pressure putting a strain on the heart, arteries, kidneys, and brain."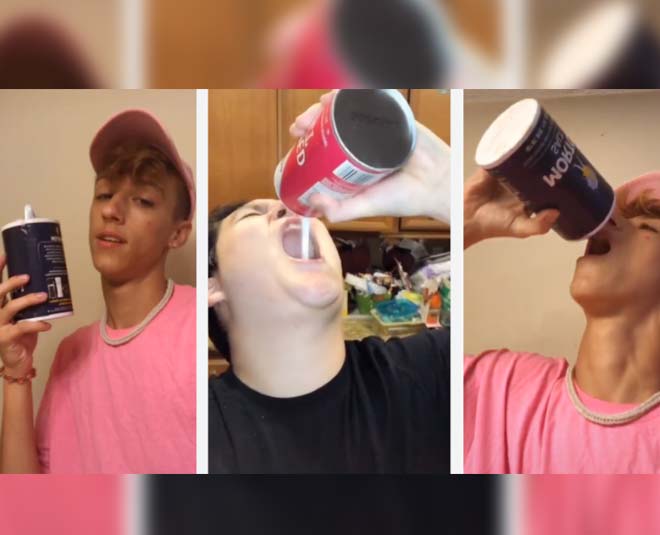 "In several cases, it might also cause heart attacks, strokes, coma, dementia and kidney failure. In females, it hampers their period cycle. Especially in the teenage years if a child absorbs this much amount of salt they may experience bone and back pain, swelling and puffiness in the lower region of the body, dullness, and rashes on the skin and might reduce calcium absorption in the body. It is suggested that a person should only consume 1.5gm to 2gm per day," she added.
Don't Miss: Then And Now: Jannat Zubair AKA Phulwa Is Now A Tik Tok Star, See Transformation Pics
This isn't the first dangerous food challenge that has become popular among people. Back in 2012, a challenge called the 'Cinnamon Challenge' become famous on YouTube. Reportedly, thousands of people including a few celebrities also took that challenge. According to the dare, the participant was to swallow a tablespoon of cinnamon. He or she was not allowed to gulp down the spice with the help of any liquid.
Don't Miss: Tik Tok Star Mrunal Panchal On Making It Big On Social Media, Upcoming Projects And More
A few other challenges such as taking vodka shots and other alcohol are common among peers. But these are not as dangerous as this salt challenge. Even the founder of fitness and well-being centre, Srauta expressed the same thoughts. "If you consume too much salt it can cause serious long-term health implications like dehydration, edema (Swelling in hands, arms, feet, ankles, and legs) and high blood pressure. The more salt your body absorbs means more blood coursing through veins and arteries causing them to stiffen, putting a lot of pressure on the kidneys to filter. Every time you urinate, your body loses calcium and minerals weakening bones and increasing the chances of osteoporosis."
Image Courtesy: Gulf Today, Parentology