We can't thank social media enough for making us connect to some amazing digital creators. Before the social media explosion, who knew social media content will have such a big impact on our lives. Knowing everyone is going digital, creating content online, you can imagine the struggle one faces to make it big. However, there are creators who exactly know how to take over the digital market and one such influencer is Mrunal Panchal.
Mrunal Panchal has managed to make a mark in the digital world with her content in a short span. From giving you in-depth make-up tutorials to motivational content to vines, she has done it all and has successfully garnered millions of views on her videos. You can't call yourself a social media fanatic if you haven't been through her amazing content. Super active on all her social media channels, Mrunal fairly knows how to keep her followers engaged.
We had a quick chat with Mrunal Panchal around her Tik Tok journey, life on social media and a lot more. Read on.
Excerpts
Tik Tok is a very competitive social media space, it keeps you on your toes. How do you deal with it?
Yes, it is a very competitive platform, but I always make sure that I post new innovative content every day on various things, and make sure that people love that. Though it is hard to post daily on different platforms and stay active, still I manage to do so.
How did you become a Tik Tok sensation overnight? Share your journey.
It was on musical.ly back then and it was very random, I used to make and post 20 videos a day and people started noticing me. Gradually, they started admiring me. Today, where I have reached and achieved is all because of my audience. Prior to this, I was studying medicine and I left my college to follow my passion because I knew this is something I love to do and I believe in work that you are passionate about. My parents were completely against this but I managed and I believed in myself. Initially, it was my sister who stood by my side always, fought with my mother and made sure I never lose hope and stay motivated.
How do you handle social media haters?
View this post on Instagram
Hate is very usual when you are in a certain position where it takes a lot of hard work to reach, you cannot change anyone's opinion against you. I get hate comments for my skin, hair color, makeup everything I do, but it's okay, I ignore such things, I always make sure that I'm surrounded with positive things and people in my life.
A lot of women have managed to build their identity with the help of this app, especially housewives. What message/tips would you like to send across for them?
I am so happy to see them here on Tiktok because it's very rare to see housewives on this platform, but they are killing it already! I will suggest them to continue this because each woman should do whatever they love and want to do. So ladies, Don't stop!
Don't Miss: Then And Now: Jannat Zubair AKA Phulwa Is Now A Tik Tok Star, See Transformation Pics
Being a social media influencer, how do you think we as a society can build a gender-equal world?
I wouldn't call myself an influencer because I am not the right person to tell anyone to do something but on a society note, but we need to support each other no matter what type of work we do, break the gender norms and create a world where women should be respected equally as men are and shouldn't be judged on work they do.
As I make TikTok videos and makeup videos on youtube, I get hate from so many people out there, saying "kaisi hai ? yeh kuch kaam waam nai hai kya !!" and a lot of such hate comments. Well, this is my job and I love doing this. People should open up their minds and keep a positive opinion for everyone, it takes a lot to work this hard and get famous amongst people.
Don't Miss: Aashika Bhatia Who Played Salman Khan's Sister In Prem Ratan Dhan Payo Is Now A Tik Tok Star, See Transformation Pics
What are the cons of being active on social media all the time and how do you deal with them?
Being active is the only key to maintain the social life on such platforms likes - Instagram, TikTok, YouTube, and Snapchat! Though it's very hard to stay active on every platform because there are a lot of social media competitors around. To maintain a position and to go ahead in this you got to be multiplayer. So, there are no cons as such for me to stay active because that's my work and I love doing it for people who love watching me socially.
As a popular personality on social media, how do you plan to contribute to society?
@mrunalpanchal

Last part ❤️ ##makeup

♬ original sound - Mrunal Panchal
By teaching makeup to my female followings by makeup videos I post on Tiktok and YouTube channel. Also, I make concept videos that convey a message regarding relationships, society, and about the world, anything which has a hidden message behind.
What message would you like to share this women's day?
A woman cannot be easily defined - She is beautiful, elegant, a bit controlled by the patriarchal society yet very strong. Every woman is one of their kind, and each one is radiant in a special and unique way. To all the women out there, We are sisters. Don't let anyone put any hurdle to your work or demotivate you with their hatred. Just carry on in making the world a better place to live. Because without you the world is incomplete.
A lot of Tik Tokers have managed to bag big projects with their popularity. Is there something similar in your kitty?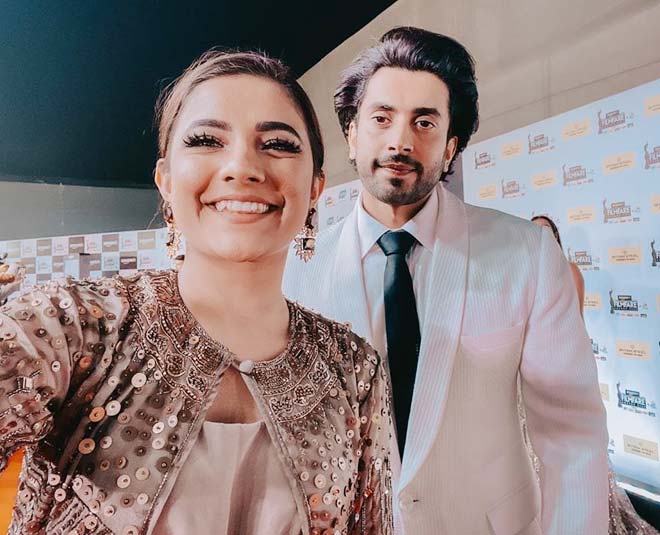 Yes, I've recently collaborated with my favorite makeup brand which is Too Faced, I went to LA and represented India, and did 3 music videos. I met film stars and collaborated with a few famous faces, upcoming projects are also there but I can't reveal.