Get Your Daily Dose Of Vitamin D Like Shilpa Shetty With A Sunbath, Read Benefits
Our body produces vitamin D when it is exposed to sunlight.
Vitamin D is essential for multiple reasons. It helps keep a lot of diseases and health conditions at bay, boosts your bone and teeth health among other benefits. It is crucial to get our daily dose of vitamins to stay healthy.
Recently, Bollywood actress Shilpa Shetty Kundra with an Instagram post shared how she takes her much-needed dose of vitamin D. While she was shooting for her movie, Sukhee, she took some time off and enjoyed a sunbath on the terrace. She captioned her post, "Sunday Sunbathing scenes 😋🧘🏻♀️😍 Got some much-needed Vit D before I donned #Sukhee on for the day😉 (Don't miss the roof!🤣) #Sunday #morningritual #peace #sunbathing #sundayvibes #Shootdiaries".
We spoke to Dr. Mukesh SinghPachahara, Senior Resident (medicine), Delhi and he shared that sitting under sunlight early morning is the best way to get vitamin D.
Benefits Of Sunbathing
Sunbathing Improves Immunity
Do you know, sunbathing is an old method of treating autoimmune diseases? Sunbathing everyday helps you boost your body's immune system.
Sunbathing Helps You Relax
Soaking in the sunlight for a few minutes everyday can help you relax. It calms your muscles and also boosts the cognitive development of the brain.
Sunbathing Improves Bone Health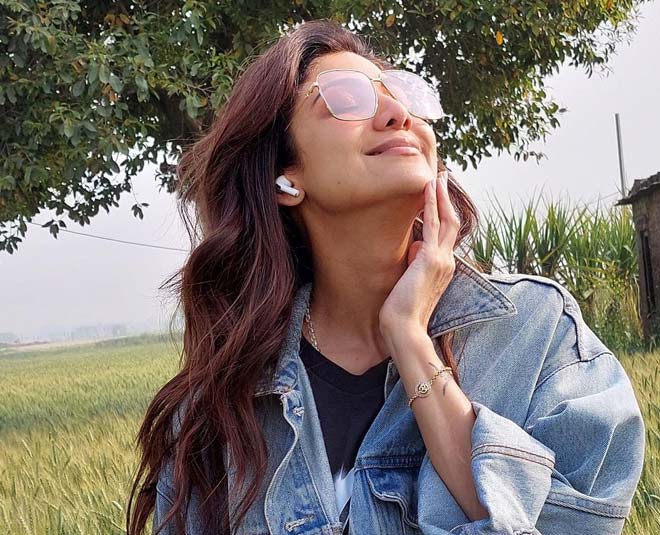 Vitamin D plays a key role when it comes to the health of your bones. Taking a sunbath increases the absorption of calcium in the body and makes your bones stronger.
Sunbathing Treats Insomnia
If you have been suffering from insomnia then you should try sunbathing. Bathing in the sun will improve the production of melatonin in the body which will further help you improve your sleep pattern.
Sunbathing Lowers Risk Of Preterm Labour
Expecting mothers should sunbath for a few minutes everyday. Vitamin D will protect them against preterm labour and other infections which are associated with birth.
Don't Miss: How To Have A Vitamin D Rich Diet?
Sunbathing Reduces Depression
When you soak the sun, the sunlight triggers the brain to release a hormone called serotonin which boosts your mood and makes you feel calm.
Other Ways Of Fueling Your Body With Vitamin D
Not everyone has the time to sit out in the sun and soak in the sunlight. A lot of us spend more time indoors which is why our body isn't exposed to sunlight and it doesn't get vitamin D.
Vitamin D Rich Foods
Consuming foods which are rich in vitamin D on a daily basis can help you fuel your body the essential nutrient. Some vitamin D rich foods are -
Egg yolks
Mushrooms
Cereal and oatmeal
Fish
Take Vitamin D Supplements
The expert further shared that one can take vitamin D supplements to ensure they get a good dose of the vitamin. He further shared that vitamin D sachets are easily available and can be consumed with a glass of milk once weekly. However, one should consult their doctor first before making it a part of their routine.
Don't Miss: 5 Reasons Why Your Body Needs Vitamin D Right Away
Look For Vitamin D Deficiency Causes
Lastly, the expert suggested looking out for other possible causes with consultation if vitamin D in the body is still low.
Do you have any other questions related to vitamin D? If yes, write to us on our Facebook page and we will get them answered for you by our expert. For more such stories, stay tuned!