Self-care is the latest discipline today. It's what you do on a regular, weekly, and monthly basis. It's taking care of yourself in a way that doesn't need you to "indulge" in order to regain your equilibrium. Self-care today means making a pledge to maintain a safe and balanced lifestyle on a daily basis.
Dr Suhasini Inamdar, Consultant Obstetrician & Gynaecologist, Motherhood Hospitals, Indiranagar, Bengaluru, told HerZindagi that "Gynaecological tests are one of the most effective ways for women to get preventive health screenings and education. While cervical cancer screening has improved in recent years, and many women now only need to be screened every three to five years, you should always see your gynaecologist once a year to ensure your overall gynaecologic health. Women's health care providers, known as gynaecologists, are qualified to care for women from childhood to old age and to address their changing health care needs."
Dr. Inamdar explains why these screenings are important and what all should women must get checked on a regular basis.
What GYN Screenings To Have On A Regular Basis?
Depending on a woman's age, personal risk factors, and family background, different forms and frequencies of recommended screenings are recommended.
Screenings Recommended
Gonorrhoea
If left untreated, chlamydia and gonorrhoea may cause serious complications such as pelvic inflammatory disease, infertility, and chronic pain. For sexually active women under the age of 25, annual testing is recommended. If you have multiple partners, a new wife, are concerned about radiation or have recently been diagnosed with another STI, you should get tested.
HIV
HIV testing should be performed at least once in a person's lifetime. Your provider, on the other hand, should search for risk factors that could necessitate rep every year. Risk factors can be used to screen for other STIs such as syphilis, trichomonas, herpes simplex virus, and hepatitis.
Hepatitis C Testing
This one-time test is prescribed for women who were born between 1945 and 1965 and are unsure whether or not they are infected.
Pap Smear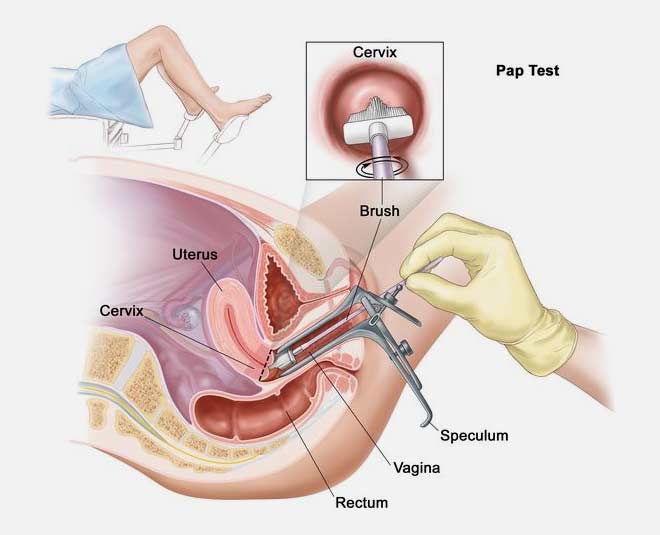 In women aged 21 to 29, this cervical cancer test should be done every three years. Co-testing of Pap smear and human papillomavirus (HPV) is recommended every 5 years for women aged 30 and up. Beginning at the age of 20, a comprehensive breast exam by a health care professional is recommended every 1 to 3 years. If a woman has taken HPV vaccination, then no need to go for pap smear n HPV.
Don't Miss: 10 Ways To Boost Fertility Adviced By Gynecologist
Mammography
It is a diagnostic imaging examination that searches for irregularities in the breast that may suggest breast cancer. In younger women, the test is less sensitive, and they are more likely to have false positives or overdiagnosis. Until starting mammogram screening, women between the ages of 40 and 49 can speak to their doctor about the benefits and risks.
Don't Miss: Mammography & Pap Test: Everything You Must Know, Expert Explains
All women over the age of 50 should have a mammogram every 1 to 2 years. Bone density testing is recommended for all women over the age of 65, as well as postmenopausal women under 65 who are at risk for bone fractures.
Diabetic Monitoring & Evaluation Of Lipid (Cholesterol) Profiles
A blood test will tell you if your blood sugar and cholesterol levels are normal or need to be addressed. Your physician should prescribe this on a regular basis.
Take care of yourselves ladies and stay tuned to HerZindagi for more on your health and wellness with expert inputs.