5 Healthy Juices And Smoothies Ideal To Beat The Summer Heat
Orange juice and mango smoothie are indeed the most saught after summer drinks that leave you feeling energised and refreshed!
With the arrival of summer, we consider a plethora of methods to combat the heat and take a chill pill. Despite the unbearable heat, we nonetheless enjoy the summer to the utmost especially due to frozen desserts that satisfy our insatiable sweet desire. Ask anyone what they look forward to the most during the summer, and the majority would say food in general, and frozen treats in particular. They are, however, high in sugar, which we all know is extremely harmful to our health.
Have you observed anything? In a couple of days, our dietary choices have evolved dramatically - we no longer favour piping hot beverages and now prefer all things cold and comfortable. Summer is a fantastic time to experiment with beverages. You can construct a variety of coolers with seasonal fruits and vegetables such as mangoes, lemon, and cucumbers that will not only satisfy your thirst but also provide an instant rush of energy.
Shakes and smoothies are very popular throughout the summer. Smoothie is a delicious yoghurt or milk-based concoction that is combined with your favourite fruits and vegetables. If you are a vegan, there are vegan options such as almond milk and soy milk. Some are not only delicious, but they are also healthy. Here are 5 healthy juices and smoothies that are ideal to beat the summer heat.
Orange Juice
Well, summers call for oranges and lemons drinks. All the citrus fruits are rich in Vitamin C and these drinks can actually help you feel energised and refreshed even amidst the peak summer heat. Making orange juice is extremely simple and you can make it in less than fifteen minutes. In fact, orange juice is not just good for boosting immunity but also is good for your skin. This is one of the most refreshing summer drinks and you ought to have it on days you feel all enervated by the summer heat.
Watermelon Juice
Watermelon juice works wonders to provide hydration to your body. After having a glass of watermelon juice, you are bound to feel rejuvenated in no time. Watermelon is rich in Vitamin A, Vitamin C and also happens to be rich in water content. During summers, being well hydrated is a must. Don't go for the packaged bottle of watermelon juice. Opt for fresh watermelon juice from the local vendor to get the most nutrients. This drink is extremely healthy and tasty. In fact, even if you wish to lose some weight then watermelon juice can be of much help.
Don't Miss:6 Alcoholic Drinks And Their Health Benefits
Mango Smoothie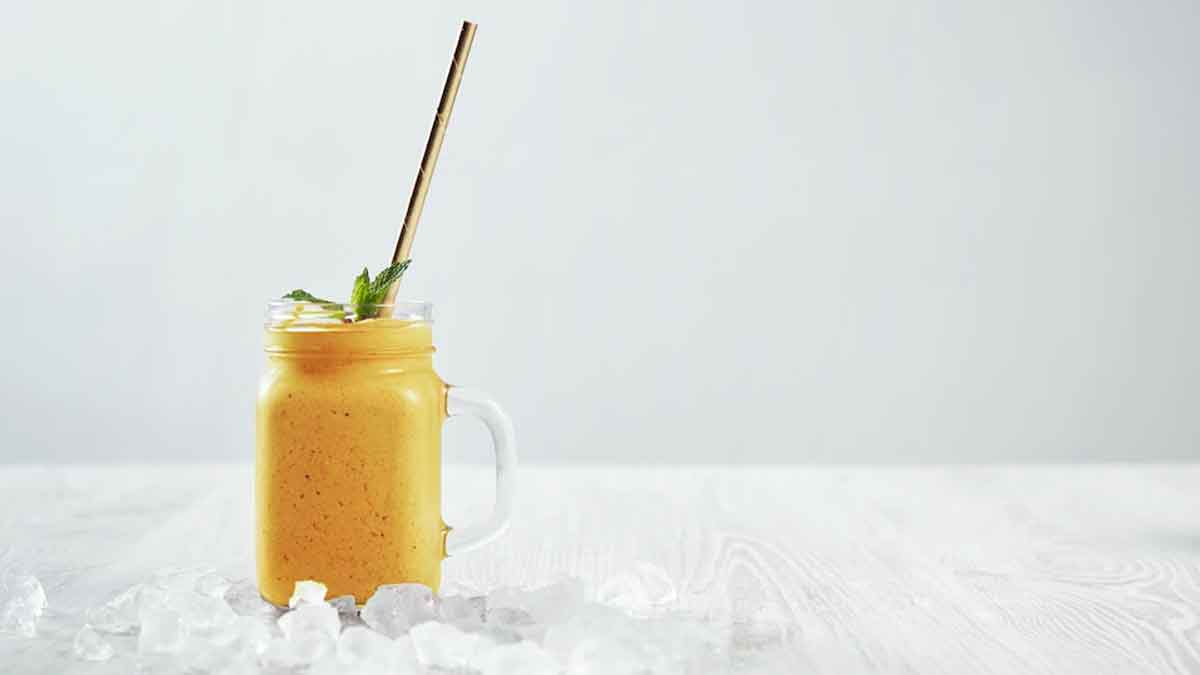 Didn't you see this coming? Summers aren't complete unless they're brimming with mangoes! The delicious cooler produced with the nutrients of mango pulp, milk, and yoghurt will make you smile from ear to ear. Mango smoothies are extremely tasty and you can even serve this drink to your guests during the summer season. In fact, you can even include mango smoothie as your breakfast option.
Don't Miss:5 Easy Infused-Water Drinks To Kickstart Your Day This Summer!
Strawberry Smoothie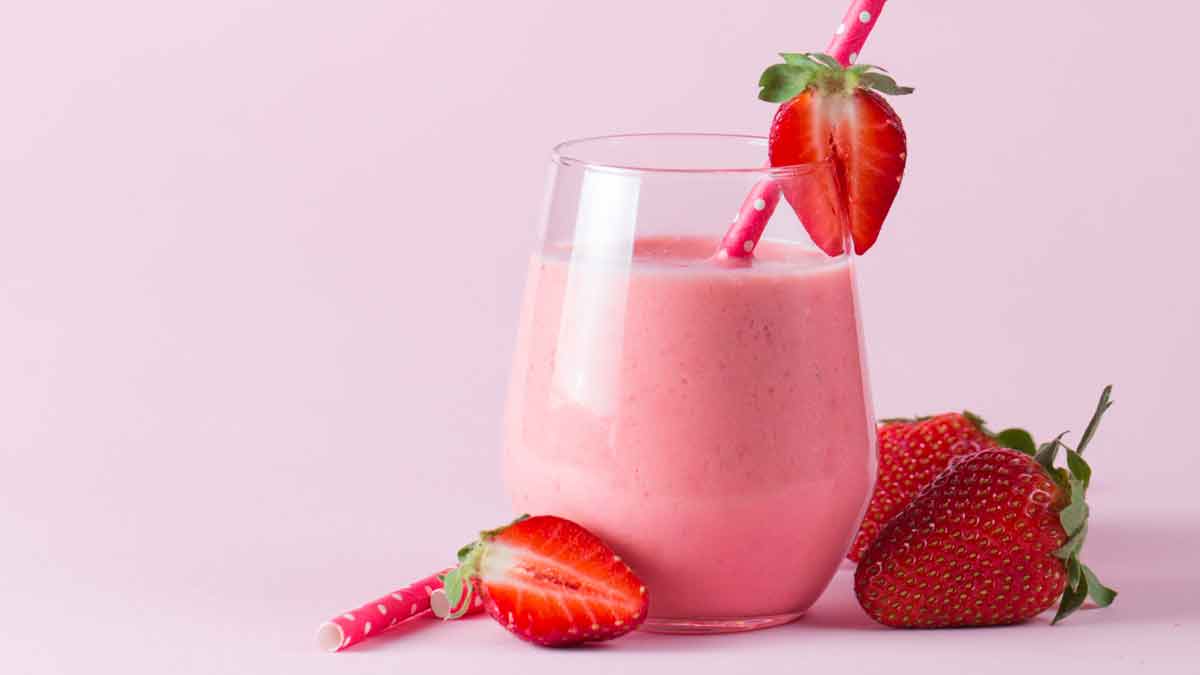 Strawberries are high in fibre, which aids in weight loss. A bowl of strawberries provides a lot of fibre to your gut. It keeps your tummy full for an extended period of time. This keeps you from overeating and ingesting additional calories. Strawberry smoothies are not just tasty but also highly nutritious. It can even aid your weight loss journey. You can mix other fruits such as blueberry to make it all the more nutritious and healthful.
If you wish to share any tasty health drink recipes with us, then do let us know by commenting on our Facebook and Instagram page.
Stay tuned to HerZindagi to read more such stories!