We commonly use ginger or adrak in our kitchens for its amazing aroma, flavour, and digestive properties. Ginger is a key ingredient in different preparations. From preparing ginger tea to adding ginger in the preparation of curries, we use ginger almost on an everyday basis. Many of us don't know the benefits of consuming ginger or adrak regularly, it has some amazing benefits for our health. If you are someone who doesn't really add ginger to their curries or tea then an easy way of consuming it is in the form of water. Here is how you can make ginger water at home.
How To Make Ginger Water?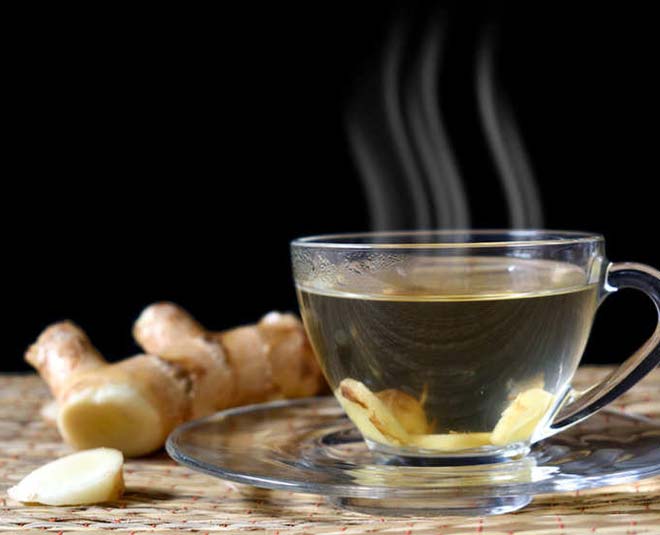 Take a part of the ginger root and grate it. Now take a pan and add 2 cups of water. Add the grated ginger. Strain the water and drink it. You can have it cold or hot, the way you like it. If you don't like the taste, add honey or lemon to it. You can make ginger water together and store it in your refrigerator.
Do not consume more than 3-4 grams of ginger in a day.
Benefits Of Drinking Ginger Water
1. Ginger works as a blood thinner. It helps in regulating the blood pressure level of your body. Drinking ginger water helps you in dealing with high blood pressure problems too.
2. According to a study, drinking ginger water helps in lowering your cholestrol level. Bad cholesterol puts you at risk of heart problems.
3. Do you know you start getting hunger pangs when the blood sugar level of your body goes up? This leads to overeating that further adds to your weight. Drinking ginger water helps in regulating the blood sugar level of your body that controls your hunger pangs and prevents you from consuming more calories.
4. Ginger is great for your skin and hair too. Vitamin A and C present in ginger is great for your hair. Ginger has antibacterial properties that clean your blood and keep all skin issues at bay.
5. Drinking ginger water prevents you from diabetes. It has zinc that regulates the secretion of insulin. This, drinking ginger water is helpful to keep diabetes away.
Don't Miss: Ginger Is A Magical Tool You Need For Hair Growth
6. The antioxidants present in ginger water fight the free radicals of your body and prevent them from damaging your body.
7. Drinking ginger water helps you improve your digestion. It keeps all digestive disorders like indigestion, constipation, and nausea at bay. You can add lemon juice to your ginger water if you suffer from morning sickness during pregnancy.
8. You must drink ginger water to keep yourself hydrated all day. Your body needs enough water to survive and ginger water is a great way of drinking more water.
Don't Miss: From Helping You Lose Weight To Making Your Skin Look Younger, 'Adrak' Has Some Amazing Benefits
If you are taking any medications, please consult your doctor before making it a part of your diet. In many cases, ginger may lead to side effects like gas or stomach ache.
For more health-related stories, stay tuned to HerZindagi.
Did you like this article ?