With the advent of automobiles, people seem to have forgotten healthy and easy modes of transportations. Nowadays, everyone has scooters and bikes to travel short distances and cars for longer ones. Unlike older times, when everyone from school children to the office-goers used to travel from bicycles, today people have completely ditched an easy source to stay fit and healthy. We all know regular physical activities can help protect from serious diseases. In order to find out some benefits of riding a bicycle, which is one of the best ways to reduce risk of health problems associated with a sedentary lifestyle, Hz spoke to Dr Amit Bhushan Sharma, Cardiologist, Paras Hospital Gurugram.
"Cycling ensures meeting the minimum requirements for daily physical activity when one is having with an increased workload and limited access to sport and other recreational activities. It also is an aerobic activity, which means that your heart, blood vessels, and lungs all get a workout. You will breathe deeper, perspire, and experience increased body temperature, which will improve fitness level. However, one should consult the doctor to know the right way of cycling depending upon your health conditions," said Dr Amit Bhushan. He also told us five amazing benefits of riding a bicycle on a daily basis.
Don't Miss: Consume This 2-Ingredient Weight Loss Drink Everyday To Cut Down Belly Fat
Obesity and weight control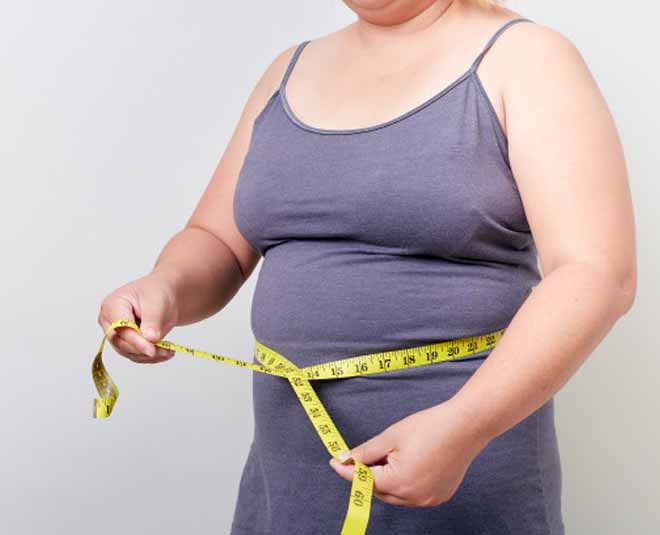 Through cycling, one can control or reduce weight. Cycling helps to raise your metabolic rate, builds muscle, and burns body fat. So, if you want to reduce weight, cycling must be combined with a healthy eating plan. It is one of the most comfortable forms of exercise and the best part is you can perform this according to your time and intensity. "Research suggests, cycling helps to burn 2,000 calories a week through exercise. Steady cycling burns about 300 calories per hour. This is how it helps you to stay lean," revealed Dr Amit.
Don't Miss: These 5 Exercises Will Make Your Muffin Tops Disappear!
Increases Flexibility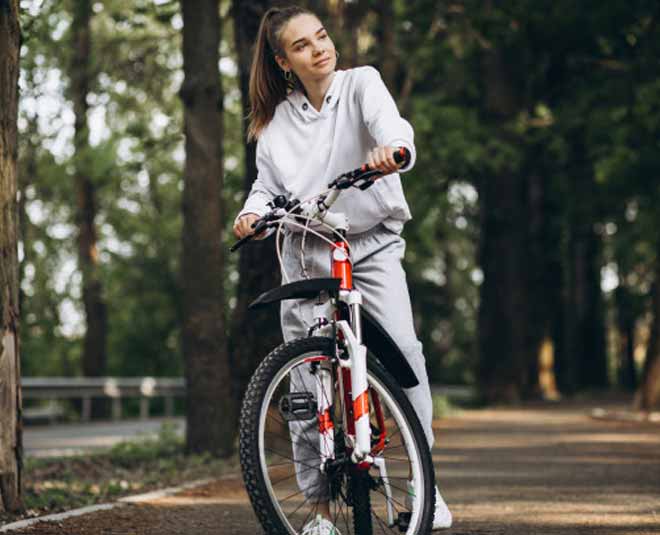 Flexibility is one of the most important aspects of staying fit and minimizing the risk of injury. If you feel your lower body remains stiff than cycling is the best option for you. From loosening quadriceps to hamstrings, and calves, cycling help maintain flexibility. Not only will being flexible make you feel light, but it will also improve your posture and balance.
Chances Of Getting Cancer Is Reduced
While there are a lot of activities that increase the risk of developing cancer, "according to various studies, regular cycling lowers the risk of cancer by 45 per cent. It has been seen that more a person is active, lower are the chances of his/her getting affected by chronic diseases, including cancer. Research has also shown that if you cycle, the chance of bowel cancer is also reduced. Some evidence suggests that regular cycling reduces the risk of breast cancer," said Dr Amit Bhushan.
Decreases Stress level
The stress hormone called cortisol in the body has been proven to be reduced gradually due to cycling. This has many benefits, starting from improving sleep to stabilising circadian rhythm. Stress is one of the most concerning health problems worldwide. It's best to choose natural options to maintain stress levels instead of going on heavy medications afterward.
Cycling Is Good For Joints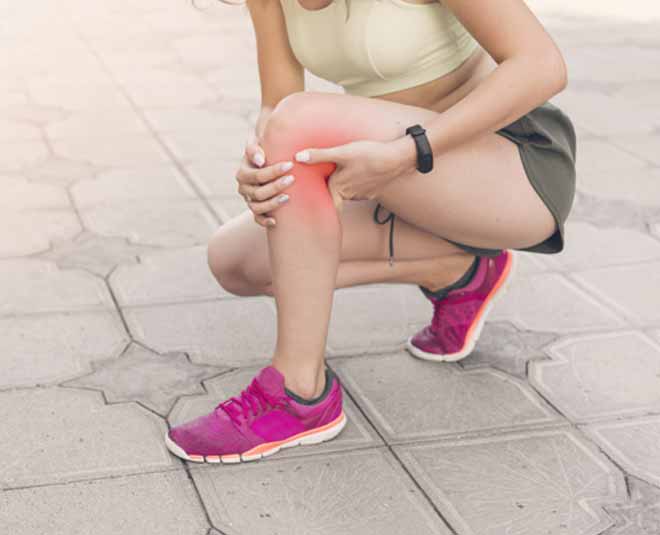 If you have back pain, arthritis, or damaged joints in the lower body, then cycling is the best form of exercise for you. Most of your body weight is supported by the seat, so it's low-impact on lower body. For some, cycling may even improve joint health. This physical activity strengthens the muscles around the joint, which helps support your knees.
Stay tuned to HerZindagi for such articles.
Did you like this article ?