The Centers for Disease Control and Prevention (CDC) has been monitoring variant B.1.617.2, also known as the delta variant, since December 2020. The delta variant was discovered in the United States earlier this year, and the Centers for Disease Control and Prevention recently declared it a cause for concern.
We talked to Dr. Santosh Kumar, Consultant Neonatologist and Pediatrician, Motherhood Hospitals about this new variant, its health effects on children, and more. Read on.
Is It Safe For Children To Hang Out In Public Again?
One big thing that parents need to figure out amid the pandemic is that if it is safe for their children to hang out in the public again. With things getting back to normal, schools are planning to re-open and this way they might be at a higher risk of getting infected.
The expert shared that the best way to protect everyone from this virus is with a vaccine. They were approved until 12 years old. In addition, the risk of vaccination far exceeds the benefits of vaccination. When more people at home are protected, it will be good for those around them, including teachers. If the rate of infection continues to increase and the number of vaccines decreases in new variants.
All You Need To Know About The Delta Variant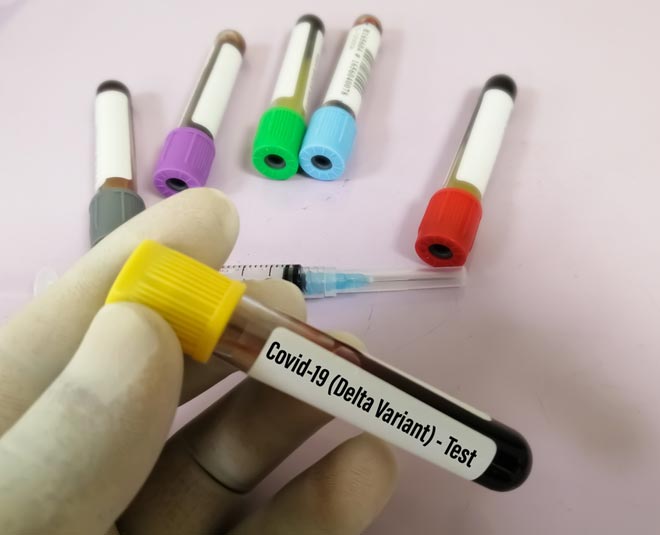 • The Delta variant is more contagious: The Delta variant is twice as contagious as previous variants.
• The unvaccinated population is the most worrying source: Although the frequency of breakthrough infections is much lower than that of unvaccinated populations, people infected with Delta variants, including fully vaccinated symptomatic breakthrough infections Those who can infect others.
• Some evidence suggests that the Delta variant may cause more severe illness in unvaccinated people than in previous strains. People infected with the Delta variant were more likely to be hospitalized than patients infected with the Alpha or original virus strains in two separate studies from Canada and Scotland.
• People who have been fully vaccinated but have a breakthrough Delta variant infection are at risk of transmitting the virus to others. On the other hand, vaccinated people seem to infect in a shorter period: compared to unvaccinated people, the former variant produces less virus in fully vaccinated infected people. On the other hand, Delta variants can be found.
Don't Miss: Expert Nutritionist Pooja Makhija Tells The Do's And Don'ts To Follow Post Covid 19 Vaccination
• The amount of virus produced by Delta breakthrough infections, like other variants, decreases faster in fully vaccinated people than in unvaccinated people. This means that fully vaccinated people are less likely to be infectious than unvaccinated people.
Are Children At Risk Of Contracting The Delta Variant Of COVID19?
• Delta variants are more contagious. It spreads more easily than the previous variants that we have seen. As of now, there is no exact number of children being infected by the variant. However, reports suggest that there has been a steady increase in COVID19 cases among children across the country.
• On the positive side, the symptoms are mostly mild: coughing, sneezing, runny nose, upset stomach, headache, and fatigue. Though the new variant hasn't led to any serious issues among children some hospitals have reported an increase in the number of hospitalizations of children due to delta mutations.
Delta Variant And Children
The previous school year was difficult for everyone. Parents must figure out how to match their workday roles with the needs of school days, and children must adapt to not having a fixed schedule or interacting with friends. This is a challenge and experience that many people want to forget. But as the new school year approaches, parents may wonder how to return to class safely.
Don't Miss: What Is The Legal Process Of Adopting Kids Orphaned Due To The Treacherous Pandemic
If your child is too young to receive the COVID19 vaccine, he or she should wear a mask and avoid high-risk situations. Although people who have been fully vaccinated are unlikely to become ill from the Delta variant, the situation is different for those who have not been vaccinated (including children).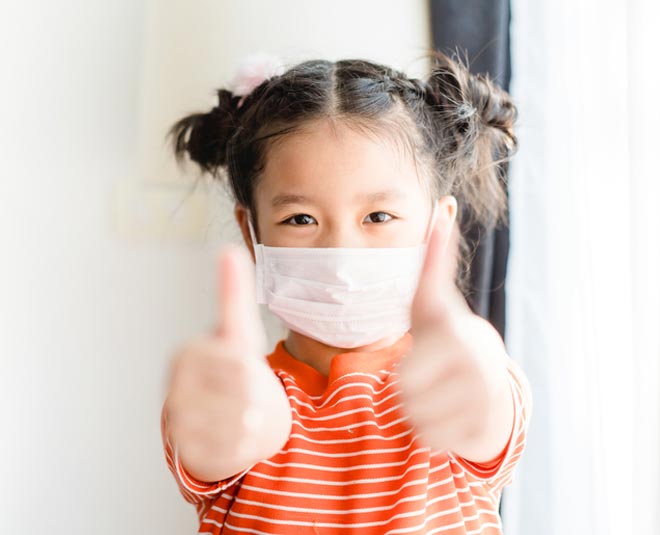 Wearing a mask is the best protection against Delta variants if your child is not old enough to be vaccinated against COVID19. Your child should adhere to the following safety guidelines, which we are all too familiar with:
• Wear a mask if you can't avoid other people who haven't been vaccinated, especially if you're indoors.
• Avoid crowds, particularly indoors.
• Wash your hands thoroughly and frequently.
We hope these expert tips help you keep your child safe from this new delta variant. If you have any more questions related to the variant, write to us on our Facebook page and we will get them answered for you. For more such health tips, stay tuned!