At 57, Nita Ambani looks super fit and healthy. Many don't know that Nita Ambani underwent her weight transformation to support her son Anant Ambani while he was trying to lose those extra kilos.
When Anant Ambani decided to lose weight and lost around 108 kg in 18 months, his mother Nita Ambani too joined him and motivated him to get fit. Do you know, Nita Ambani lost about 40 kgs in this process?
Nita Ambani On Her Weight Loss Journey
Anant Ambani was being trained by celebrity personal trainer Vinod Channa to get fit and healthy. It took 18 long months to lose all that weight and Nita Ambani had joined her son.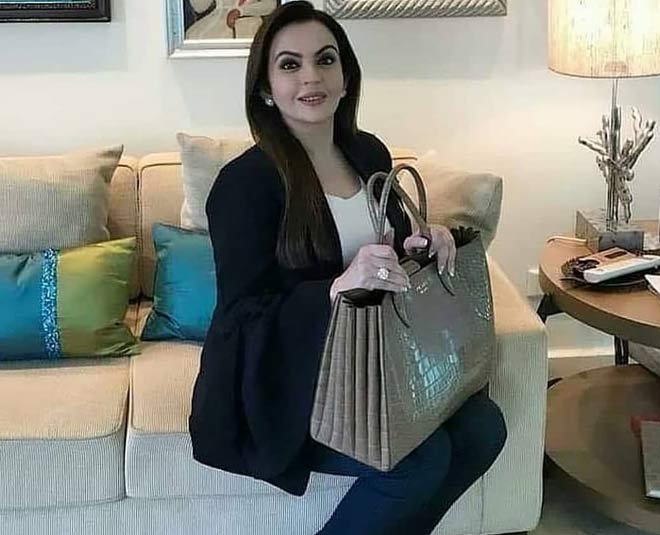 In an interview, she said, "A child does what his mother does, so I couldn't be seen eating while putting him on a diet. So I went on a diet along with Anant. Whatever he ate, I ate. Whenever he exercised, I did too. If he went for a walk, I would go along. By virtue of being his mother, I lost weight. He was my main motivation and continues to be, as we are still fighting obesity. There are so many children who have this, and mothers feel shy admitting it."
How Did Nita Ambani Lose 40 Kgs?
Nita Ambani followed a workout routine that involved different things like yoga, dancing, and swimming. Her diet included consuming a lot of fresh fruits and vegetables. However, there are two things that worked like magic on her and helped her lose all those kilos.
Beetroot Juice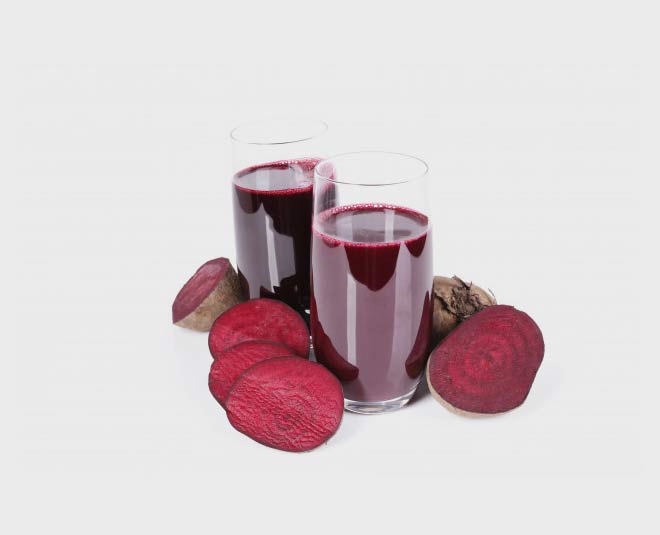 Nita Ambani's weight loss diet plan included drinking a glass of beetroot juice everyday.
Beetroot juice is a drink low in calories, perfect for people who are on a diet. This drink has no fat. Thus, this drink is a great option for weight loss. Also, it is packed with a lot of nutrients that keep you energetic all day and help you have better workouts. Consuming beetroot juice everyday helps in maintaining weight.
Read on to know some other benefits of drinking beetroot juice everyday:
1. A lot of people suffer from the issue of fatty liver. Beetroot has an antioxidant betaine present in it which is known to prevent or reduce the fatty deposits in your liver. Drinking this juice also protects your liver from toxins.
2. Beetroot juice is packed with minerals that are essential for our immune system. This juice fuels our body with iron, zinc, copper, magnesium among other minerals.
3. Drinking beetroot juice is beneficial for those suffering from the health problem of high blood pressure. This juice has nitrates that relax blood vessels and lower down the blood pressure.
Don't Miss: Nita Ambani's Dinner Menu Includes Simple And Filling Gujarati Dishes
Dancing
Nita Ambani is a trainer Bharatnatyam dancer and on various occasions, we have seen her dancing to the classical tunes.
Dancing is a really fun form of workout. For those who don't like the regular gym workout, a good dance workout can help them in losing a lot of kilos. Dancing is an easy way to lose weight if you get bored with other forms of workout.
Other than maintaining your weight, dancing has a lot of other benefits:
Dance is a great workout for those who are at risk of cardiovascular diseases.
This fun workout is an easy way to cheer people suffering from depression. It is believed that dancing can help in reducing depression symptoms.
Stress is one of the most common issues women face today. Enjoying a dance workout once in a while can help in relieving stress.
Dancing helps in reducing the stiffness of your body and improves your flexibility. This further helps in easing out the joint pains.
Well, Nita Ambani's weight loss regime is easy to follow and it has given results too. Are you going to add these two things to your weight loss routine? Share your thoughts with us! For more stories on Nita Ambani, stay tuned!