Nita Ambani is not just the wife of Asia's richest man, Mukesh Ambani. She is so much more! Nita Ambani heads Reliance Foundation, a charity that aims of rural transformation. She is the founder of Dhirubhai Ambani International School. Also, she is the co-owner of Mumbai Indians. Well, she is a businesswoman who has many roles to play. Nita Ambani is indeed one of the most talked-about influential people in the country, not only for her work, but she also grabs eyeballs for her fitness and sartorial picks.
In one of her blogs long time back, Indian columnist Shobhaa brought us an uncut version of India's most powerful woman, Nita Ambani. She had a chat with Nita Ambani for a special magazine issue and we found some really interesting stuff about Nita Ambani and Mukesh Ambani's daily life. Scroll down to know.
Nita Ambani Runs Her Own Kitchen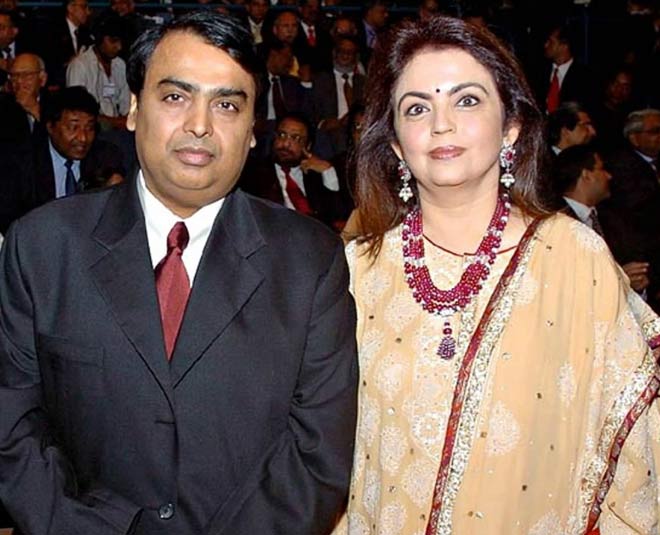 Well, if you think Nita Ambani doesn't really step in her kitchen all day, you are wrong! That's the first thing she does in the morning. Nita Ambani said, "I run my own home. I know exactly how much Rasikbhai Bhaajiwalla charges for everything." Rasikbhai is a vegetable vendor in Cuffe Parade. The Ambanis rely on him for fresh, organic, and non-toxic vegetables. Anant Ambani trusts on his veggies to feed his cows and goats. According to the blog, Rasikbhai's bill per month is around 35,000.
Don't Miss: Unseen Pics From Nita And Mukesh Ambani's Wedding In 1985
Dinner Together, Always
Nita Ambani shared that no matter how late Mukesh Ambani comes home, they have their dinner together. There are days when they have their dinner after midnight if Mukesh Ambani arrives late. Talking about their dinner menu, Nita Ambani shared that Mukesh Ambani prefers having bajra rotlas, lasoon chutney, daal and onion sabzi. Talking about herself, she shared that she prefers two gheeless theplas.
Sunday Treats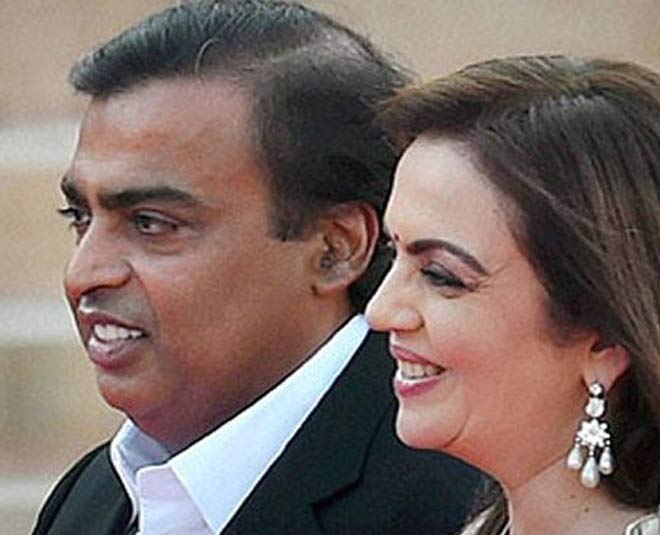 Nita Ambani shared that the two aren't foodies and its Sunday when its like a treat day with a South Indian breakfast of dosas and idlis. She further shared that even when the family is in New York, Mukesh Ambani prefers going to his favourite rasam joint.
Don't Miss: Mukesh Ambani Earns 7 Crore Every 1 Hour, Anant Ambani Worships Lord Balaji, Unknown Facts About The Ambanis
No Personal Chef Accompanies Them
A lot of you must be thinking that the Ambanis take their Gujarati chef or Maharaj everywhere they travel because they can't live without some authentic Gujju food. Well, that's not the case. Nita Ambani cleared that they don't take their personal chef anywhere, not even on the aircraft.
Their Favourite Ice Cream Joint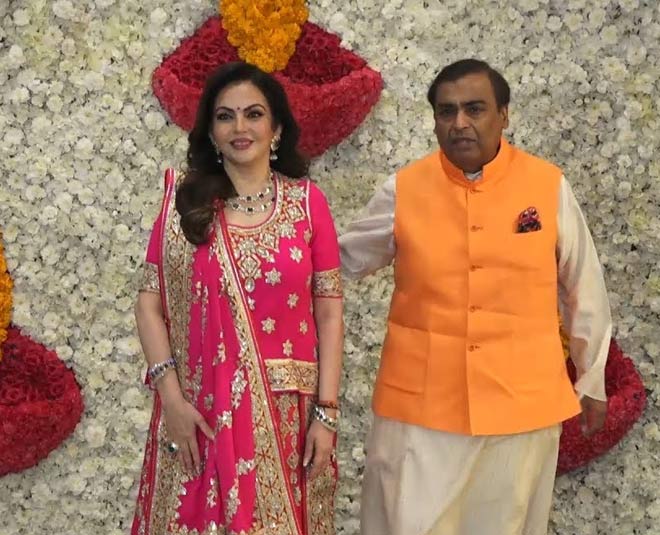 Talking of spending some chill time together, Nita Ambani shared that they go for long drives late at night to Worli Sea Face and back. These late-night drives are made special with some good music and when they are heading back home, they stop at their favourite ice cream joint, Natural.
Nita Ambani and Mukesh Ambani are one of the most powerful couples in Asia. However, billionaires, Mukesh, and Nita Ambani prefer leading a very simple life. They are parents to Isha Ambani, Akash Ambani, and Anant Ambani who too follow the footsteps of their parents. Nita Ambani once shared that they raised their children just like any middle-class parents do. In an interview she shared that she used to give her kids Rs.5 everyday to spend in the school canteen. Both the parents made their kids understand the value of money, hard work, and made them appreciate smaller things in life.
Well, Nita Ambani and Mukesh Ambani are such an inspiration. No? Share your thoughts with us! For more such stories, stay tuned!