We all know fitness is important for healthy living, especially during this current health crisis that the world is facing. We want our immune systems to stay in the best condition to fight all the external germs and bacteria. However, if due to some reasons you have been lacking the motivation to take out 15-30 minutes of your day to workout, newbie Alaya F is here to inspire you in the best way possible. She is one of the fittest and most entertaining newcomers. The actor keeps sharing fun videos on her official social media handles. Her latest post is turning out to be a source of motivation for many.
No matter if you are the one, who is not into workouts or someone, who thinks she is only meant to shed extra kilos in a gym, Alaya's latest challenge will compel you to go out in your balcony and try achieving what she attempted. The Jawaani Jaaneman actress shared a 5-minute 51-second video, wherein she can be seen talking about her latest challenge, that is the 50 push up challenge, and then pulling it off, though in breaks.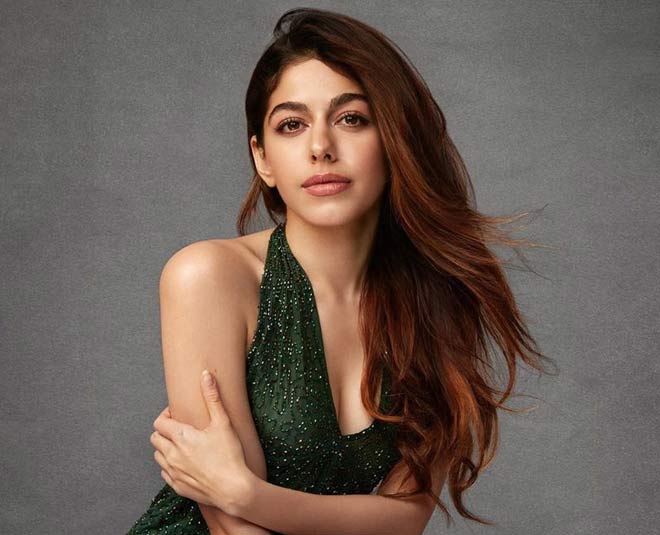 Clad in a black top, the star kid begins the video by describing how she earlier used to do 46 push-ups in one minute. She also revealed that she is not that fit currently and is skeptical of completing a total of 50 push-ups. "#ChallengingAF - 50 Push Up Challenge. There was a time in my life when I could do 46 push-ups in one minute.. But these days my arms want to die after doing just 10. But since you guys chose the 50 push up challenge, I did my best. If you guys attempt this! Upload it and use the tag #ChallengingAF so I can see it," she captioned the clip.
Don't Miss: Replace Gym With Your Staircase For Workout, Save Money & Reap These Benefits
How Can You Also Complete 50 Push Up Challenge
After giving a brief about her challenge, the actress starts doing push-ups in the video, sporting rich maroon workout wear. The key to completing this challenge is taking short breaks in between. Alaya took 2-3 seconds break after completing 10 sets. Take cues from the actress, and simply straighten up your hands while staying in the same position. Take deep breathes and relax, this will help you to regain your strength, and then you can start doing another set. However, you cannot remove your hands from the ground while taking a break. Also, don't forget to keep pushing your body. The best way is to keep adding 5 push-ups in each set until you reach 50.
Don't Miss: Alaya Furniturewala's Summer Top Collection Is Worth Taking Inspiration From For Your Own Wardrobe
The 22-year-old star also completed her task using the same trick. While some of her fans seem delighted, other followers wished her luck to achieve more in the future. "You go girl 😍 You did it!! 💪 I think this was the first time I enjoyed watching someone do pushups ♥️ More power to u #ChallengingAF," wrote one. "U were very good and I am sure u will improve .....!! 🖤🖤🖤 Biggest fan!!🥰🥰," said another.
This is not the first time that the young actress gave us fitness inspiration. Back in April this year, Alaya was seen trying to master the headstand followed by a split-legged headstand or Utthita Pada Sirsasana in one of her Instagram videos. Her inspiration for this exercise was fitness aficionado, Jacqueline Fernandez.
Alaya F made her debut in 2020 with Jawaani Jaaneman. The film also starred Saif Ali Khan and Tabu.
If you liked this article, do comment on our Facebook page. Stay tuned to HerZindagi to read more articles on celebrity fitness.