Diabetes is one such disease that has no cure. All you can do is take precautionary measures to keep your sugar levels in control throughout your life. We know, this process can get tricky and may confuse you a lot. However, one cannot take even slightest risk, when it comes to your health, especially at times when the world is facing pandemic from the novel coronavirus.
Diabetic patients are somehow at greater risk, that's why it has been advised to eat healthy and stay away from options that can harm you. Diabetic patients mostly steer clear of sweets and fried foods. But, do you know there are a few vegetables too that can up your blood sugar levels if you eat them too often? Here's the list of such veggies that you should avoid if you are diabetic.
Potatoes
We Indians love potatoes and every dish made using it. Be it fries, aloo methi sabji, aloo tikki, aloo gobhi, aloo matar, or anything or everything for that matters is simply loved by almost every one of us. However, the kind of vegetables is not that great for diabetes patients as they are high in the glycemic index. When fried they become way more harmful as the starch quantity in them increases. You don't want to ingest so many carbs in just one go. You should only have a small portion of potatoes, that too only if they are boiled.
Corn
This vegetable is abundantly grown in our country and is consumed in many forms. One can prepare popcorns using it, or can enjoy a special masala corn snack. But, if you are diabetic, you must eliminate this food item from your diet. This is because corns are high in calories with a very small quantity of fibre in it. This makes this vegetable quite harmful. Even if you are having it occasionally, make sure to eat it with any protein and high-fibre foods.
Peas
Winter is here and we can't wait to enjoy peas with different food items. Club it with other vegetables, or enjoy just by sauteing in oil and onions, peas taste scrumptious. While it is a green vegetable, it is also is one of the most starchy foods out there. Packed mostly with cards, people with blood sugar issue should avoid it as much as possible. If you are craving for it, have peas in a very small portion, that too in a form of soup.
Butternut Squash
Mostly known as butternut pumpkin or sweet pumpkin in English or kaddu in Hindi, these are used in various ways in our country. You can prepare a delicious curry dish or can make sweet dishes (pumpkin halwa recipe), anyway the flavour punch of it is to die for. But diabetic people need to be very mindful of their butternut squash intake, since the veggie is mostly carbohydrates and a little fibre. Both of these factors make this veggie a less healthy option.
Don't Miss: Natural And Easy Home Remedies For Diabetes
Any Canned Vegetables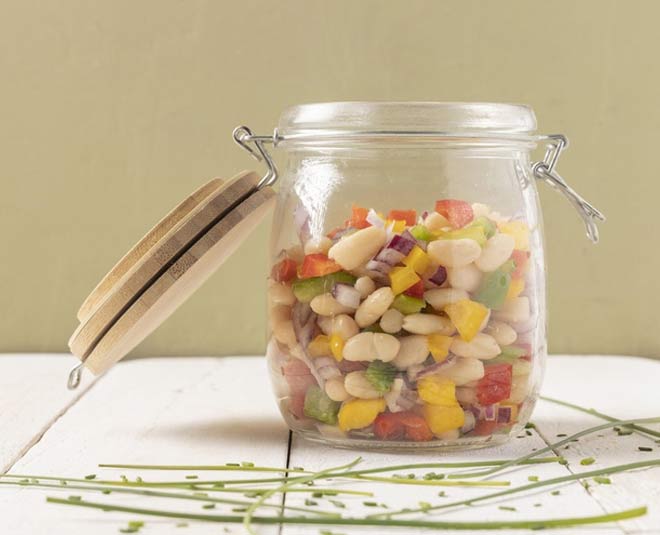 Most of us have adopted sedentary lifestyles, due to the lack of time and availability of simple options. This only made our lives easier for a small duration. Consuming junks and packaged foods way to often can take a toll on your health. Especially if you are diabetic, never consume packaged veggies, as they have a high quantity of sodium in it. This leads to a sudden spike in blood sugar levels (importance of blood sugar levels), putting you in a major risk!
Don't Miss: Diabetes: Consume These Spices To Control Your Blood Sugar Levels
If you liked this article, do comment on our Facebook page. Stay tuned to HerZindagi to read more such stories.