Looking for good nutritious soups for comfort in the winter chill? Besides the good old chicken soup which is a no brainer when it comes to nutrition, taste and comfort, there is a wholesome soup/ dish that also fills your stomach and has goodness galore. That is the famous Tibetan dish called Thukpa. It has coriander, pepper, vegetables and you can add chicken if you want besides the seasonings of pepper and chillies. It has many health benefits which will make you want to have it for dinner tonight.
Proteins & Carbs
When you load your bowl with mushrooms and carrots amid some noodles, it becomes a rich source of proteins and carbs, making it wholesome in all aspects.
Immunity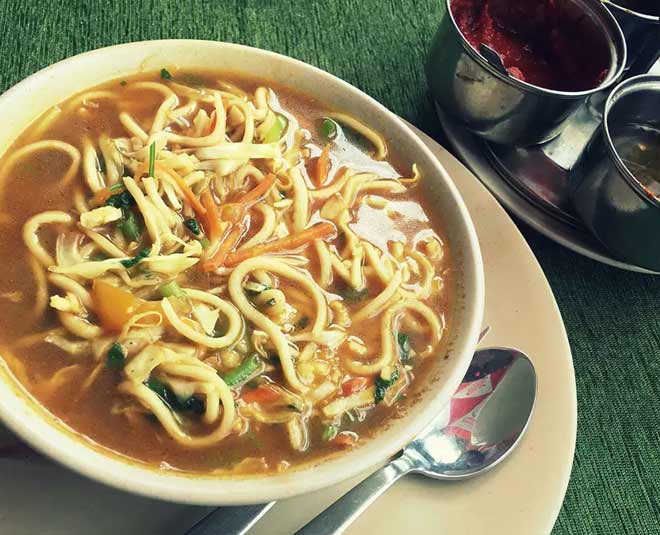 Amid this pandemic and the winter season when many diseases tend to crop up amid cold and coughs, the presence of ginger and pepper in Thukpa works on the immunity levels.
Antioxidants
The carrot in your soupy dish is a rich source of antioxidants. This nutrient is said to help in fighting the free radicals from entering your body and help in keeping you stronger amid adding to the fact that the signs of ageing slow down.
Metabolism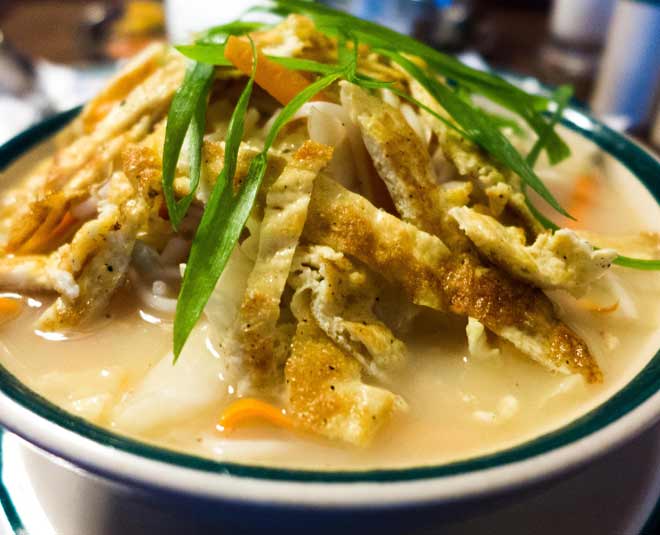 If you add green chillies to your dish, then it is bound to help in boosting your metabolism rate. A good metabolism is a key to weight loss in a way.
Digestion
The ingredients of a thukpa help in enhancing the bowel movement which is great for our digestive system. In addition, if you can, then throw in some cabbage as well as that is loaded in fibre.
Don't Miss: 3 Winter Specific Dishes That Will Keep Your Body Warm
Recipe To Make Thukpa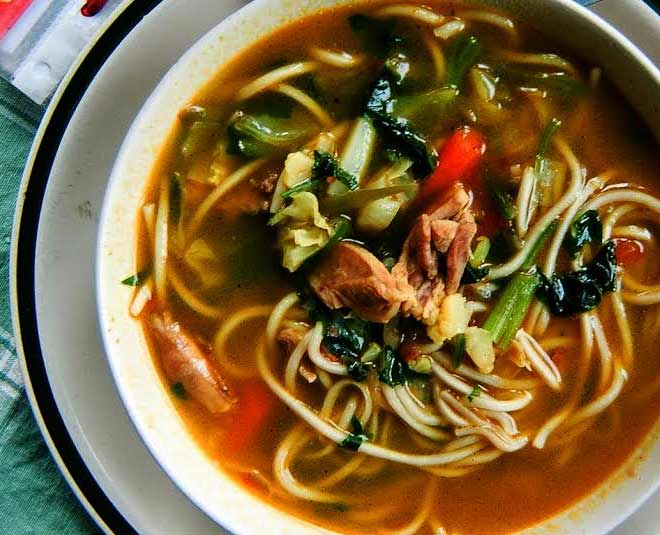 Ingredients
1 Cup Chicken Pieces
1 Chopped Onion
1/2 Sliced Carrot
1 Tbsp Finely Chopped Ginger
3 Chopped Spring Onions
2 Chpped Green Chillies
3 Chopped Garlic Cloves
Salt & pepper As Per Taste
Chopped Coriander Leaves
1 Tsp Soy Sauce
1 Tsp Honey
2 Tbsp Oil
2 Cups Water
1 Cup Noodles
Method
In a large pan, shallow fry the chicken pieces in less oil, making sure that the pieces turn a golden brown and are cooked.
Throw in the carrots and onions and saute for 2-3 minutes and then add all the vegetables and saute.
Season with pepper, salt and coriander leaves.
Add water and cook on simmer.
Stir in the honey and soya sauce blending the broth properly and then cook for 10 minutes with a lid.
Cook the noodles in the broth for a few minutes.
Garnish the chillies, leaves and coriander and switch off the flame.
Serve it when warm.
Give this wholesome soup a try, enjoy during dinner time when you are somewhere between hungry and not so hungry, keeping it light.
Stay tuned to HerZindagi for more on winter diet and nutrition.