The winter season is here and all we can think about is how to keep ourselves warm with comforters and comforting food. The seasonal vegetables are here and our hunt for some nice recipes has begun so here are a few dishes both vegetarian and non-vegetarian which not just tasty but also nutritious incorporating the seasonal produce that you may like.
Chicken Stew

Ingredients
500 Gms Boneless Chicken
1 Tbsp Canola Oil
2 Medium Thickly Chopped Carrots
1 Medium Wedged Sweet Onion
6 Chopped Garlic Cloves
5 Cups Chicken Stock
2 Tbsp Maida
1 Bay Leaf
10 Halved Baby Potatoes
Garlic & Parsley Seasoning
Salt & Pepper As Per Taste
Method
In a non-stick wok, heat the oil and add in the chicken to cook the pieces until they are browned and set aside.
Add the onions and carrot and cook until they become soft.
Add garlic and cook for half a minute.
Now, add 1/2 cup chicken stock and keep stirring.
Take a small bowl and whisk in the maida with another 1/2 cup of broth and add it to the pan with the onions and carrots.
Now, throw in the chicken and the rest of the broth mixing it well.
Add the seasonings and bay leaf and bring it all to a boil.
Turn down the flame to simmer and cook for 20 minutes with half the lid on it.
Add potatoes and cook uncovered for another 20 minutes or you can also boil the potatoes first and then add to the pan and cook for 5 minutes.
Let the liquid dry down a little and discard the bay leaf.
Serve hot.
Amla & Aloo Sabzi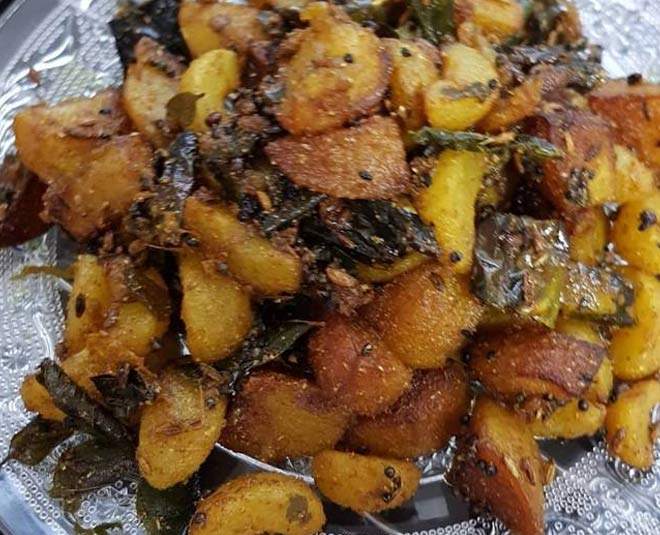 Ingredients
8 Amlas
2 Potatoes
3 Green Chillies
1/4 Tsp Nigella Seeds
1 Tsp Mustard Seeds
1/2 Tsp Cumin
1/4 Tsp Fenugreek Seeds
1/2 Tsp Anise
1/3 Tsp Hing
1/2 Tsp Chilli Powder
1/4 Tsp Haldi
1/2 Tsp Coriander Powder
Salt As Per Taste
1 Tbsp Oil
Method
Boil the peeled amlas and potatoes.
Heat the oil in a pot.
Throw in all the whole spices and then add the chillies and potatoes.
Cook the potatoes with some salt and then add the amlas and rest of the spices.
After 10 minutes, remove from heat and serve with roti or rice.
Methi Chicken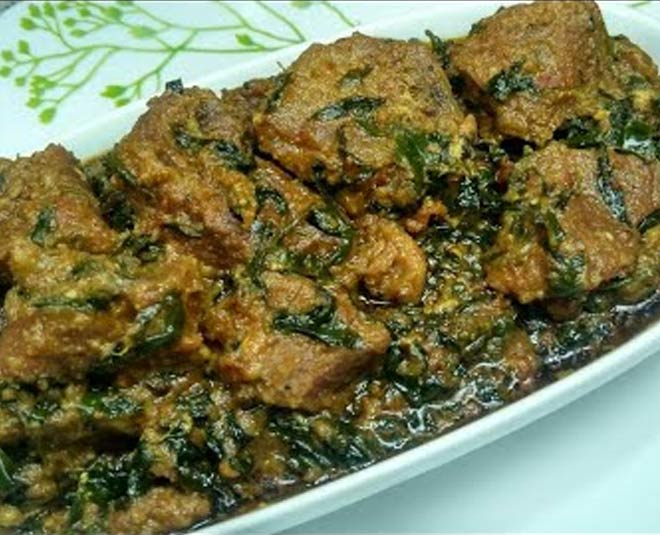 Ingredients
1/2 Kg Chicken
1 Chopped Onion
Puree Of 2 Tomatoes
3 Tbsp Oil
1/2 Tsp Cumin Seeds
Salt To Taste
1/2 Tsp Haldi
1 1/2 Tsp Ginger Garlic Paste
1/2 Tsp Cumin Powder
1/2 Tsp Coriander Powder
Red Chilli Powder As Per Taste
1 Cup Water
1 Tbsp Curd
1 Cup Chopped Methi Leaves
1 Tsp Garam Masala
1 Tbsp Coriander Leaves
Don't Miss: Use Boneless Chicken To Make Delicious Kadhai Chicken With This Easy Recipe
Method
Heat oil in a non-stick pan and let the cumin seeds splutter for a few seconds.
Add the salt, haldi, onions and curry leaves.
Increase the flame to medium and fry until the onions are cooked.
Saute the ginger and garlic paste in it for 2 minutes and then add the chicken.
Now add the chilli powder, cumin powder, coriander powder, and cover and cook for 5 minutes.
Add water and the tomato puree and boil on high flame.
Once the gravy starts boiling, put the gas flame on simmer mode and cook for 15 minutes with the lid on it until the chicken is cooked well and the gravy becomes thick.
Add the curd, methi leaves and mix well to coat all the chicken pieces.
Now cook uncovered for 5 minutes.
Once cooked, garnish with coriander and garam masala and serve.
So which recipe will you try first? Stay tuned to HerZindagi for more such recipes.