The only silver lining found amidst this deadly pandemic is that we have all started to pay a lot more attention to our health. Right from keeping ourselves hydrated through the day to eating nutritious food, we have been doing just everything to keep ourselves healthy.
The food we use to fuel our body really plays a key role in keeping health issues at bay. Certain foods can help us boost our immune system and its the most crucial thing at the moment.
Along with your regular meals, if you are also hunting for healthy and nutritious snacks that can help boost your immunity then you have landed on the right page.
We asked Nutritionist, Maya Periera Sawant to tell what snacks we can munch on to boost our immunity. Read on.
Immunity-Boosting Snacks
The expert shared that to boost your immunity while snacking, one can have a mix of nuts and seeds. Nuts and seeds are a rich source of vitamins and minerals which are not only great for our overall health but also boost immunity.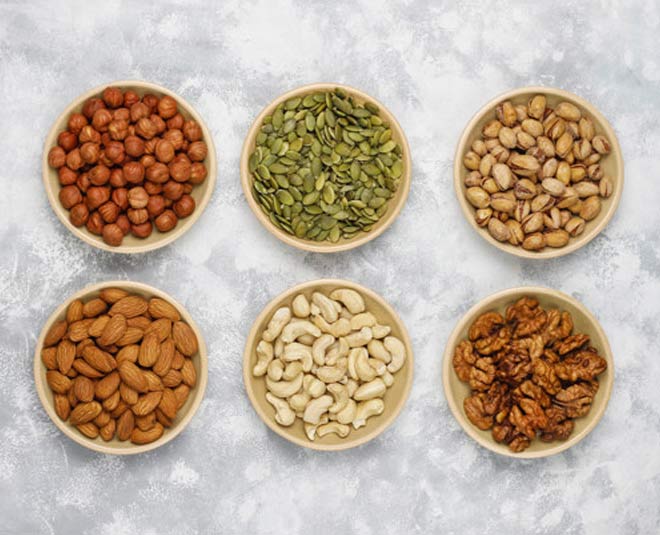 Having a bowl of colourful vegetables and fruits, raw or cooked can be another great snacking option.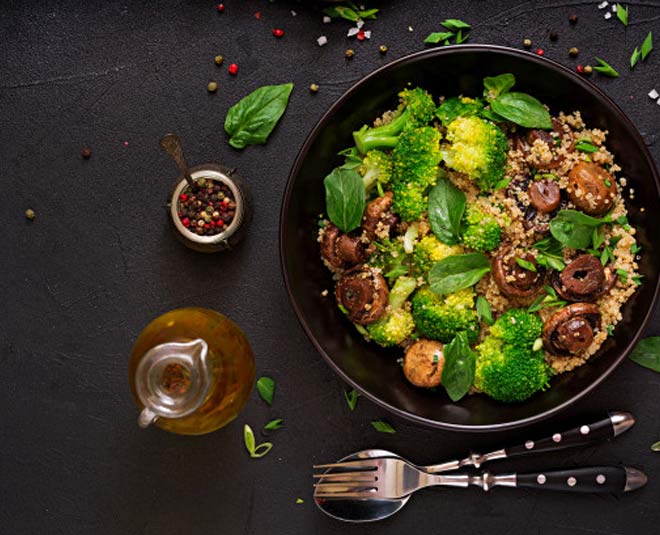 Having whole grains like quinoa, amaranth, spelt can be a healthy snacking option too.
Other Tips
The expert shared that along with healthy snacking, one should have a protein-rich diet and include lean meats, fish, poultry, and legumes in their diet.
Sometimes one can include dairy products or dairy alternatives in their diet.
Adding fresh oils to your meals such as walnut, olive, hemp or olive adds to the health quotient.
Have a lot of water between your meals.
Don't Miss: Here Is How Working Out At Home Will Boost Your Immunity
Easy To Make, Immunity Boosting Snack Recipes
The expert also shared two interesting and easy-to-make immunity-boosting snack recipes with us. Read on.
Lemon Ginger Energy Balls
Ingredients
1 Cup Medjool Dates (pitted)
1 Cup Pecans
½ Cup Hemp Seeds (plus more for coating)
½ Cup Unsweetened Coconut Flakes
1 Lemon, Zested and Juiced
1 Tablespoon Freshly Grated Ginger
1 Teaspoon Vanilla Extract
Pinch Of Salt
Directions
Add pecans to a food processor and pulse till finely chopped. If you don't have pecans, you can use walnuts.
Add all the other ingredients and pulse till you get a crumbly mix.
Using an ice cream scooper or your hands to scoop out the mixture to form a ball.
Roll these balls over the hemp seeds.
Store these balls in an air-tight container. They can be stored in a refrigerator for up to 1 week or in the freezer if you want to store for a longer period.
Don't Miss: Consume Ginseng To Boost Immunity, Fight Cancer, Lower Blood Sugar
Probiotic Granola Tarts
Ingredients Required
1 1/2 Cups Rolled Oats
1/2 Cup Shredded Coconut
2 Tbsp Chia Seeds
1/2 Tsp Cinnamon
1/4 Cup + 1 Tbsp Coconut Oil
1/4 Cup Honey
For Filling
1 Cup Coconut Yoghurt
1 Tbsp Honey Or Stevia
1 tsp vanilla
Directions
First, pre-heat the oven to 180 degrees Celcius.
In a bowl, add oats, coconut, chia seeds, and cinnamon and mix well.
In a saucepan, add coconut oil and honey and cook on low heat.
Add melted coconut oil and honey mix to the dry mixture and mix well.
Take a spoonful of the mix and transfer it to greased tart tin. Using the spoon, press the mixture.
Bake for 15 minutes and then take out to cool.
Add spoonfuls of the yogurt mixture to each tart. You can top with fruits of your choice and enjoy!
We hope this guide helps you snack on immunity-boosting foods. If you want us to get more expert inputs around health, write to us on our Facebook page and we will get your queries answered. For more such stories related to diet and nutrition, stay tuned!