Cluster beans which are also called phali, gavar and guar in different regions of India, is not had in many households but is very nutritious and full of health benefits. One such celeb endorsing the "humble phali" is Shahid Kapoor's wife Mira Rajput who has been talking about healthy eating since the lockdown. Her Instagram is full of posts and stories where she has been using all those freshly grown vegetables in their garden or on the trees around etc. The reasons why this sabzi should be had are several. Some of the benefits include resolving anemia, being helpful for diabetics, making bones strong, good for pregnant women, helps in managing blood pressure and calms the brain. There is much more so scroll down to understand why this dish is a part of and should be a part of anyone's kitchen.
Cluster beans are very low in calories, containing only 15 kcal per 100 gms. It is rich in dietary fiber, minerals, proteins and vitamins. It has foliates and good carbohydrates, iron, potassium, calcium, phosphorous and no fats or cholesterol.
For Diabetics
Phali or gavar has glyconutrients that are excellent for controlling the blood sugar levels. This is really helpful for diabetics as these beans do not cause fluctuations when you eat them since they are low in glycemic index.
Don't Miss: Mira Rajput Kapoor Cooked This Healthy Grand Meal For Her Family Over The Weekend!
Cardio Health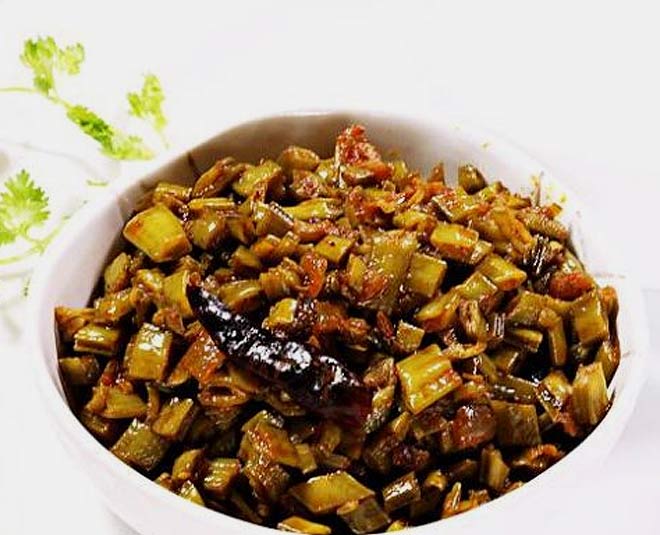 Image courtesy: indianhealthyrecipes
Very good for the heart, the dietary fiber in phali are said to help in decreasing the amount of blood cholesterol. The existence of fiber, foliate, potassium in this vegetable safeguard the heart.
Bone Strength
Cluster beans have calcium and phosphorous that help in fortifying the bones and enhance bone health.
For Pregnant Women
This vegetable is said to be very good for expecting women as well as it is a rich source of folic acid. The lack of this acid is known to have caused a number of birth problems and issues during pregnancy. Phall also helps in rectifying the calcium and iron deficiency in pregnant women.
Blood Pressure
These beans are said to have hypoglycemic and hypolipidemic properties which aid people suffering from hypertension.
Don't Miss: HZ Exclusive: Mira Rajput Kapoor Reveals Her Fitness, Skincare Regime!
Blood Circulation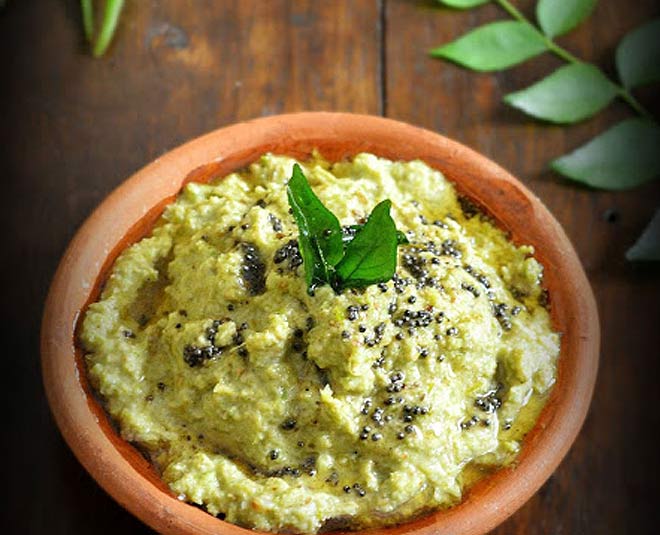 Image courtesy: smithakalluraya
The iron in gavar helps in enhancing hemoglobin content in our red blood cells and also works on the oxygen consumption capacity of the blood. This improves blood circulation in the body.
Calms The Brain
The hypoglycemic qualities in the beans are known for soothing the brain nerves. People suffering from tension and anxiety should definitely add this vegetable to their diet in some form. Be it a chutney or a sabji or boiled versions in a salad. The vitamin K in these beans work on the bones and also helps inapposite maturity of the fetus.
Don't go overboard, twice a week should be good but it is best to consult a nutritionist or you gynae if you are an expecting mother. Take no risk.
Stay tuned to HerZindagi for more info on different vegetables you may have been steering clear from.