One of the most significant sense organs has to be the eyes. It allows us to enjoy the beauty around us. But, most of us don't take care of this body organ the way we should! The extended screen time, not protecting them under the sunlight, and not washing the eyes from time to time takes a toll by further making the vision blurred.
We know, given the current scenarios of work from home, almost all of us have to stick to our screens for endless durations. But this doesn't mean you can take care of your eyes. Here are a couple of herds that are great to improve vision. Read on to know what are these elements and how can they benefit you!
Fennel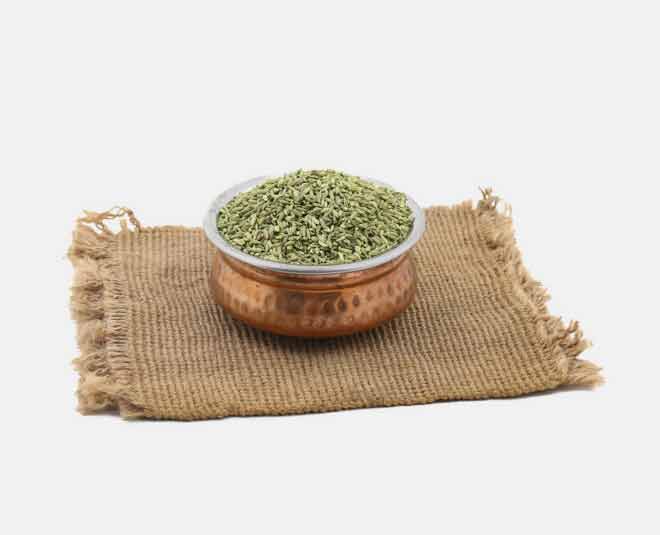 Found almost in every Indian kitchen, fennel is extremely beneficial to treat many diseases. Especially during a hot summer day, consuming funnel can soothe down your mind and body. When it comes to improving the eyesight, and helping you to see better, this herb can turn out to be advantageous. Especially if you suffer from issues like watery eyes, you must have fennel seeds. It will also help you get rid of inflammation and diseases like cataracts and glaucoma.
Saffron
One of the most expensive herbs out there, saffron is only found in some parts of the country. For ages, saffron has been used in Indian dishes to enhance its flavour, colour and to make food more healthy. Other than benefitting your various digestive health, it is also great to improve your vision. Elderly people must have saffron as it can help them fight the degeneration of eyesight.
Turmeric
If there is one herb that we all know is loaded with qualities like no other, it has to be turmeric. Found almost in every Indian kitchen, turmeric can make you robust and keep you protected from germs. It also is highly beneficial for your eyes as it has antiseptic properties. If you wear lenses, you must have turmeric to maintain the health of your eyes.
Green Tea
Most of us know green tea as an effective element to shed weight. But besides assisting in weight loss, green tea has many other advantages too. It is a herb that strengthens your immune system, as green tea is loaded with antioxidant properties. Drinking a cup of green tea can will keep your eyes healthy. Not only this, if you have dark circles, use the same green tea bag to get rid of them. All you need to do is place them under your eyes for a few minutes.
Don't Miss: Here Are Some Tips That You Should Mind If You Wear Contact Lenses
Passionflower Extract
Passionflower, popularly known as wild apricot (benefits of apricot seeds), and wild passion vine is packed with many nutrients. Its extract is great for the eyes, as passionflower extract is a great nerve relaxer. Also, it can help you get rid of any kind of irritation that is keeping you from concentrating. If your eyes are feeling heavy, just mix passionflower extract and warm water. Dip a cotton ball in it, and press it against your eyes.
Don't Miss: Simple Tips That Will Help You To Bid Adieu To Puffy Eyes
Do let us know which of these herbs helped you by commenting on our Facebook page. Stay tuned to HerZindagi for more such stories.