Cabbage is one such vegetable that is consumed throughout the year. However, the best quality cabbage is available during the cold season, as it is a winter veggie. Cabbage is abundantly grown in our country, especially in states like Uttar Pradesh and Odisha.
The demand for cabbage has significantly grown ever since we have started devouring more of the Indo-Chinese dishes. It is almost used in all of the fusion delicacies such as noodles, manchurian, fried rice, veg momos, etc which we Indians love to have!
Cabbage is not just a vegetable that has become a street food staple. Even before the hype of Indo-Chinese dishes, several Indian dishes used cabbage. All this love for cabbage is not just for its yummy taste, but also because it is one of the most nutritious vegetable out there. Here are some of the ways cabbage boosts your well-being.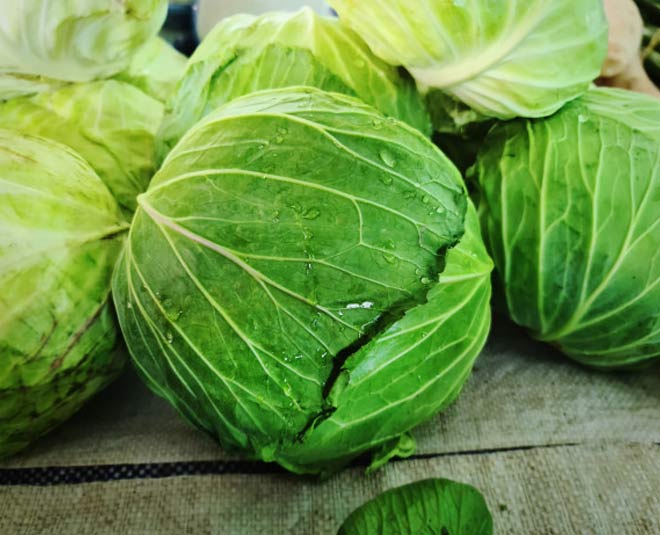 Improves Immune System
Now more than ever, we want our immune systems to support our bodies. The current health pandemic of the novel coronavirus can take a toll on anyone's health. That's why it is significant that all of us prepare ourselves in advance, by consuming foods like cabbage that is packed with vitamin C, a crucial nutrient for maintaining a strong immune system. The healthier your immune system, the better you will be able to ward off external virus and bacteria.
Aids Digestion
Eating foods that are made using trans fat and almost zero roughages can affect your digestion. You will feel bloated and heavy most of the times. The best way to avoid this situation is by consuming a lot of water, alongside relying on foods that are a great source of roughages, such as cabbage. The fibre and water content in it are likely to prevent constipation and maintain a healthy digestive tract.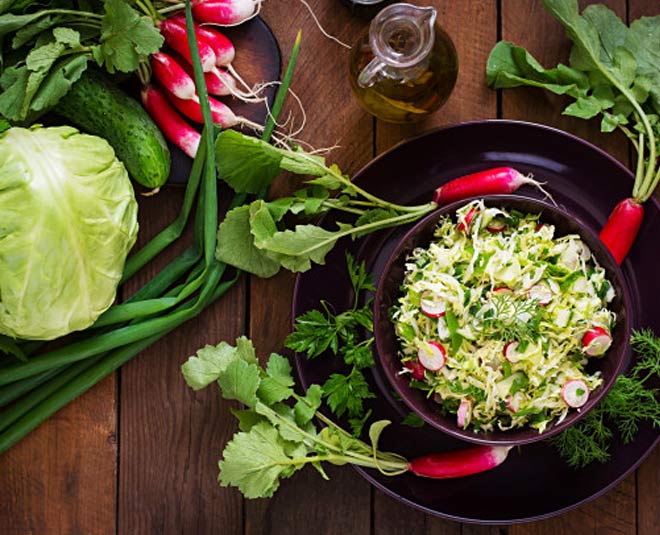 Relives Headache
You may experience a headache due to several reasons. It can be acidity, stress or simply migraine in some cases. If you don't like relying on pills and are looking for some sort of home remedy, here's one. Take inner leaves of cabbage, crush them well in a mixer grinder to make a thick paste. Once done, apply the paste on your forehead until dry. This will relieve your headache.
Don't Miss: Give Your Veg Momos A High-Protein Touch With This Easy Soya Bean Momo Recipe
Enhances Brain Health
Our brains are known as the powerhouse of the body, as it is this organ that commands all the other body parts to function and responds to the requirements of the body. Hence, you want to maintain its health throughout your life by eating foods like cabbage. It has vitamin K, and the antioxidant anthocyanin, which is great to boost mental function and concentration. Also, health reports suggest that cabbage improves defense against Alzheimer's (what is Alzheimer's) and dementia.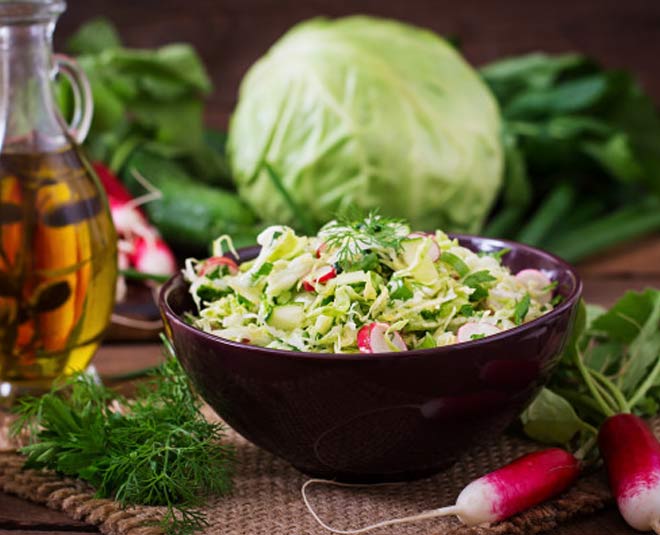 Don't Miss: Have Saagh To Lose Weight, Improve Mental Health & Asthmatic Condition
Betters Skin Condition
No one wants their skin to be packed with acne marks and blemishes. Clear skin is almost everyone's wish! Other than applying various cosmetics and trying scar removing home remedies, also rely on the cabbage as it has antioxidants, known to play a significant role in improving your skin texture.
If you liked this article, do comment on our Facebook page. Stay tuned to Her Zindagi to read more such stories.