Chaitra Navratri 2022: Upvas Food Tips To Stay Healthy This Festive Season
In India, four seasonal navratris are observed, the most celebrated of which are Chaitra and Sharad navratris.
Chaitra Navratri, the nine-day festival dedicated to the worship of the nine avatars of Goddess Durga, is celebrated with great pomp and grandeur all over the country. One of the most auspicious festivals of Hindu, Navratri began on April 2 and will go on till April 11. During this time, many devotees observe upvas on all the nine days of Chaitra Navratri. Fasting also helps in the detoxification of the body by flushing toxins out from the body. The fasting rules of these 9 days allow people to eat a range of fruits and vegetables, although grains and cereals, as well as food made without garlic or onions, are avoided.
However, throughout the fasting days, one must ensure that the fasting does not take a toll on your body. It is important to stay hydrated and take good care of your body.
Nutritionist Rujuta Diwekar shared three food tips that would be helpful during the festivity. Sharing the post on Instagram, she wrote in the caption, "In terms of foods, upvas is a time tested method of adding diversity to our diets around the change of the season. Diverse diets are known to improve health outcomes and well-being.
You can see the post here:
View this post on Instagram
1. Start Day With Nut & Dry Fruit Combo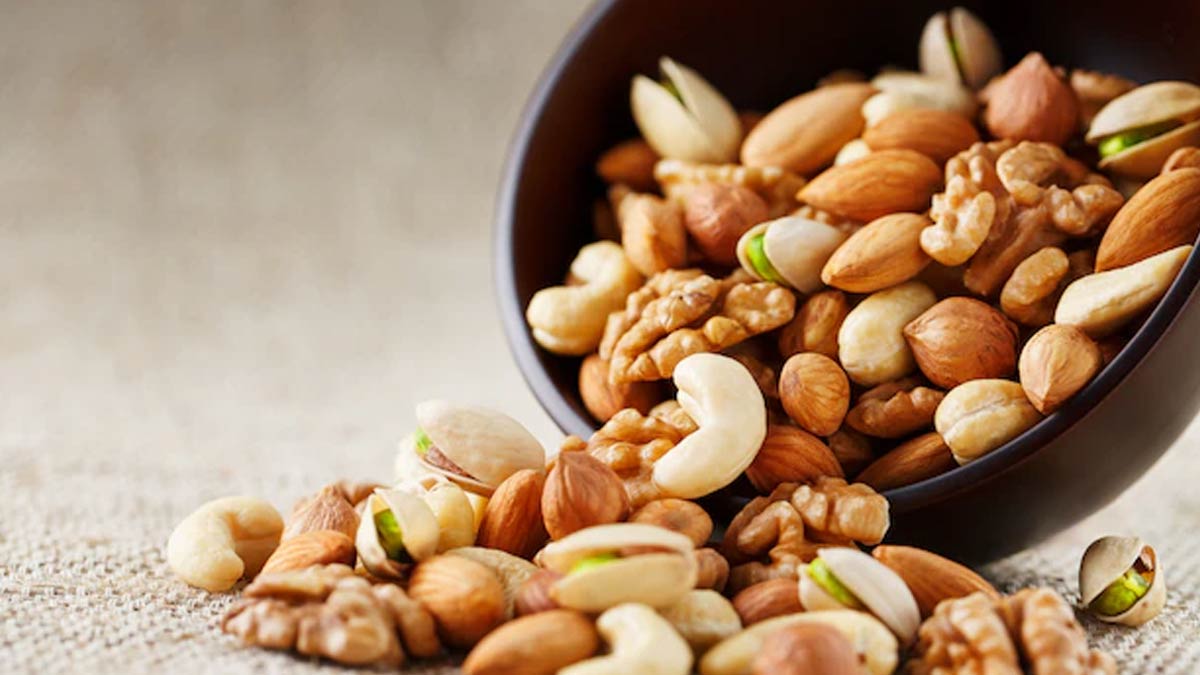 Begin your day with a nut and dry fruit combination such as raisins and almonds, dates and walnuts, figs and cashews, or apricots and pista. Every day, you can choose a different combination.
Dry fruits such as almonds, dates, walnuts, raisins, and figs are excellent fasting foods. They are good sources of energy and will keep you active even on your fasting days. Dry fruits keep you fuller for longer periods of time and prevent you from feeling hungry all the time. They are nutritious and can also help you lose weight quickly.
Don't miss-Navratri 2022: Know What Colours To Wear During The 9 Days Of Navratri To Please Goddess Durga
2. Include Time Tested Fasting Foods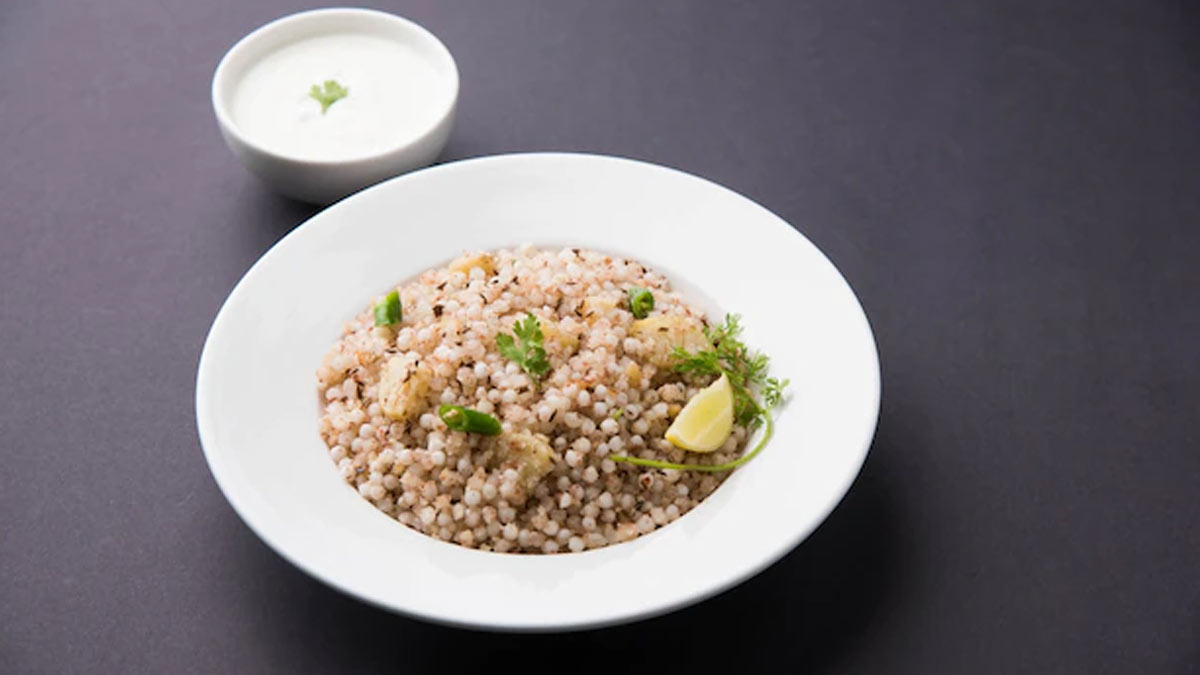 Include one of the tried-and-true fasting foods, such as rajgeera roti or thalipeeth, sabudana khichdi, kuttu poori or samo chawal.
you can make them part of your meal once a day.
During the nine-day fast, our system requires food that can keep it energised. As a high-protein food, sabudana, sago, or tapioca pearls can help your body stay healthy by building muscle, healing, and strengthening all organs.
Don't miss:Chaitra Navratri 2022: Know The Date, Auspicious Time & Worship Method
3. A New Legume Everyday
Don't forget the legumes, such as sundals, amba dal, and chana poori. Have a new legume everyday according to the tradition of your region.
Sundals are high in protein and should be included in your diet during Navratri. Sundal can be made with any legume of your choice, such as kidney beans, chickpeas, green gramme, black eyed peas, and so on. Chana dal sundal is one of the simple sundal recipes.
4. Open Heart For Special Food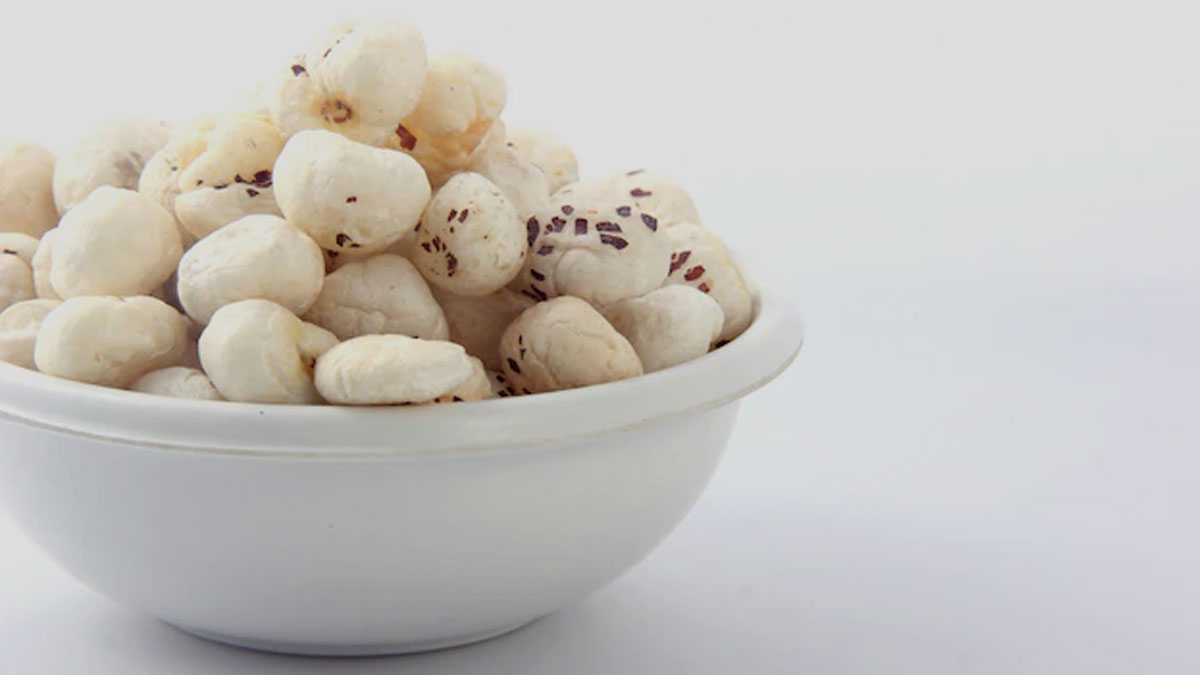 This is a bonus tip by Rujuta Diwekar: Open your heart to the special foods, from makhana and jhangora kheers to alu, pumpkin, sweet potato, and sooji halwas.
During Navratri, you can eat Makhanas, also known as Fox nuts. They can be added to kheer or eaten as a savoury side dish. You can also roast them with rock salt for a flavourful taste.
Makhanas are high in calcium, making them a superfood for your bones. When you consume makhanas, your bones become stronger. It is also beneficial to those who have bone or joint problems because it maintains a healthy calcium level in the body.
Take good care of your body during the nine days of fasting. I wish Goddess Durga brings it all to your life: happiness, peace, good health, wealth, prosperity and harmony. Happy Chaitra Navratri!
Recommended Video
For more such stories, stay tuned to HerZindagi!