There are number of reasons to fall in love with monsoon! Number one, the clear drizzling droplets bring in the much-needed break from the scorching heat. Number two, it adds prolonged chances to enjoy luscious treats with some desi tadka! But at the same time, it should not be forgotten that during monsoon, the body becomes prone to infection and allergies amongst which air and water-borne illness are the common ones. Hence, it is necessary to keep the body resistant against such illness. Dietician Nmami Agarwal, CEO and Founder, Nmami Life shared with us the top five foods everyone must enjoy this season. They are not only delicious treats but are also great for your overall health this season.
Corn
Corn is the highlight of monsoon season! But, instead of consuming buttery sweet corns that are readily available, you can make your very own sweet and spicy corn mix at home with some chopped tomato, cucumber, onion and jalapeño and some chatpata seasoning of black pepper, salt and chaat masala. To add the tanginess, you can also squeeze in half a lemon! Another great way of having corns is to heat them directly over flame and roast well. Then you can rub some lemon juice with chaat masala mix over the corn cob and enjoy the crispy taste. Corns are a good source of antioxidants like lutein and zeaxanthin that impart a yellow color to it. These antioxidants help in boosting eye health. Corns are also rich in many vitamins and minerals.
Garlic Potato Baked Balls
Almost everyone craves for a perfect cup of tea with some deep-fried pakodas or nuggets during the pouring weather. While consuming pakodas is absolutely fine, you must refrain from the deep-fried variant of it. You can choose to bake the potatoes in the form of balls and add a good dash of garlic to it. Adding garlic to the baked potato balls will not just add flavor to it but will also add immunity-boosting antioxidants to your monsoon treats! Mash the boiled potatoes; add finely chopped garlic, salt and pepper. Make small balls, coat with the whole-wheat breadcrumbs and bake it to the goodness of healthfulness. See, how simply the simple treats can turn out to be your health savior when prepared mindfully! Garlic can help is reducing high cholesterol levels, regulates blood pressure levels, and has potent antibacterial properties.
Don't Miss: Immune To Many Diseases During Monsoon? Here Is The Right Nutrition You Need!
Masala Chai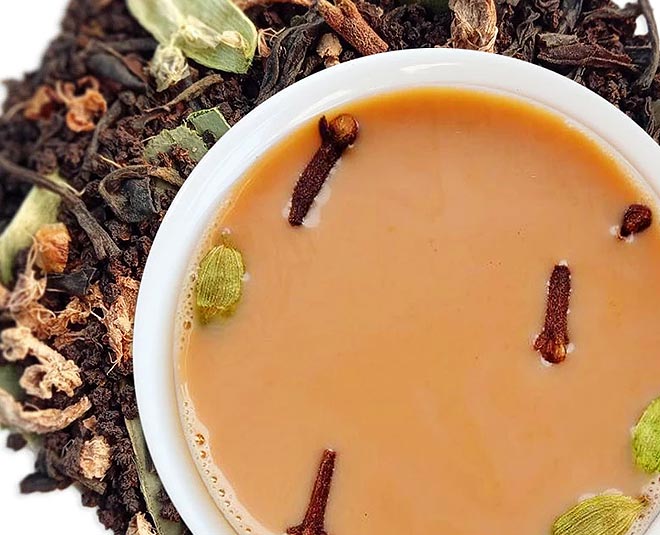 Well, tea isn't something new to the monsoon beverage list. But when few healthful ingredients are added to the cup of regular tea, it becomes the must-have monsoon sipper. Add freshly crushed black pepper, clove, cardamom, and cinnamon to the regular tea while preparing it. We bet that the addition of aromatic spices with the regular tea will add the required warmth and immune defense to the body.
Zingy Chickpea Soup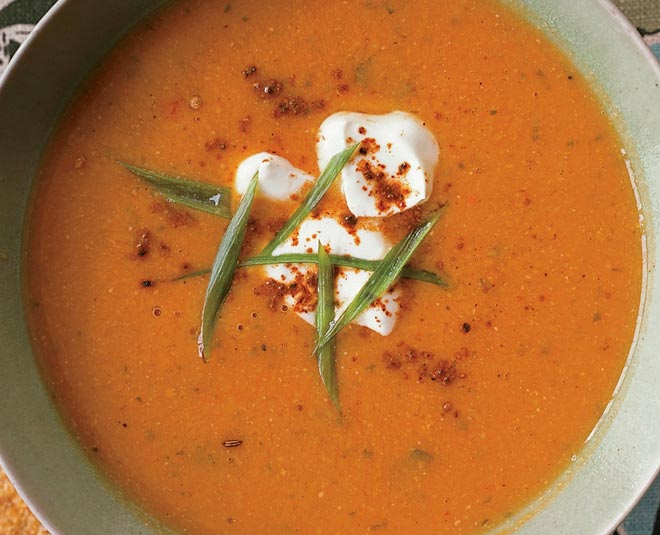 For those who are not so fond of a cup of tea or coffee, soups are the best way to comfort your body from within with a dash of warmth. Zingy chickpea soup is one such recipe that can be prepared with some boiled chickpeas and herbs like thyme and basil. It is one quick and simple soup recipe that offers the goodness of plant-based protein for an extra dose of immunity. Not only this, but zingy chickpea soup is also really fulfilling and wholesome and therefore is a healthy way to keep your untimely cravings away!
Sweet Potato Cubes and Sticks
You can bake sweet potato cut into the shape of sticks or cube in the oven and then place it on a platter and sprinkle salt, pepper and drizzle a bit of lemon juice on it to add the tanginess! This will make a perfect monsoon-friendly treat with oodles of health benefits like boosted energy and wholesomeness.
Treating yourself with warm and healthy food items will keep you energized and monsoon illness at bay! Include beverages like a hot cup of green tea as it is known to strengthen the immune system and is packed with anti-oxidants. In addition, recipes made from seasonal fruits and veggies are the powerhouse of several nutrients that aids in detoxifying the body while leaving the digestive system improved with clear acne-free skin.