There are many plants and herbs that assists us in improving our well-being. While some are devoured, others are used for aromatherapy. Mother nature has gifted us with a variety of options to not only stay fit but also to heal ourselves when suffering from diseases.
Sage, also known as Salvia is one such herb that has oodles of benefits. It is an aromatic herb that is being used from centuries in different parts of the world for healing and other purposes. You can either add it to your food or can use it as medicine. Here are some key benefits you are likely to get from sage:
Delay Signs Of Ageing

One of the most stubborn skin problems is wrinkle. It can make you look dull and can steal away your confidence. While it has become a common problem, getting rid of it is not that difficult. All you need are the right ingredients to make your skin appear youthful again. Sage has a compound called Sclareol. It can effectively reduce signs of ageing from your face, by also giving you a radiant glow.
Keeps Digestive Tract Healthy
Almost all of us love food and enjoy consuming one or the other dish. In order to relish food items for the fullest, it is a must that our stomach supports us. If not, we might end up sick. If you are someone who suffers from any kind of digestive issue, you must ingest elements that can reduce the occurrence of diarrhoea or gastritis. Sage is packed with anti-inflammatory agents, which can help your stomach to remain healthy and robust.
Controls Cholesterol Level In The Body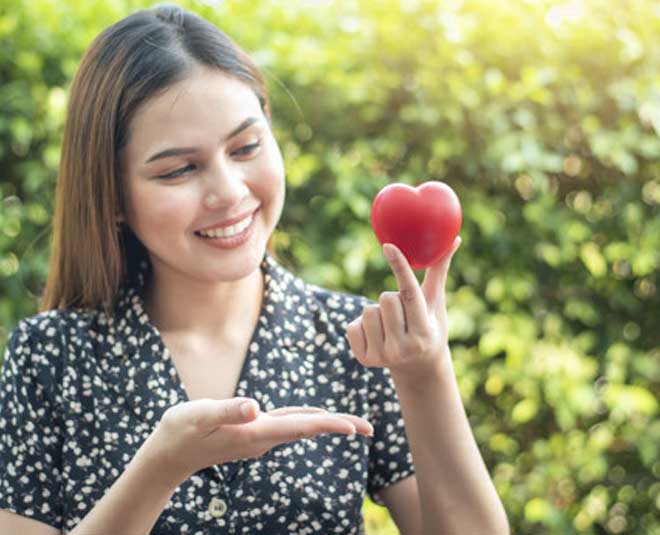 Given the sedentary lifestyle we all live, cholesterol issue has become a common problem. Eating high-saturated foods and not working out, puts the body and heart at risk. Under no circumstances it should be taken lightly, as obesity can lead to several other diseases. As per health reports, sage is effective in lowering down the total cholesterol levels within a short span of time. Consuming sage tea is recommended to flush deposited fat in the body.
Boosts Immunity
When your immune system is in the best state, diseases and health issues stay away from your body. The pandemic of the novel coronavirus has taught us the same. There are many food items that can assist in building up your immune system. Sage is one of them that is loaded with nutrients and refreshing aroma. Ingesting tea made using dried sage leaves can be very effective in reducing or preventing bacterial and viral infections.
Don't Miss: Here Is An Easy Guide To Make Jeera Or Cumin Seeds A Part Of Your Daily Diet
Make Bones Strong

Weak bones can keep us from doing basic household chores, travelling, dancing and much more. During all the stages of life, it is a must that our bone stays strong. For this, foods packed with nutrients such as vitamin K must be consumed. Sage has a good quantity of vitamin K (importance of vitamin K), an essential element for the development of bone density.
Don't Miss: Here's How Sprouted Ragi Can Improve Your Health
If you liked this article, do comment on our Facebook page. Stay tuned to HerZindagi to read more such stories.