Ladies, Take Care Of Your Underarms With This Quick Guide
Here are some easy ways you can practise underarm care at home.
We often forget taking care of the most sensitive area of our body, our underarms. Be honest, when did you last pamper your armpits? Slathering some underarm roll on or deodrant isn't enough. There is so much more your underarms deserve!
Do you know your underarms get exposed to bacteria, dead skin, clogged pores on a daily basis which leads to that foul odour, itchiness, redness and irritation? All these issues need immedite care and only a bath isn't the solution.
Sanfe: Feminine Hygiene Brand co-founder and hygiene expert, Mr. Harry Sehrawat shared, "Our Underarms have the least access to fresh air, which makes it the ideal place for bacteria
and fungi to grow. This disturbs the pH balance of the skin and leads to issues like itchiness, infection, rashes. One can also suffer from dryness and hyperpigmentation because of tight clothing."
How To Follow An Underarm Care Routine?
To ensure your armpits don't suffer all these problems, it is important to adopt a routine. Following an easy 4 step care regime can help. Read on.
Clean Everyday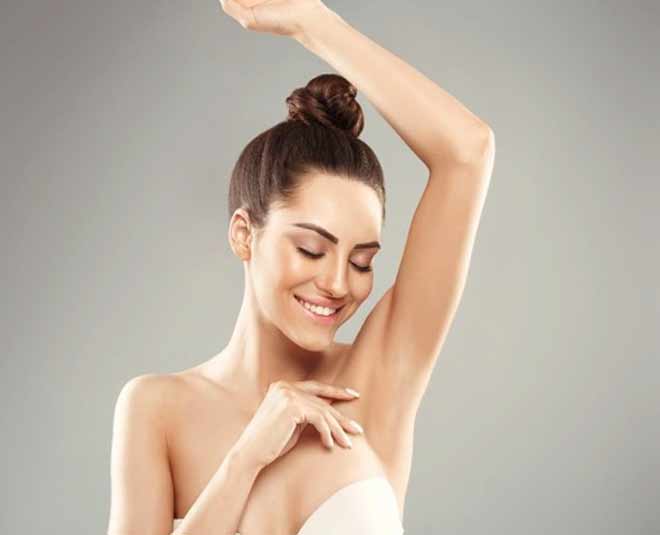 To wash off all that germ build up, it is important to clean your armpits regularly. Using just water won't help. Use a combination of soap and water. Make sure you use a regular, mild soap instead of using a chemical packed one as your armpits are extremely delicate. Don't rub the soap or loofah too hard or it can lead to itchiness.
Remove Hair When Required
As and when required shave your underarm hair. It helps keep your armpits clean and odour free. Shaving regularly will also help the deodrants and roll ons to work more effectively. You can use a razor or hair removal cream. However, make sure you do a patch test first.
Don't Miss: 5 Most Important Body Parts That You Are Not Washing Properly
Exfoliate Once A Week
Exfoliation is important to get rid of all those dead skin cells accumulated on your armpits. This can be done once a week. Use a mild scrub or exfoliating wash to scrub off all the dirt. Make sure you are gently on the skin. Gently rub in circular motion for a few minutes and then wash with plain water.
How To Make Homemade Underarm Scrub?
Ingredients Required -
1 Tbsp Baking Soda
1 Tsp Coconut Oil
1/2 Tsp Lemon Juice
Directions -
In a bowl, add all the ingredients and mix well to make a paste. Apply this paste on your armpits in a circular motion. Keep for a few minutes and then wash with cold water.
*Don't forget to do a patch test first
Don't Miss: Bathroom Mistakes You Didn't Know You Had Been Committing All This While
Use Natural Deodorants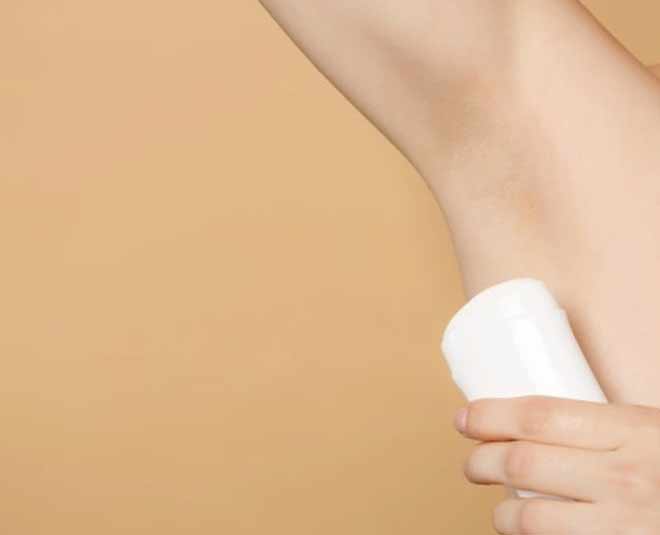 Instead of using chemical packed fragranaces, switch to natural deodorants which are effective and last longer. Baking soda, lemon juice, apple cider vinegar, coconut oil are some natural ingredients that can be used as natural body ingredients. Many perfumes, deodorants, roll ons today are available in the marked which are prepared using natural ingredients work well for body odour.
Some More Tips To Keep In Mind -
Don't be too harsh on your underarm skin, it is too delicate.
If you have dry underarm skin then use a moisturiser to prevent your armpits from getting rough.
Wear breathable fabrics which speed up sweat evaporation and prevent body odour. Switch to natural, light fabrics like cotton.
If redness, itching continues to persist, consult a doctor immediately.
We hope this guide helps you take care of your underarms. For more such stories, stay tuned!