If you want flawless, naturally glowing skin, you need to pamper your skin the right way. Your skin requires a lot of attention and sometimes, you also need to take the help of professionals to achieve a skin that looks beautiful. One of the best ways to pamper your skin is by getting a facial done. However, due to the pandemic, it is best to do it at home or get a professional do it for you at your place. Facials take care of all your skin problems and keep them at bay. Getting a facial done is a little longer than your regular cleanup. It has several steps and they are all focussed on the in-depth cleaning of your skin. Even if you don't suffer from any skin problems, you can go for a facial as it helps you maintain your skin and keeps it healthy.
Not convinced to go for a facial session to the salon or doing it yourself at home? Read on to know some benefits of getting a facial done regularly.
1. Even if you follow a proper skincare routine at home, you miss on cleaning it thoroughly at home. Going to a professional helps you clean your skin in a better way. The professional will understand your skin type and then use products that will benefit them. Facials also include a process where steam is used to open up and clean the pores and this further helps in cleaning your skin.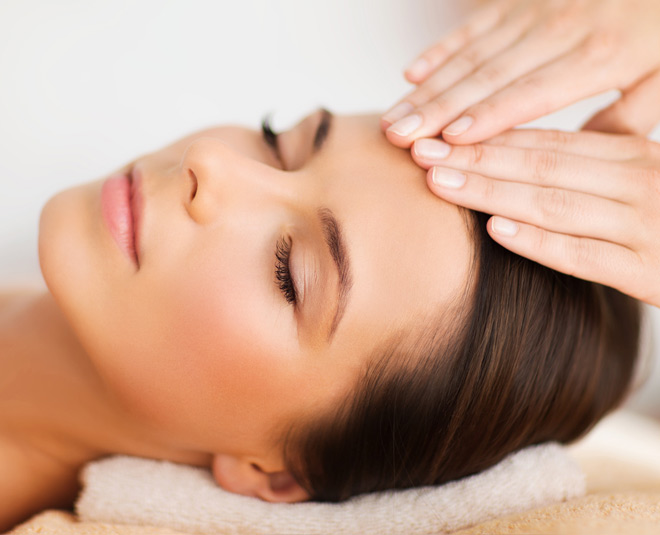 2. Getting a facial done regularly helps you prevent the appearance of ageing signs. Facials help in boosting cell regeneration and it also promotes collagen development. One must get it regularly done if they wish to have youthful skin. Don't Miss Madhuri Dixit Reveals The Home Remedy Behind Her Ageless And Glowing Skin!
3. Facial massages improve blood circulation in the face. With this, your cells are able to get more oxygen and this further helps in making your skin glow naturally.
4. Your skin starts to lose its elasticity with age. This makes your skin sag. This happens because of less collagen in your skin. When you get a facial done, all the packs, serums and creams that are used on your skin help in the production of collagen and this tightens up your skin.
5. You need to take care of your under eyes properly as the skin here is thin as compared to the rest of the face. When you don't pay attention to the under eyes, you get those dark circles and eye bags. Professionals take extra care of the under eyes and massage it well with under eye creams. This prevents eye bags and dark circles.
6. Too much melanin production in the skin leads to dark patches. These dark patches make your skin look dull and uneven. Getting a facial done will help you get rid of those dark spots and give you a bright looking skin.
Make sure that you inform the professional beforehand if you have allergy from any product. Do follow the skincare routine and share the results with us. For more such stories, stay tuned!