The sedentary lifestyle keeps us all so busy that we just can't care for our skin, which needs a lot of pampering. In between your hectic schedule if you don't get time to follow a skincare routine then here are some easy skin tips that will help you get back that glow. All you need to do is use any of these 5 things on your skin before going to sleep. Before you hit the bed, use this on your face and you will get naturally glowing skin overnight.
Almond Oil
Rich in vitamin A, E and fatty acids, almond oil is great for your skin. It has moisturizing properties that keep your skin soft and smooth all day. Before going to sleep, wash your face with normal water and apply a thin layer of almond oil on your face. Use sweet almond oil and you will get that natural glow on your skin overnight.
Aloe Vera Gel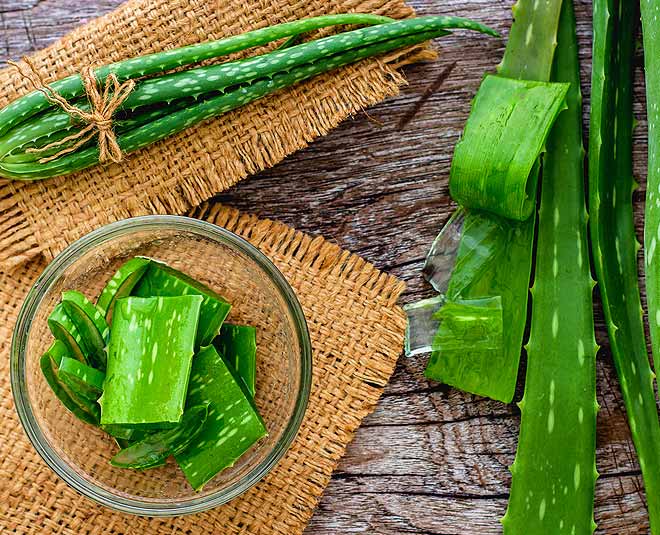 Aloe vera has numerous benefits for the skin. It keeps all skin problems at bay and makes your skin look beautiful. Take some aloe vera gel from the plant and apply a layer on your face. Massage for a minute and go to sleep. Wash this off in the morning and you will find your skin shining like never before.
Don't Miss: You Will Ditch All Beauty Products And Start Using Aloe Vera After Reading This!
Vitamin E
Vitamin E is great for your skin. You just need to buy a pack of these capsules and keep in your beauty bag. Cut the capsule and apply the oil in this capsule all over your face. Massage it well and sleep. It will make your skin glow.
Milk Cream
If you have dry skin then this will work really well for you. Don't use milk cream or malai on your face if you are allergic to dairy products. Apply on your face and wash it off after it dries. This will also improve your skin complexion.
Rose Water
Along with toning your skin rose water also keeps your skin moisturized and this is why you should use rose water on your skin at least once in a day. Keep a bottle of rose water in your fridge and apply on your face before going to sleep.
Now that you have these secrets, use these beauty ingredients and get that glowing skin!
Did you like this article ?