Every woman wants to experience the motherhood phase at some point in her life. While some women plan it early by keeping their careers on hold, others plan it for later. However, reaching that phase isn't easy for everyone. Many women suffer from fertility challenges.
There has been a huge surge of increasing infertility among working women lately and the reasons are many. We talked to Dr. Ramya Gowda, Consultant - Reproductive medicine, Cloudnine Group of Hospitals, Bengaluru, and asked her to share some common reasons behind infertility in working women. Read on.
Why Do Working Women Suffer From Infertility?
Stress
A working woman's life isn't easy. Other than managing her work, she has to manage her household too so the stress is indeed high. There is a lot of physical and mental pressure. Stress is directly linked to the reproductive system, it leads to infertility.
Stress leads to hormonal changes in a woman which further leads to a drop of estrogen in the body, which is essential for reproduction. It further also affects the sex drive.
Unhealthy Diet
Most working women get very less or just no time to keep a check on their diet. Often, working women end up bingeing on unhealthy, less nutritious food while working. This further leads to weight gain which is a big cause of infertility.
Alcohol And Tobacco Consumption
A lot of working women consume tobacco or alcohol to deal with their stress. This affects fertility. (smoking during pregnancy)
Smoking makes the ovaries age and depletes the eggs prematurely.= On the other hand, drinking alcohol puts a woman at risk of ovulation disorders.
Lack Of Sleep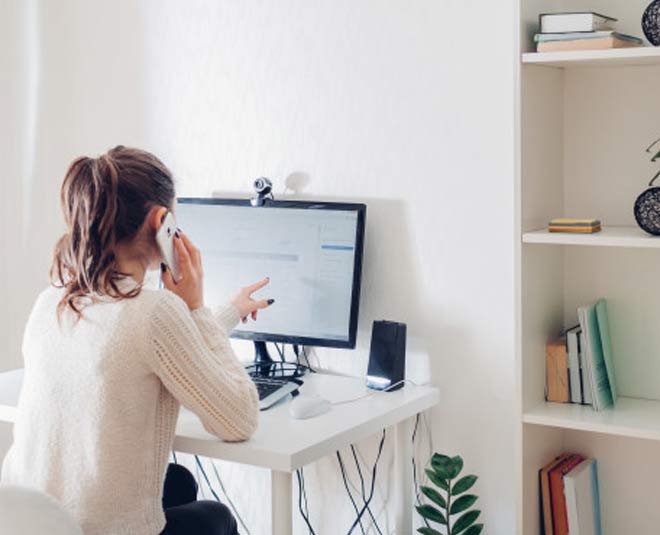 Long working hours, irregular work shifts can affect a woman's sleep pattern. This further affects hormone production which is directly linked to infertility. Not getting enough sleep can be one big reason behind not being able to conceive.
Don't Miss: An Expert Debunks Common Myths About Infertility After COVID-19
Tips To Cope-Up With Infertility In Working Women
Not being able to conceive a baby makes a woman suffer from issues like anxiety, stress, low self-esteem among others. It does not just affect the woman but the man too. There are situations where things can go out of hand and lead to anger issues and frustration in their relationship.
After getting to know about fertility challenges, a woman feels a lot more stressed but remember that stress can negatively affect the fertility and makes things more difficult. The expert shared that there are different ways that can help a woman cope up with these negative affects and improve the chances of conceiving a baby. Read on.
Try to avoid stress as much as you can at your workplace. Take small breaks and try to manage your stress everyday. Avoid overworking.
Make sure you have a well-balanced, nutritious diet. Avoid eating junk food.
Stop consuming alcohol or tobacco completely. The negatively affects your reproductive system.
Don't Miss: Here Is All You Need To Know About Secondary Infertility
Get regular checkups and test done to know about your improvement.
According to the expert, the woman's ability to have a baby starts to drop when she is beyond 25 years. The chances to conceive are higher when the couple plans it early or later they can have fertility issues. Yes, it is a painful experience but you can always cope up with it with the help of experts Do consult a doctor when needed.
For more such stories, stay tuned!