No matter what the occasion is, there has to be a buffet whenever there is a gathering. There are several varieties of foods, and drinks available, which at times feel more than enough to satisfy our taste buds. While the variety of dishes are certainly a treat to our eyes and our taste buds, it can also take a toll on our health. Thus, it is very important to make informed and healthy choices at these buffets.
Many people tend to fill up their plates with each and everything available. Just because there are different kinds of dishes available, you shouldn't get overwhelmed and compromise on your health. Being smart about your choices is the key to enjoy such affairs.
If you are soon to hit a buffet with family and friends, remember these tips to make healthy choices at a buffet.
Know What Is Available

Many just pick the plate from the counter and start filling it up with whatever is handy. Not only does this look messy to others, but you will also get confused about different specialties. The best thing to do is to check all the stands. Make a note of what is available at each counter and things that you should and can eat from them. Even if you decide on consuming more than 4-5 dishes, try only 2-3 at a time. This will keep the flavours from mixing in the plate and you will be able to appreciate all to the fullest.
Rely More On Proteins
When at a buffet, eating carbs such as rice and chapatis doesn't make much sense. While carbohydrate is very important in your daily diet, try to keep their quantity very low when at a buffet. You must focus more on proteins, such as chicken, fish, paneer, dal, etc. These do not tend to increase your weight, affect your blood sugar level, or have any major impact on any of your body organs.
Begin With Soups

As you enter a buffet, you must always start from something as light as soup or salad and not fried starters or sugary drinks. Soup will keep you from feeling way too hungry and the veggies in it will provide you fibre, known to maintain the health of your digestive tract. If you don't want to get bloated the next day, soup is the best thing to begin your meal with.
Read More- Some Healthy Foods That Are Actually Junk
Be Mindful About Fried Food
It's not a hidden fact that fried food is not salutary. It has way too many calories and saturated fat to let you stay healthy. Go for tandoori dishes (health benefits of tandoori dishes) instead of the fried ones. They have less oil and grease. Even if you crave fried starters, mind the quantity. You must never fill your stomach with fried foods.
Don't Miss: Ladies! Here Are 5 Reasons We Should Not Avoid To Eat Carbs
Drink Lots Of Water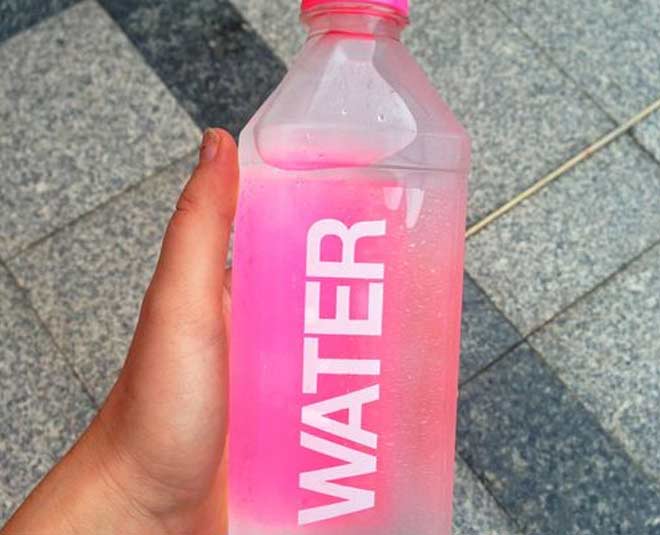 Last but by no means the least, drinking water is a must at buffets. No matter what you eat, if you keep having a fair amount of water (tips to drink more water in winters), you will not feel bloated, exhausted, and dehydrated. Experiencing all these at a buffet after filling your stomach is common. Therefore, mind your fluid intake. You can go for flavoured water or fresh juice if you don't feel like just having plain water.
If you liked this article, do comment on our Facebook page. Stay tuned to HerZindagi to read more such stories.