Known for its richness in calcium, milk has long been regarded as wholesome food. It provides nutrition to different body parts, including bones, teeth, eyes, blood, etc. There is hardly any household that can do without milk on a daily basis. But, since the pandemic of novel coronavirus has hit the world, there are different doubts and myths surrounding people. One of them is, packaged milk and some other items such as newspapers can spread coronavirus.
While several reports have debunked myths about virus transmission, it makes sense to remain alert, given the current situation. When it comes to food items, we should remain a little more conscious. Be it fruits or veggies, one must wash it not only to make it germ-free but also to reduce the chances of virus transmission. Ever thought of treating packaged milk the same way? If not, take notes of the tips that have been shared by The Food Safety And Standards Authority of India (FSSAI).
Maintain Safe Distance From Milkman
Despite the fact that the lockdown has been uplifted, one must always practice social distancing, even while you're taking milk. Also, wash or sanitise your hands soon after you take the milk. A face mask is a must for you and the milkman. If he is not wearing one, request him to wear a mask for your and his safety.
Here are some simple tips to keep in mind for keeping packaged milk clean.#EatRightIndia #HealthForAll #SwasthaBharat pic.twitter.com/r01WhnOCtA

— FSSAI (@fssaiindia) July 13, 2020
Wash Packaged Milk Thoroughly
You must have heard that packages cannot spread coronavirus. But, many have missed an important aspect of this information. According to the World Health Organization (WHO) the coronavirus could persist for up to 24-72 hours on surfaces like cardboard, plastic, and stainless steel.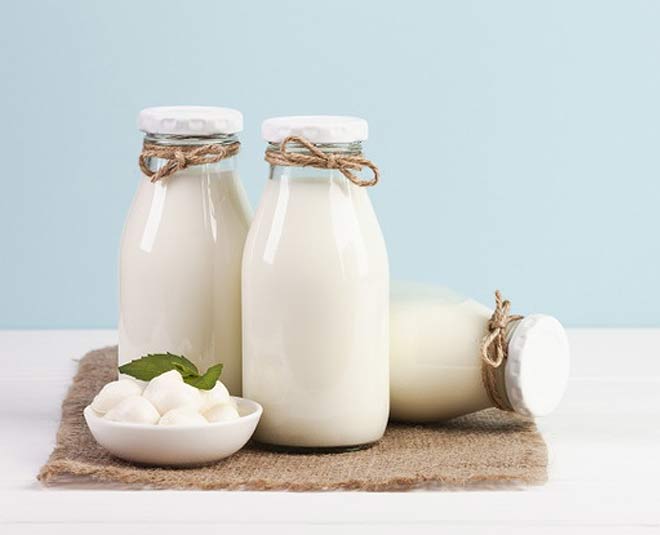 Don't Miss: Omega-3: Here Are The Reasons That Prove This Nutrient Is Vital For Women
Reportedly, a professor of Infectious Diseases at Korea University Guro Hospital, Woo-joo, informed that not only on plastic wraps but "the virus can last up to 24 hours on cardboards and over three days on hard surfaces like stainless steel." Therefore, Fssai has advised to ", wash the packaged milk thoroughly with water." Sanitising the packet or cleaning it with soap is not needed. "Only water is sufficient, there is no need to use soap or disinfectant to clean the packaged milk," added the Fssai.
Dry The Package
After washing the package, drying it up is also very important, in order to keep any infected water from going into the pan. So, post washing, simply keep the packet aside for a while, and once it is dry, then cut the packet, pour into the pan, and boil the milk.
Don't Miss: Harmful Effects Of Watermelon And Milk On Your Gut When Mixed Together
Wash Your Hands Before Pouring
While you are letting your packet dry on one side, wash your hands with soap and water, on the other. This step will not only protect you but will also keep your milk from any transmission. In fact, whenever you bring any packaged food item, follow these steps to keep the food free from viruses and germs.
Boil
Of course, milk is boiled before consumption. But, it is also an imperative step to kill germs. The process of boiling milk is called pasteurisation, which is done to remove any pathogens, disease-causing microorganisms.
If you liked this article, do comment on our Facebook page. Stay tuned to HerZindagi to read more such articles.