Yash Chopra's directorial, Silsila was one of the most talked-about movies back in 1981. The film created a lot of buzz because of its casting. Amitabh Bachchan, Rekha, Jaya Bachchan, and Sanjeev Kumar starred in lead roles.
However, originally, director Yash Chopra wanted to cast Smita Patil and Parveen Babi in lead roles opposite Amitabh Bachchan but he insisted on featuring Rekha and Jaya Bhaduri. This was because Amitabh Bachchan's off-screen affair with Rekha was making headlines.
When Silsila Flopped At The Box Office
Today when we look back at the film, Silsila, we see it as a classic. However, the truth is that the movie actually failed at the box office. Yash Chopra's directorial was made with a budget of Rs. 2.5 Crore but the movie could only make Rs. 1.25 Crore at the box office.
Back then, it came as a big shock because even the hit cast couldn't prevent the movie from being a failure at the box office.
Yash Chopra's Wife On Silsila Failing At The Box Office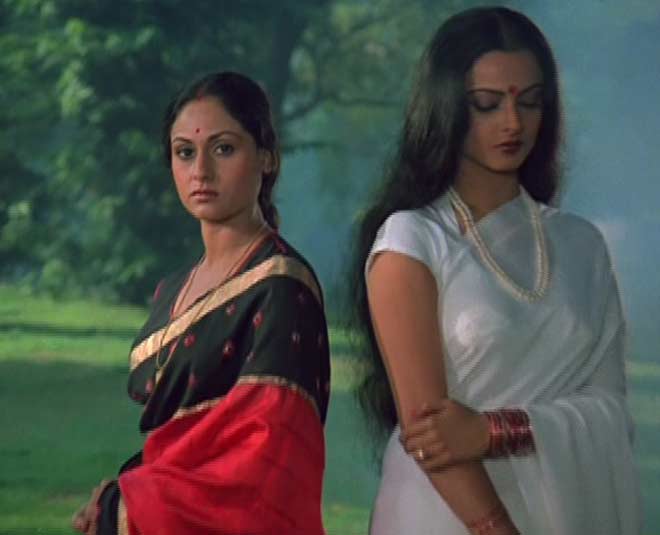 In a report by Times Of India, Yash Chopra's wife, Pamela Chopra was quoted saying, "The marriage is a very, very sacred institution in India, and when the director created sympathy for the two lovers who were willing to go outside their marriage and continue their love affair, he didn't carry the audience with him."
When Amitabh Bachchan Broke His Promise For Silsila
Silsila released at a time when Amitabh Bachchan was one of the biggest stars of Bollywood already. Amitabh Bachchan was then married to Jaya Bhaduri and had promised her that he won't ever work with Rekha. But for Silsila, Amitabh Bachchan agreed when filmmaker Yash Chopra narrated the film and shared that he wanted Rekha to play the role of his love interest.
Amitabh Bachchan agreed to work with Rekha in the movie and that's when their affair rumours started to do rounds again.
Don't Miss: When Rekha Insulted Jaya Bachchan & Called Her 'Bechari'
Silsila - Amitabh Bachchan And Rekha's Last Film Together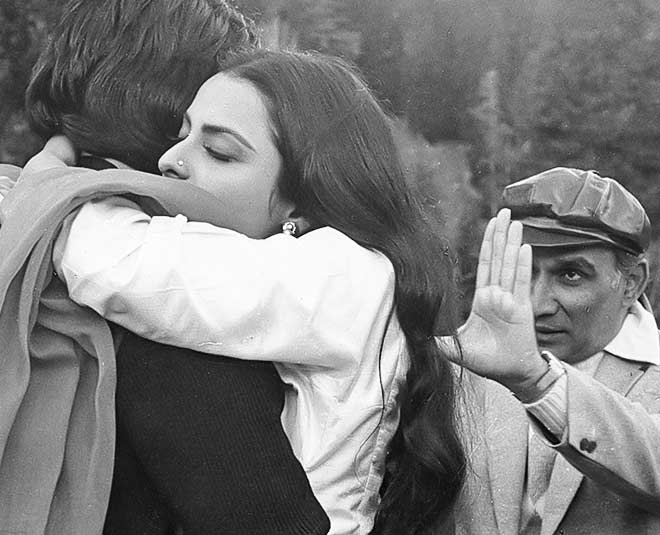 When Rekha and Amitabh first met on the sets of Do Anjaane, Amitabh Bachchan was a married man. They fell in love and kept their relationship a big secret but it grabbed media attention when once Rekha made an entry at Rishi Kapoor and Neetu Kapoor's wedding wearing a mangalsutra and sindoor.
Don't Miss: Throwback: This Was The Real Reason Behind Rekha And Amitabh Bachchan's Breakup
Reportedly, later, Jaya Bachchan once called Rekha home for dinner and told her that she won't ever leave her husband. Later in an interview, Rekha even spoke why Amitabh Bachchan denied their relationship. She said that he did it to protect his image, family, and children. She also shared that why should the public know about his love for Rekha or her love for Amitabh. "I love him and he loved me - that's it! If he'd reacted that way towards me in private, I would have been very disappointed," she said in an interview according to a report by Zoom Entertainment.
Rekha further said that Mr. Bachchan is old-fashioned and didn't want to hurt anyone so why would he have hurt his wife.
Have you watched the movie Silsila? What are your views on this Bollywood classic? Share your thoughts with us on our Facebook page. For more such stories, stay tuned!