Bollywood's power couple, Amitabh Bachchan and Jaya Bachchan tied the knot back in the year 1973.
For over 4 decades now, the two have been together, celebrating marital bliss. Today, we see them sharing the beautiful relationship of a husband and wife but little did we know how did the two get together.
Their real-life love story is as romantic as the movies they starred in. Read on to know how they first met, what made them fall for each other and when did they decide to tie the knot.
When Amitabh Bachchan and Jaya Bachchan's First Saw Each Other
According to a report by Bollywoodshaadis, Jaya Bhaduri and Amitabh Bachchan's first meeting was at the Pune Film Institute. Amitabh Bachchan had arrived there with some other actors and director K.Abbas. At that time, Amitabh Bachchan was still a struggling actor. Jaya Bachchan was a big star back then.
When Amitabh Bachchan Fell For Jaya Bachchan
Amitabh Bachchan fell for Jaya Bhaduri when he saw her on the cover of a magazine. For him, it was the moment when he saw the woman of his dreams. He felt that Jaya Bhaduri was a woman who had a beautiful balance of traditional and modern values. He had fallen for her eyes.
When Amitabh And Jaya Officially Met
Both Amitabh Bachchan and Jaya Bhaduri had seen each other but they never really officially met till they were introduced to each other by Hrishikesh Mukherjee on the sets of Guddi.
In an interview, Jaya Bachchan shared that she was impressed by Amitabh Bachchan when she first met him because he was Harivanshrai Bachchan's son. She shared that she always felt that he was different and will make it big in the industry. Jaya Bachchan also shared that she had fallen in love with him very soon.
Falling In Love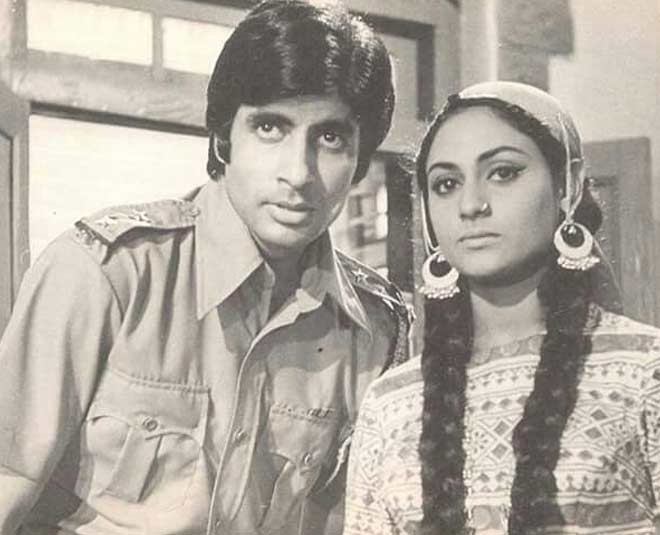 Not Amitabh Bachchan but it was Jaya Bhaduri who first realised her love for the angry young man. When they were on the sets of Ek Nazar, Amitabh Bachchan too fell for Jaya Bhaduri.
According to Bollywoodshaadis, Jaya Bachchan's close friend, Rajesh Khanna didn't like Jaya and Amitabh's relationship. He warned her a couple of times about Amitabh Bachchan but by then Jaya Bachchan was already madly in love with him.
Don't Miss: 10 Times Amitabh & Jaya Bachchan Gave Us Couple Goals In Alike Outfits
The London Trip Which Made Them Get Married
Amitabh Bachchan along with his friends had planned to go to London if his movie Zanjeer worked at the box office. It was a big hit and he wanted to take Jaya Bhaduri along. But Amitabh Bachchan's parents rejected the idea and said that he can only do so if he marries Jaya Bhaduri.
Amitabh Bachchan decided to take his relationship with Jaya to the next level and proposed her for marriage. She instantly said yes and then he talked to Jaya Bhaduri's parents about marriage. They too approved it.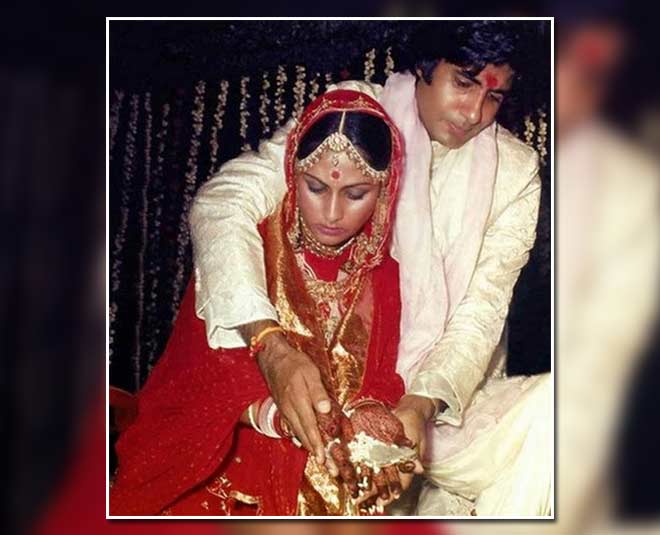 Amitabh Bachchan and Jaya Bhaduri got married on June 3, 1973. Their wedding was an intimate affair with only close family and friends in attendance. They got married and left for London the same day.
Don't Miss: Jaya Bachchan's First Reaction When She Got To Know About Amitabh Bachchan's Coolie Accident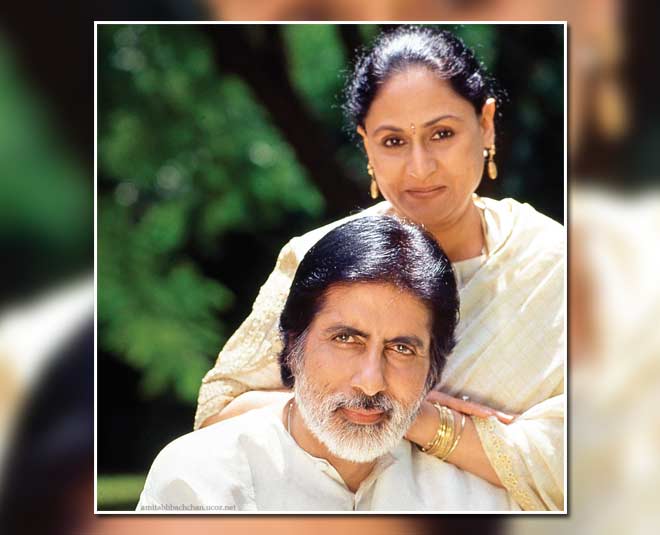 After their wedding, Jaya Bachchan decided to quit films and give priority to her home. The two soon became parents to Shweta Bachchan and Abhishek Bachchan.
There were a lot of rumours of Amitabh Bachchan dating his co-stars like Rekha, Parveen Babi and Zeenat Aman a few years after his wedding but nothing could really affect his relationship with his wife Jaya. In an interview, Jaya Bachchan said, "I totally trust my husband and I know this industry. I have never been threatened or felt insecure about anything he did."
Well, that's Amitabh Bachchan and Jaya Bachchan's beautiful story of togetherness! Share your thoughts on their story with us on our Facebook page. For more such stories, stay tuned!