Amitabh Bachchan and Rekha's love affair has been one of the most talked-about things in Bollywood to date.
Even years later today, so many of us want to know what really happened between the two, why was their Jodi much talked about and why didn't they end up being together.
Rekha and Amitabh Bachchan's affair was not just another love story of the showbiz world. Though they tried to keep their relationship a secret for the longest time, it was something everyone was much aware of. But then what really happened between the two? Read on to know.
The Beginning Of Amitabh Bachchan And Rekha's Relationship
The two first met on the sets of Do Anjaane. During this time, Amitabh Bachchan was married. The two instantly clicked and fell in love. They continued to have a secret relationship and according to reports, they met each other at Rekha's friend's bungalow.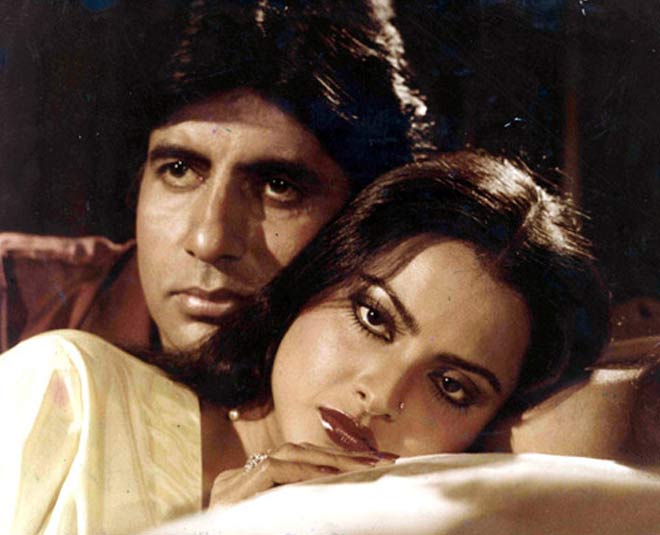 With their second movie, Ganga Ki Saugandh, Rekha and Amitabh Bachchan's relationship grabbed a lot of media attention.
According to rumours, Rekha and Amitabh Bachchan had secretly got married. It became breaking news when Rekha arrived at Neetu Kapoor and Rishi Kapoor's wedding wearing a mangalsutra and sindoor.
When Yash Chopra Confirmed Rekha And Amitabh Bachchan's Relationship
In an interview, Silsila director, Yash Chopra talked about Rekha and Amitabh Bachchan dating each other. He said he was scared during the shoot of the movie because he could see their real-life coming to reel life. He said that Jaya was his wife, Rekha was his girlfriend and anything could have happened as they were working together.
Don't Miss: Sanjay Dutt And Rekha's Lesser Known Love Story, Here Is How Sunil Dutt Intervened
Silsila: The Movie That Brought An End To Their Relationship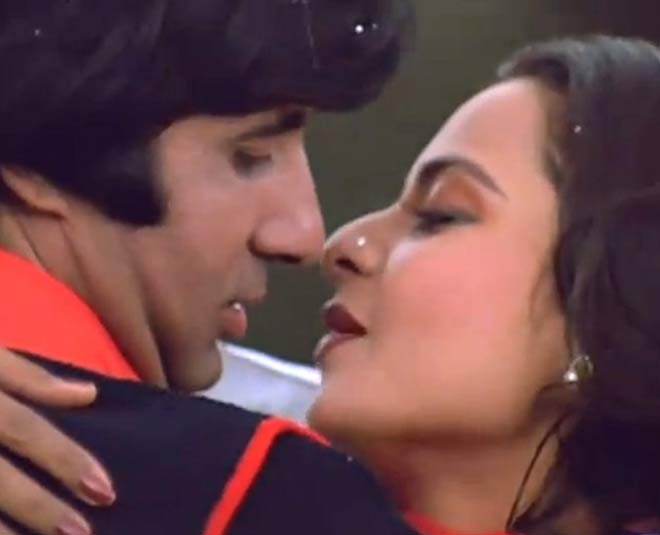 After Amitabh Bachchan and Rekha completed shooting for Silsila, their relationship started to fade. One reason behind it was that Rekha reportedly asked Amitabh Bachchan to marry her as she didn't want to be called the other woman in his life. However, Amitabh Bachchan was not ready to leave wife Jaya at that time. This eventually made them take different paths in life.
When Amitabh Bachchan Refused To Work With Rekha
In an interview, Rekha shared that after the trial show of Muqaddar Ka Sikandar, Amitabh Bachchan informed all the filmmakers that he won't work with her. When Rekha asked her about the same, he said, "I am not going to say a word. Don't ask me about it."
During the interview, Rekha also shared that Jaya Bachchan didn't have a problem with her relationship with her husband Amitabh Bachchan till the time she thought it was a fling. Later, when she realised that Amitabh Bachchan was emotionally involved in the relationship, she got hurt.
Rekha also shared that once Jaya Bachchan called her home for dinner and at the end of the conversation told her that no matter what, she won't leave Amitabh Bachchan.
Rekha later got married in an arranged set up to Mukesh Aggarwal. They got married in the year 1990 but the marriage didn't last long. After a few months, Rekha got to know that Mukesh Aggarwal was mentally ill and he later hanged himself to the fan using Rekha's dupatta and ended his life. Rekha was then tagged as the vamp by his family.
Don't Miss: Akshay Kumar And Rekha's Lesser-Known Love Affair, What Happened And Led To Their Breakup
Does Rekha Still Have Feelings For Amitabh Bachchan?
View this post on Instagram
Recently, Rekha appeared on music reality show Indian Idol. During the episode, Jay Bhanushali was seen asking judge Neha Kakkar if she has ever seen a woman falling hard for a married man. To this, Rekha instantly replied, 'ask me'. When the host, Jay Bhanushali was amazed hearing it, Rekha replied 'maine kuch nahi kaha (I didn't say anything). The judges and audience burst into laughter hearing Rekha's statement.
We wonder if this was her love for Amitabh Bachchan! What do you think? Share your thoughts with us! For more such stories, stay tuned.
Did you like this article ?