Kareena Kapoor Khan's personal life has always been the talk of the town, especially her alleged love affairs. Her link ups in the Bollywood industry through the years grabbed eyeballs.
From her serious relationship with Shahid Kapoor to love affairs with Hrithik Roshan, Saif Ali Khan, everything made headlines back then.
Do you know, back then, Kareena Kapoor's name was also linked with Fardeen Khan? Yes, the two have starred in about 3 movies together and there was a time when the two got really close. Let's quickly take you through their rumoured relationship.
Was Kareena Kapoor In A Secret Relationship With Fardeen Khan?
Fardeen Khan and Kareena Kapoor starred in movies like Fida, Dev and Khushi back in the 2000s. There were reports that the two fell for each other while they were on an outdoor shoot while filming the movie, Fida.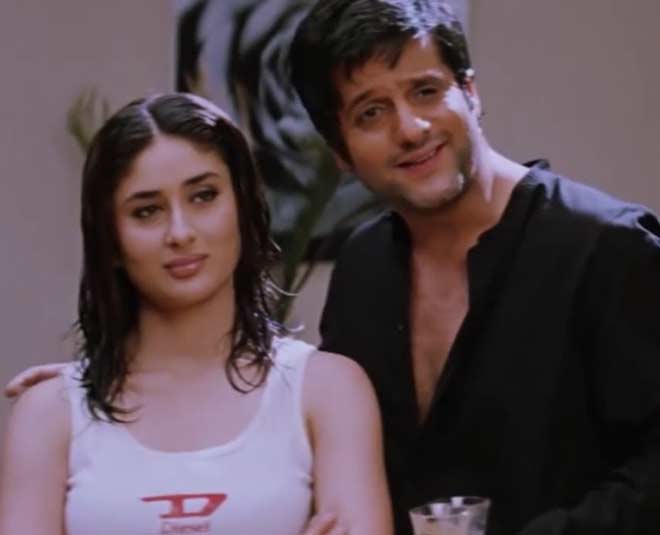 Their chemistry and intimate scene in the movie Dev further added fuel to their link-up rumours.
Kareena Kapoor and Fardeen Khan's chemistry was much liked by the audiences. However, with time, Shahid Kapoor and Kareena Kapoor's relationship rumours took over Kareena and Fardeen's alleged link-up.
Don't Miss: Kareena Kapoor Never Talks About Her Sister Karisma Kapoor Divorce, Here's Why
When Shahid Kapoor And Fardeen Khan Had A Fight
This is from the time when just everyone knew about Kareena Kapoor and Shahi Kapoor's passsionate relationship. Not many know that Shahid Kapoor had a scuff with Fida co-star Fardeen Khan. The movie also starred Shahid's then girlfriend Kareena Kapoor. Shahid Kapoor disliked Fardeen Khan after his long intimate scene with Kareena Kapoor in the movie Dev as per a report by Bollywood Life. He was unhappy to see Fardeen Khan on the sets of the movie Fida.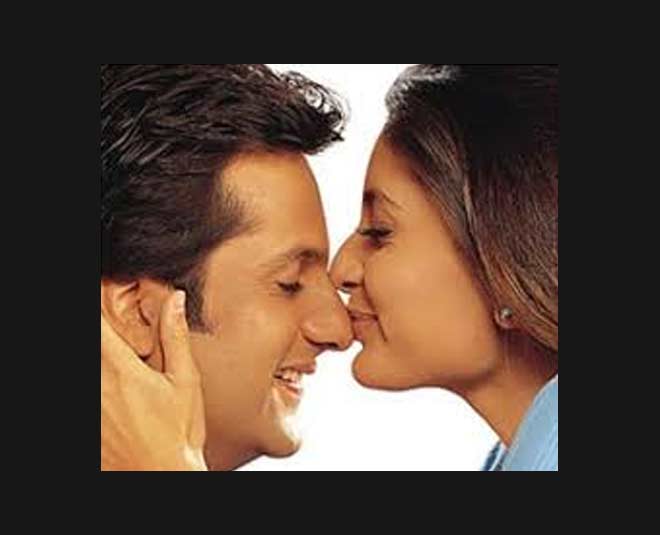 Once the two had an ugly fight. Though both denied it earlier, Fardeen Khan spoke about it later. As per a report by SantaBanta.com, Fardeen Khan said, "Yes, it's true, we aren't the best of friends. Shahid and I don't get along. But it wasn't a big fight. I had heard that he was bitching about me. He is quite immature. He had a few issues and I told him to stop talking about me."
Later, when Shahid Kapoor appeared on Karan Johar's chat show, Koffee With Karan, he talked about his feud with Fardeen Khan. He said, "Personally I have no quarrel with him and if he had any issues, he could have called me and talked about it but he chose to talk in the media."
Don't Miss: Throwback: Here Is What Kareena Kapoor Said On Being Stuck With Saif And Shahid In A Lift
Fardeen Khan On Relationship With Kareena Kapoor
In an interview as per a report by ibtimes, Fardeen Khan said, "Kareena and I are strictly friends. By virtue of our spending time together, the degree of trust and comfort is higher. But there is nothing more to it."
Today, Kareena Kapoor is married to Saif Ali Khan and Shahid Kapoor is with wife Mira Kapoor. Fardeen Khan, however, has been missing from the limelight for a long time now. Fardeen Khan was last seen on the silver screen with the movie Dulha Mil Gaya. Recently, he was making headlines for his comeback in Bollywood. As per reports, Fardeen Khan will be seen in the movie Visfot which will also star Riteish Deshmukh. The movie is the Hindi remake of the movie, Rock, Paper, Scissors.
Tell us your thoughts on Kareena Kapoor and Fardeen Khan's link-up rumours. What do you think about it? Write to us on our Facebook page. For more such stories, stay tuned!