Not just Kareena Kapoor, Shahid Kapoor's name was linked with a couple of his lead actresses before he finally got married to Mira Rajput. Many don't know that one amongst all his rumoured relationship was with Vidya Balan. However, their relationship failed to work. Why? Scroll down to know all that happened between the two.
Shahid Kapoor's Comment On Vidya's Weight
According to reports, Shahid Kapoor and Vidya Balan parted ways after Shahid's sarcastic remarks on Vidya's weight.
Did Vidya Balan Cheat On Shahid?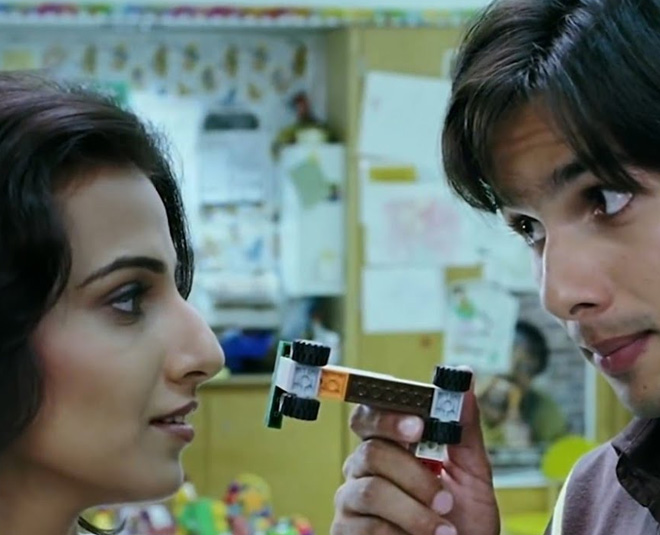 In an interview, Shahid Kapoor talked about his failed relationships. He shared that he fell for two of his co-stars. While one of it was with Kareena Kapoor, we don't really know if the other one was Priyanka Chopra or Vidya Balan. He also shared that someone very famous cheated on him.
Don't Miss: Shahid Kapoor & Mira Rajput Kapoor's Net Worth Is More Than Ambani's Badi Bahu Shloka Mehta!
When Vidya Balan Opened About Her Relationship With Shahid
When Vidya Balan was on Karan Johar's chat show, Koffee With Karan, she was asked about her relationship with Shahid. She said, "You know, it's been two several years considering the fact that the connection-up. I am fed up of the name Shahid Kapoor. I want to be connected with other guys."
Shahid Kapoor And Vidya Balan's Equation After Breakup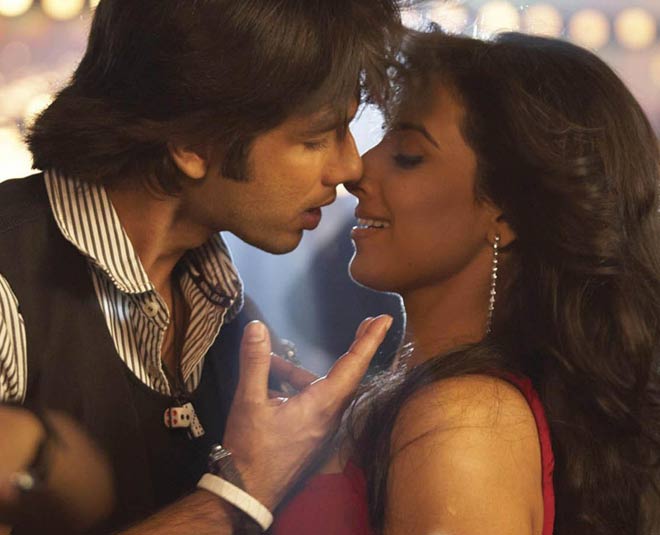 After rumours of Shahid and Vidya's breakup started doing rounds, we all kept wondering what went wrong. When Vidya Balan was asked if she was in a relationship with Shahid Kapoor back then, she said, "Yes, there was a relationship. He was my friend, my co-star." However, Shahid Kapoor in an interview said that he is not friends with Vidya Balan and doesn't wish to work with her. When asked about the same, Vidya said, "I don't know how he defines friendship. But I will definitely say that during the making of 'Kismat Konnection' we were friends. I got along with him very well, but there was no romance or love." She further shared that it is Shahid's choice and she doesn't feel bad about it. Vidya further shared that his decision would have only mattered if he was the only actor in Indian cinema.
Don't Miss: Do You Know Why Kareena Kapoor And Shahid Kapoor Broke Up? Deets Inside
However, Shahid Kapoor and Vidya Balan were spotted at Haider's release and it looked like they have really buried their past. Vidya Balan also praised Shahid Kapoor and Shraddha Kapoor for their performances in the movie.
Mira Rajput Kapoor's Dig At Vidya Balan
When Shahid Kapoor and Mira Kapoor appeared on a chat show, Mira took a dig at Shahid's ex-girlfriend, Vidya Balan. Mira Kapoor was asked one actress who needs to change her stylist and she said, "Vidya Balan."
When Vidya Balan Supported Shahid's Movie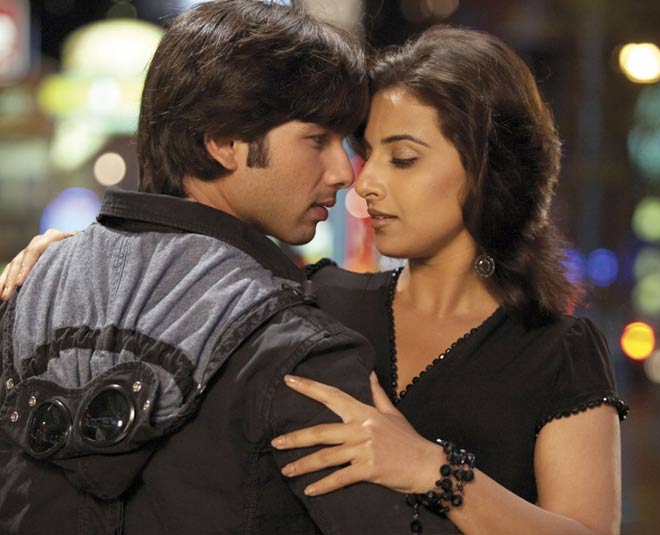 Shahid Kapoor's Kabir Singh faced a lot of criticism for glorifying misogyny. When asked if she would play the protagonist in such a film, she said she won't but she does support the film. Vidya Balan said, "It's about telling the story of a Kabir Singh and there are enough Kabir Singhs in the world, especially in our country. So, I am okay with that. I can make choice not to be a Kabir Singh. As a person, that choice would be mine. But will I go to the theatre and watch Kabir Singh? Of course, I will. So, I think I have kind of matured."
Vidya Balan got married to Siddharth Roy Kapur in 2012 and Shahid Kapoor tie the knot with Mira Rajput in the year 2015.