Kareena Kapoor AKA Bebo is usually her candid self when it comes to interviews and we all know that! With this, we are taking you back to one of her best answers on a chat show.
Kareena Kapoor and Shahid Kapoor shattered many hopes, broke many hearts when they parted ways while working on their hit film, Jab We Met. Kareena Kapoor then found love in Saif Ali Khan and tied the knot in the year 2012. Shahid Kapoor, on the other hand, found love in Mira Rajput and the couple tied the knot in the year 2015.
All Cool Between The Exes
Things happen the other way when it comes to Bollywood and if you think Bebo and Shahid's relationship went bitter post-breakup then you are wrong! All is cool between them and we got to know about it when Kareena Kapoor appeared on KJo's Koffee With Karan in the year 2016.
Kareena On Being Stuck With Shahid And Saif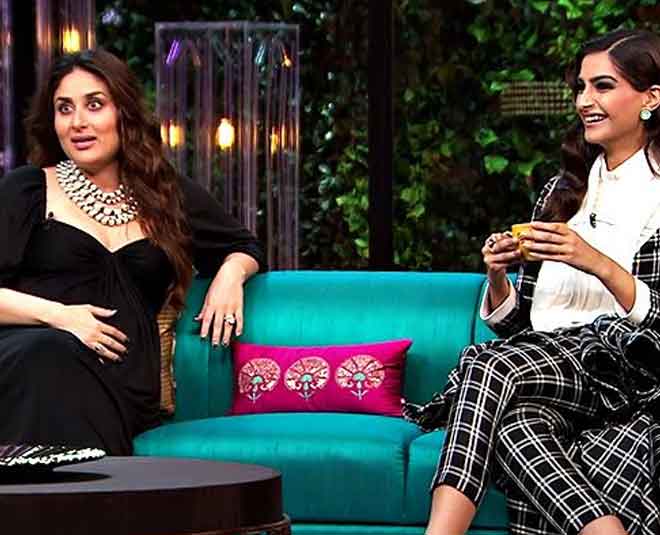 When Kareena was on Karan Johar's chat show, Koffee with Karan, she was asked what she would do if stuck with Saif Ali Khan and Kareena Kapoor. Pregnant Kareena Kapoor then said it would be amazing.
Don't Miss: Here Is How You Can Recreate The Best Celebrity Make-up Looks On Koffee With Karan
She said, "It would be amazing. They are doing an amazing film together (Rangoon) and get along really well. I'd be like, 'Why wasn't I the heroine in Rangoon?'"
Saif And Bebo Working With Shahid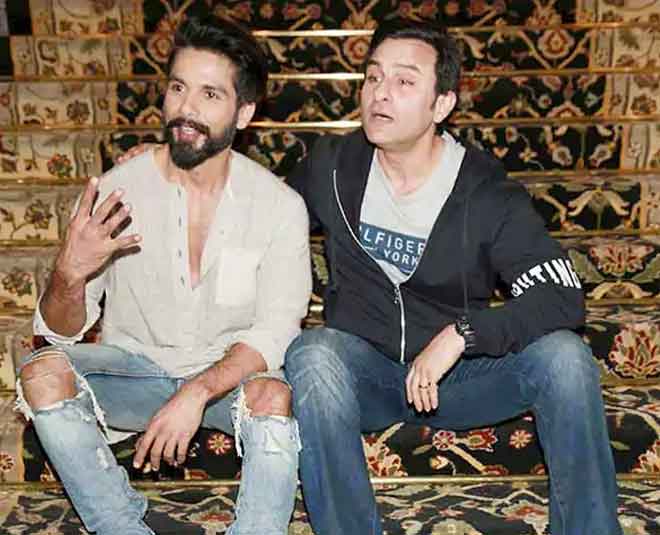 Not like Saif and Kareena haven't worked with Shahid Kapoor. Shahid and Kareena worked in Udta Punjab, though they didn't share any scene on the screen. Then Shahid also worked with Saif Ali Khan in Rangoon. Rangoon didn't work well at the box office, however, Udta Punjab was one of the biggest hits of that year.
Don't Miss: Cuteness Alert, See Pics! Tamiur Ali Khan Takes Over Saif Ali Khan's Live Interview, Dressed As Hulk
Kareena Kapoor On Female Actresses Being Supportive Each Other
On her show, What Women Want, Kareena Kapoor talked about Udta Punjab. She shared how Alia's role was powerful and she wasn't threatened to do a movie like that one. She said, "I think working with Alia in Udta Punjab was sisterhood. In fact, her role was so powerful that actually I was like, 'This is epic.' Not for once did I ever flinch or think that should I do the film or not. I said I'll be like the perfect foil to it. We just did the film together."
She also shared that things have now changed in the industry and actresses are way more supportive of each other. She said, "I like the way actresses nowadays congratulate and praise one another on their work, and sometimes even share each other's work. I think that's huge."
Shahid Kapoor and Mira Kapoor are parents Zain and Misha Kapoor. Kareena and Saif are parents to Taimur Ali Khan. We really wish to see the three once on screen together! What's your take?