Jay Bhanushali and Mahhi Vij are one of the most adorable couples of the telly world. The two recently celebrated 10 years of their wedding. Jay and Mahhi's story of love is more like a film and you would believe it when we take you through their journey together. Scroll down to know how they met, fell in love, and decided to tie the knot.
When They Met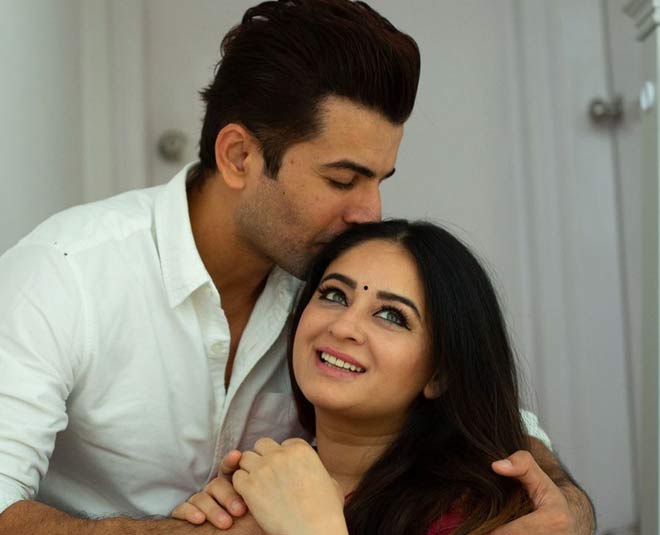 Jay and Mahhi first met at a common friend's party. Jay Bhanushali was instantly attracted to Mahhi but didn't really confess it that day as they had no conversation. A year later, they spotted each other again at a night club. Jay and Mahhi instantly clicked but remained friends for a long time. Jay had fallen for Mahhi but Mahhi wasn't really interested in him that way. So, after some time, Jay stopped chasing her. Soon, things worked between the two and they were in love!
The Secret Wedding
Not many know that Jay and Mahhi got married in a secret wedding ceremony. The two had tied the knot secretly in the year 2011. It remained a secret till a year when Mahhi was spotted at a party wearing a mangalsutra. Mahhi Vij then shared that they got married on 11th November 2011. When asked by the media, why did they kept their wedding a secret, Mahhi said, "We wanted it this way. We didn't want to make a song and dance about it. If somebody asks we let them know."
Don't Miss: 9 Years After Marriage, Mahhi Vij & Jay Bhanushali Are Expecting Their First Baby, Mom-To-Be Posts Cute Video
Second Wedding In Las Vegas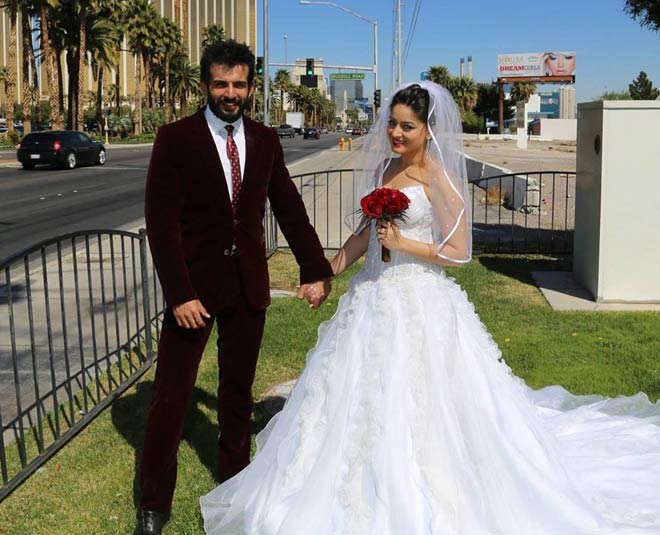 Jay and Mahhi had a court wedding in the year 2011. In the year 2014, they had a second wedding, a white one in Las Vegas. During this year, there were a lot of rumours of the two parting ways but their wedding pictures from Vegas were proof that they are going strong together.
Don't Miss: Rajeev Sen Returns Home After 3 Months, Patches Up With Wife Charu Asopa
Parents To Three Kids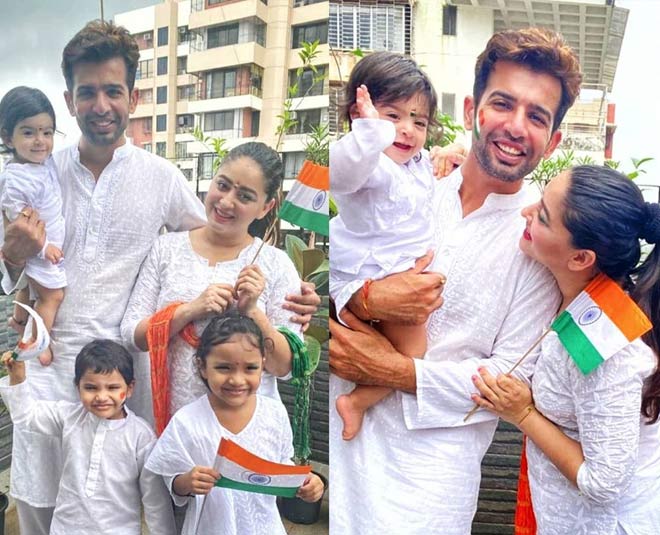 Mahhi Vij and Jay Bhanushali adopted the kids of their caretaker, Rajveer, and Khushi a few years back. In an interview, Mahhi talked about adopting the kids. She said, "A lot of people keep asking my friends if they are our kids because we feel that they are our kids. We want to give them best in our capabilities. I don't care what people say they have all the time in the world to talk. They stay with us we have no issues of them being a part of our space. Kids are adorable, Jay and I love them."
She added, "We want to educate them and yes in future even if we have our own kids we will give them same life. We will not differentiate."
In the year, 2019, Mahhi Vij and Jay Bhanushali broke the news that they are going to become parents soon. Jay Bhanushali took to his Instagram and wrote, "9 months of pain, but a lifetime of gain. 9 months of sickness, but a lifetime of happiness. 9 months of pregnancy, the beginning of our legacy. Thank you @mahhivij announcing our 1st production together COMING SOON 2019 #parenthood #father #happiness #mother #baby #pregnant #newborn #lovemywife #biggestgift #happyfamily."
They became parents to a beautiful daughter, Tara in the month of August last year. Jay and Mahhi's little princess has become a social media star ever since she was born. She is adorable and her pictures are all over social media!
Jay Bhanushali and Mahhi Vij are now a happy family of 5! Both Jay and Mahhi are active on their social media and keep posting fun and adorable pictures with their kids. Coming back to Jay and Mahhi's love story, how adorable is it? Share your thoughts with us. For more such stories, stay tuned to HerZindagi.com